The Massachusetts 14-day notice to quit informs a tenant that they have neglected to pay rent and that, if it remains unpaid, the landlord intends to repossess the premises. After the notice is served on the tenant, the landlord must wait fourteen (14) days before initiating an eviction lawsuit. The tenant has until the day the Answer is due in court to pay the landlord (the answer is filed by the tenant after receiving an eviction summons from the court). Should the tenant provide payment in time, their tenancy will not be terminated and they may continue to occupy the dwelling.
Laws – Ch. 186 § 11
Rent Grace Period (Ch. 186 § 15B(1)(c)) – Landlords cannot charge late fees until rent remains unpaid for thirty (30) days after it is due.
---
Related Forms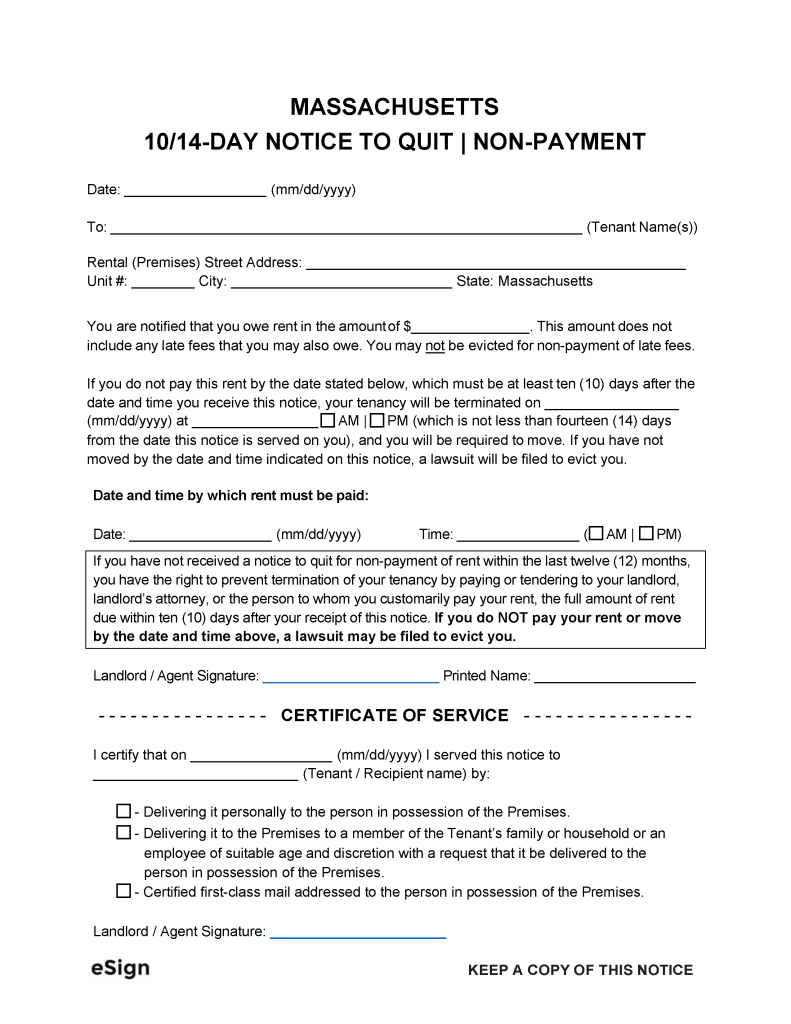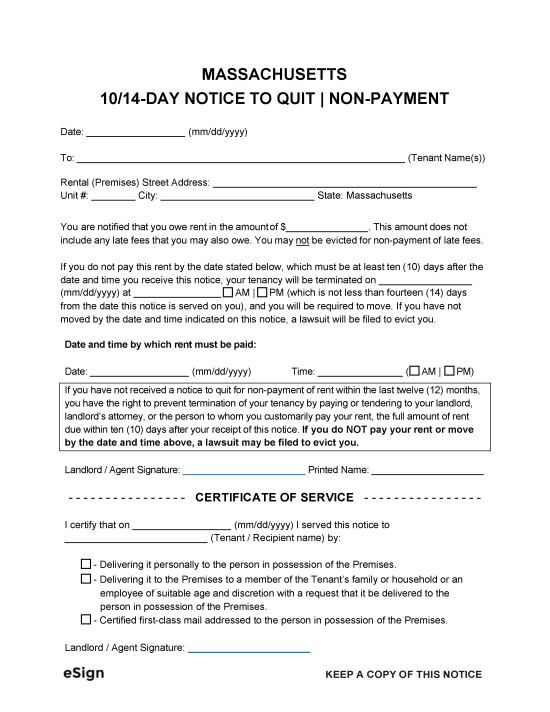 10/14-Day Notice to Quit for Non-Payment – If the tenancy is at-will (without a designated end date), the landlord should instead use this notice that gives tenants ten (10) days to pay rent or fourteen (14) days to move out.
Download: PDF, Word (.docx), OpenDocument