An Oregon secured promissory note is a money lending instrument wherein the borrower uses their personal assets as collateral to assure the lender they'll be financially compensated. If the borrower defaults on the loan, ownership of the assets will be transferred to the lender to recover their losses.
A promissory note benefits the lender in that they will collect interest on the money lent, and they can charge late fees and attorney costs if necessary. The lender may also demand that the borrower guarantee the agreement by adding a co-signer who can provide financial assistance.
---
Related Forms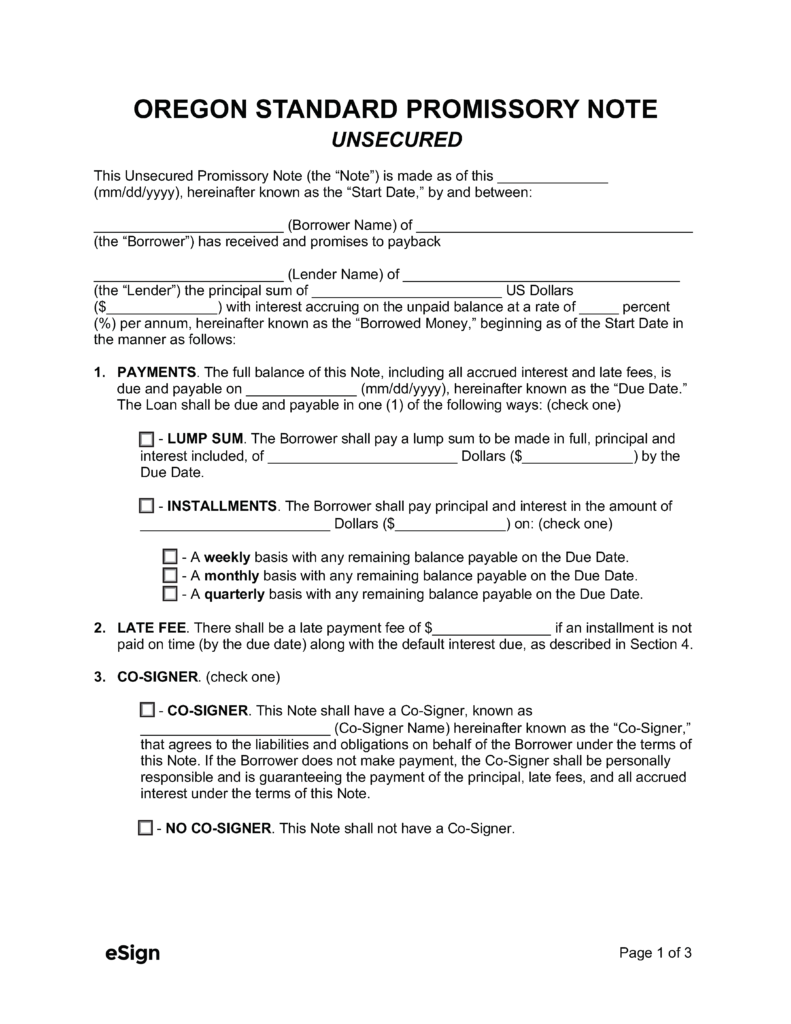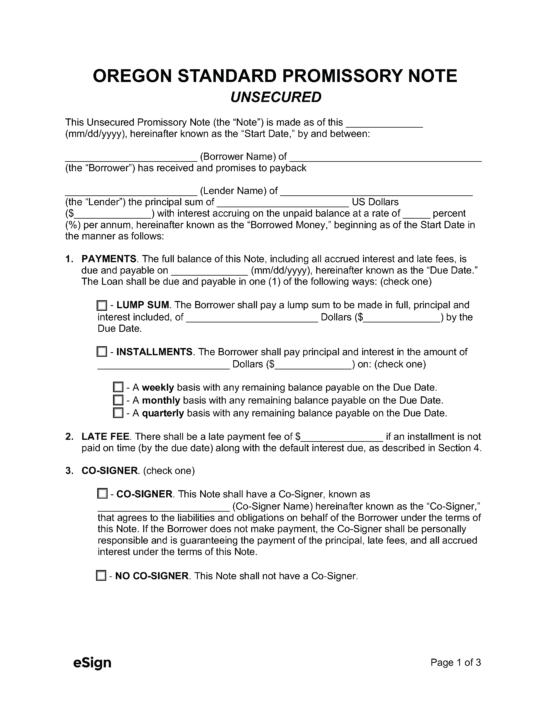 Unsecured Promissory Note – A financial lending agreement that is not backed with the borrower's collateral.
Download: PDF, Word (.docx), OpenDocument