An Oregon unsecured promissory note is a lending agreement between two (2) parties wherein the lender agrees to provide a borrower with a loan without any collateral backing. Uncollateralized loans are riskier for the financier than those administered through a secured promissory note, and so they're often reserved for loans between family and friends. If the borrower defaults on the loan, the lender may need to hire a collection agency or file a lawsuit to retrieve their funds.
The note should detail the loan amount, interest rate, fees, repayment schedule, and prepayment stipulations (if any). If the lender elects to have prepayment terms, the language requirements stated in ORS § 82.160 or ORS § 82.170 must be noted in the document.
---
Related Forms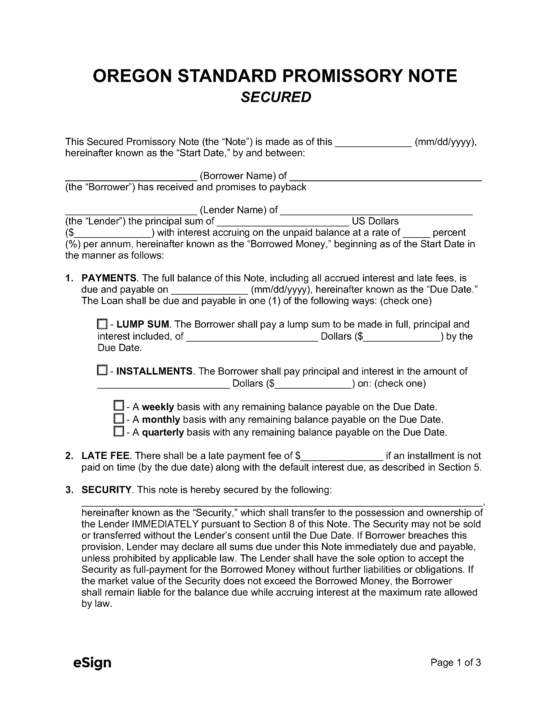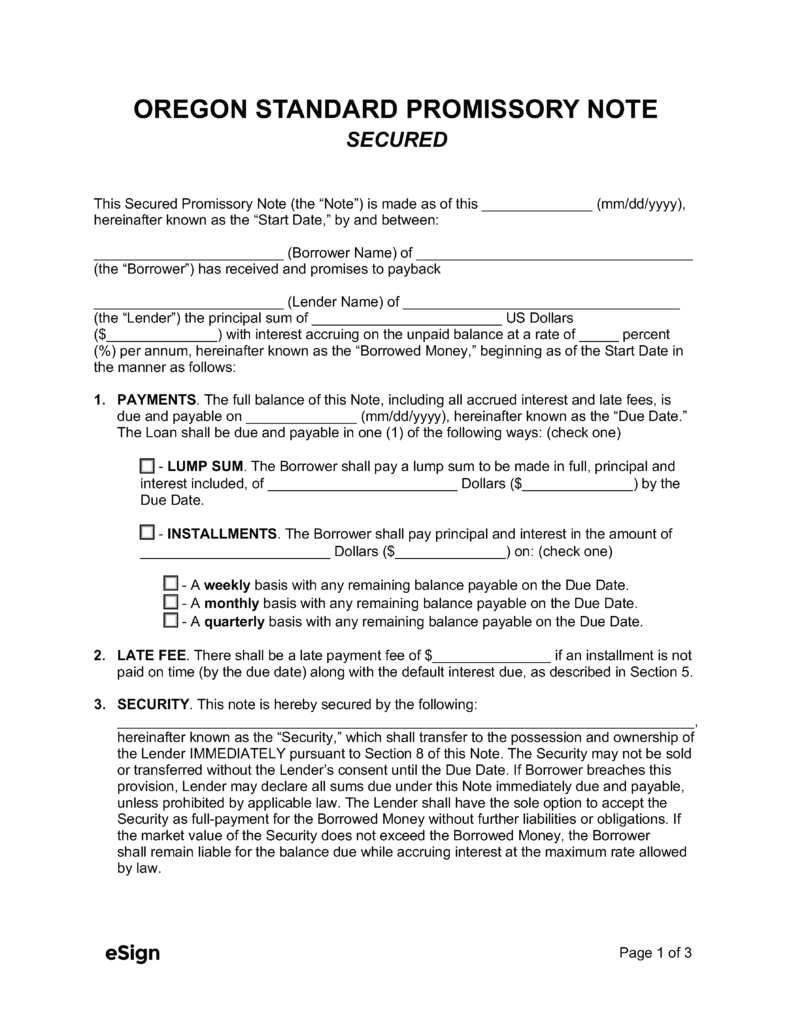 Secured Promissory Note – A loan repayment agreement where the lender requires the borrower to put up collateral to secure the loan.
Download: PDF, Word (.docx), OpenDocument