---
Updated on February 14th, 2022

A Wisconsin promissory note is a written agreement for the lending of money between a lender and a borrower. The document will relay the terms of the loan, including the principal sum, interest rate, payment schedule, and late penalties (if applicable). The borrower may be required to provide collateral in the form of personal assets to be transferred to the lender should they be unable to repay the loan on time.

In Wisconsin, interest on an unpaid principal balance of a promissory note may be charged daily at 1/360 of the annual rate. However, the use of this calculation must be disclosed in the document to be applicable (§ 138.045).
---
Types (2)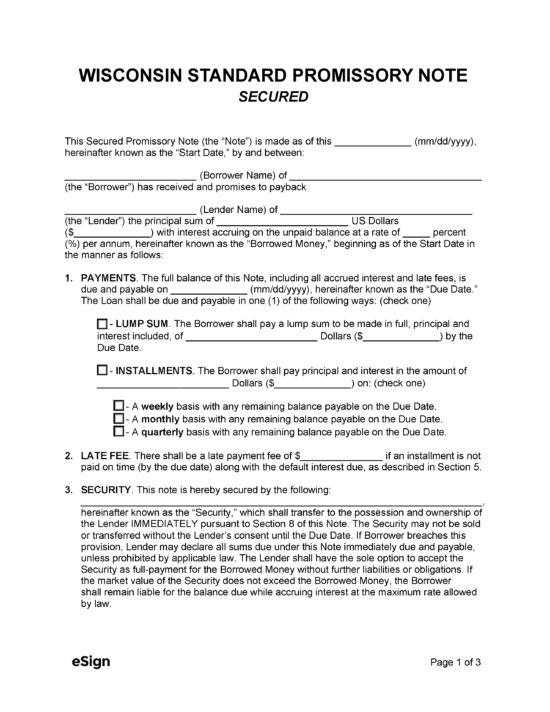 Secured Promissory Note – An agreement in which the borrower provides collateral as security on the loan.
Download: PDF, Word (.docx), OpenDocument
---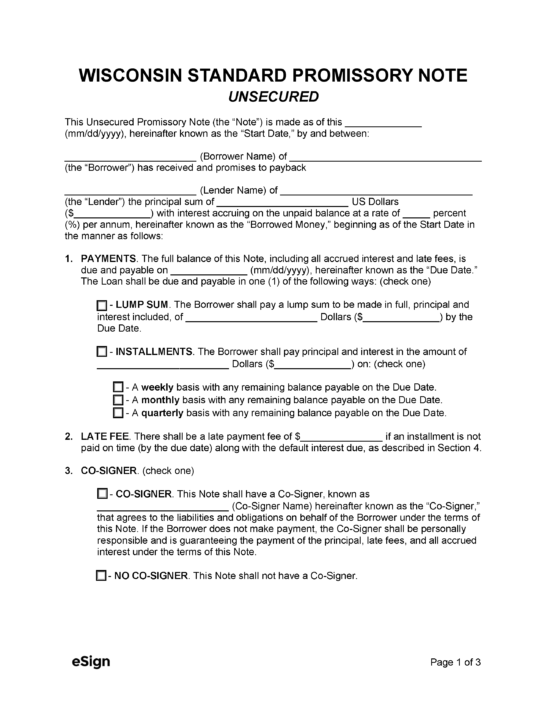 Unsecured Promissory Note – Used when the borrower does not provide any collateral.
Download: PDF, Word (.docx), OpenDocument