A Wisconsin unsecured promissory note is a written agreement in which a borrower signs off on loan terms without the requirement that they put up collateral.  The agreement is "unsecured" which means that the borrower doesn't provide any collateral on the loan. Therefore, the lender should ensure that they are reasonably confident that the loan will be repaid before agreeing to lend funds to the borrower. The form's provisions will generally include the principal sum, interest rate, payment schedule, late fees, and the identities of both parties. The borrower may also be required to have a co-signer execute the form to promise payment in the event that they default.
Once all parties have signed the contract, it becomes legally binding and enforceable.
---
Related Forms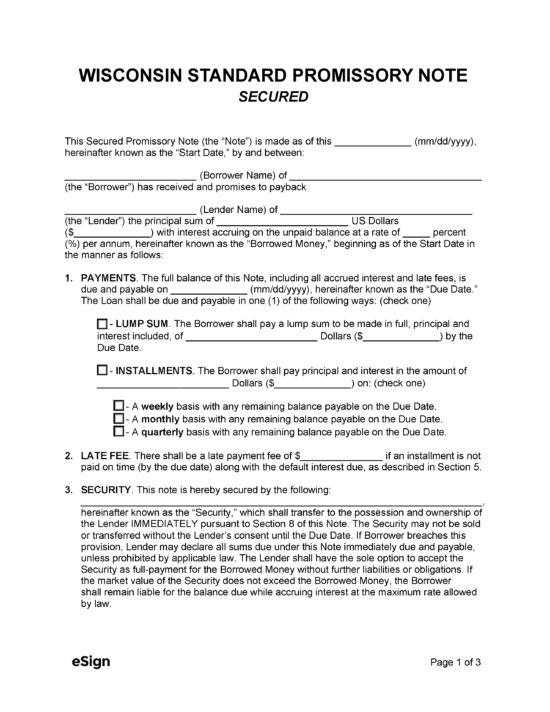 Secured Promissory Note – A personal loan that is secured with collateral.
Download: PDF, Word (.docx), OpenDocument