---
Updated on October 14th, 2022

A California non-compete agreement is used to prohibit an individual that is selling their company or leaving a partnership from continuing similar business activities. In California, non-compete agreements between employees and employers cannot be enforced, regardless of the occupation. The agreement ensures sellers of businesses will not continue to use the trade secrets, business methods, customer lists, and other sensitive information they are providing the new owner. In the same manner, a member of a partnership or LLC may also be restricted from operating a similar business after exiting.
Enforceability in California
Non-compete agreements are enforceable to protect the purchaser of a company against competition from the seller or to protect a partnership or LLC from competition from a parting member.[1][2][3]
Employers cannot enforce a non-compete agreement against an employee.[4]
When it

IS

Enforceable
Selling a business. Non-compete agreements can be administered to prevent a seller of an entity from operating in a similar field in the same geographic region.[1]
When it's

NOT

Enforceable
Employers and employees. A business owner cannot include a non-compete clause or agreement in an employment contract. No person can be restricted from working in their domain by written agreement unless provided otherwise by law.[4]
Maximum Time Period
California law does not state a time limit for non-compete agreements as they are generally unenforceable. However, should an exception apply, both 5-year and 10-year non-compete covenants have been deemed enforceable.[5][6]
Geographical Area
A non-compete agreement restricts a seller of a company or a member disassociating from a partnership or LLC from conducting a similar business in the area where the company or partnership operates. The agreement may be enforced provided the buyer of the company, or a member of the partnership or LLC (or any party with an interest or who has derived ownership to the company or partnership) continues to conduct business in that area.[1][2][3]
In one case, the court approved a non-compete agreement that applied to the entire state of California as the plaintiff conducted business with companies located across all fifty-eight (58) counties in California.[7]
Sources
---
Related Forms (2)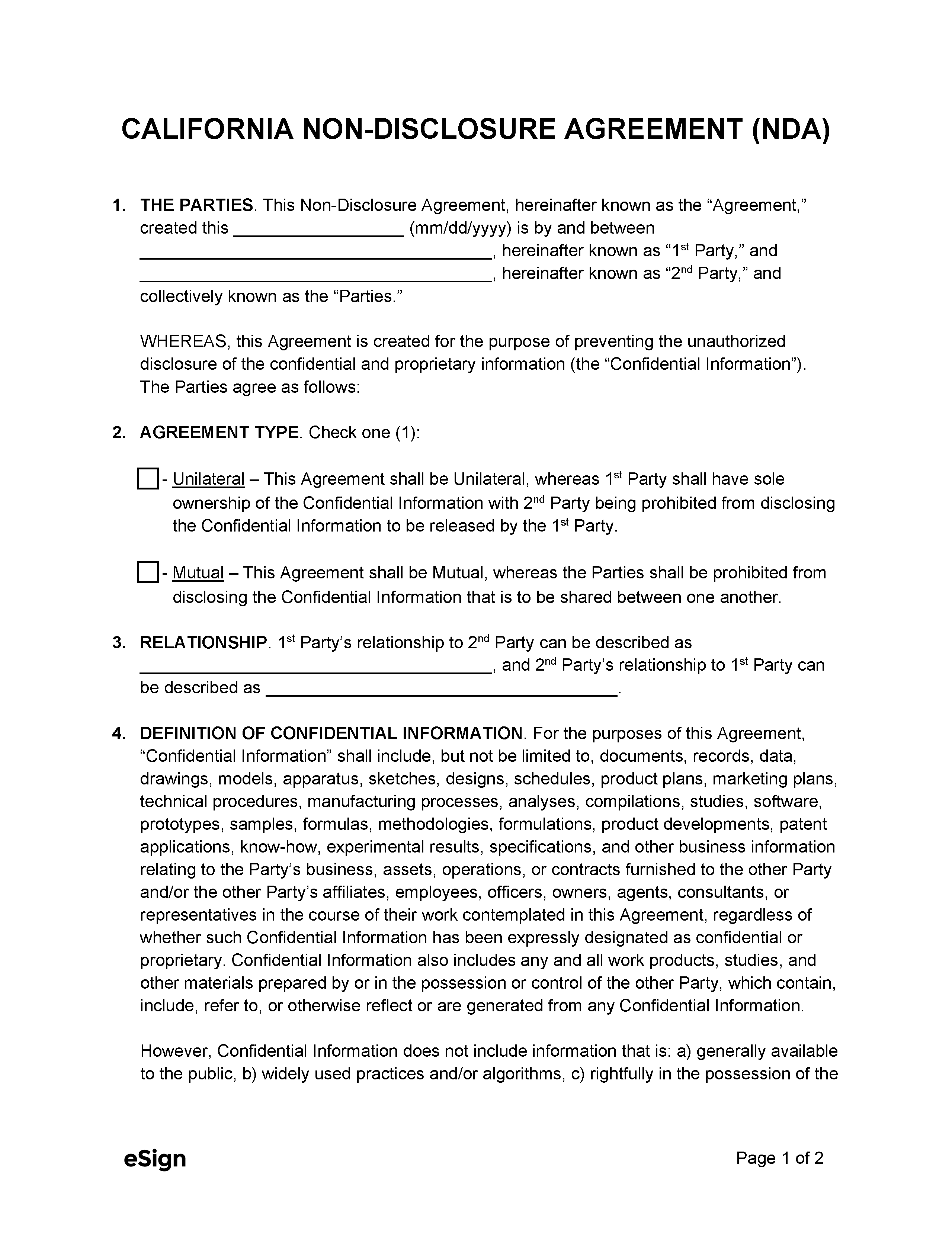 California Non-Disclosure Agreement – Used to ensure information exchanged between two (2) parties remains confidential.
Download: PDF, Word (.docx), OpenDocument
---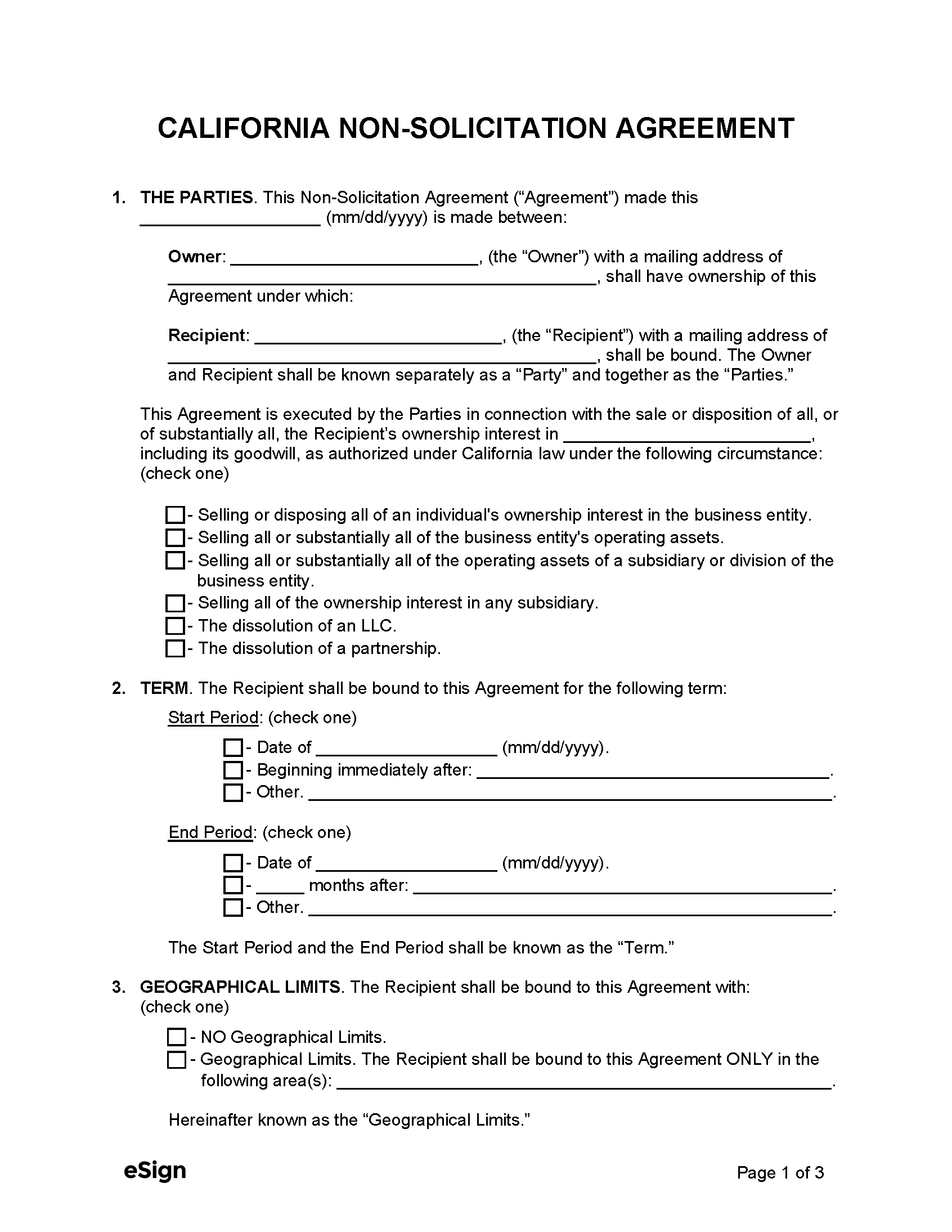 California Non-Solicitation Agreement – This agreement restrains an individual's ability to solicit a company's employees and customers.
Download: PDF, Word (.docx), OpenDocument