An Alaska non-solicitation agreement is a contract that prohibits an employee from competing with their employer by poaching valuable employees or clients. The form binds employees both during and after their time with the company. Employers can apply a non-solicitation agreement to prevent departing workers from conducting business with clients they met during their time with the company. Should a business provide specialized, valuable training to its employees, the contract can restrain those that regularly interact with said employees from quitting and recruiting them to a new company.
Statutes: N/A
Legally Enforceable? Yes, there is no case law or statute indicating that a non-solicitation agreement cannot be enforced.
Requirements: No formal requirements for enforceability; state courts have not covered non-solicitation agreements directly without the context of a non-compete agreement. However, the courts deemed the geographical area of a non-solicitation covenant in a non-compete "irrelevant" (Metcalfe Invs., Inc. v. Garrison, 919 P.2d 1356 (1996)).
---
Related Forms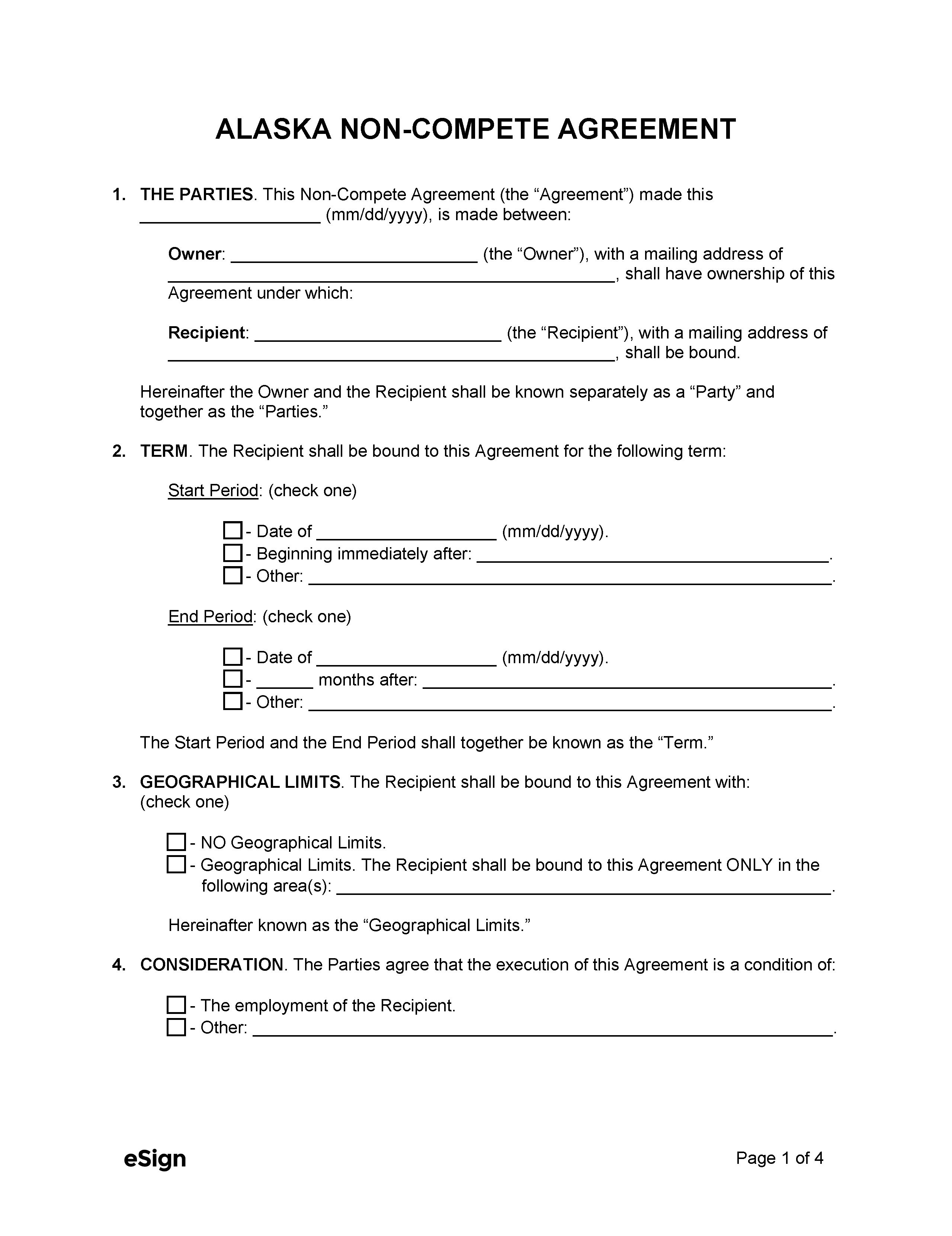 Alaska Non-Compete Agreement – A legal form that prohibits ex-employees from starting or joining a business that competes with their former employer.
Download: PDF, Word (.docx), OpenDocument
---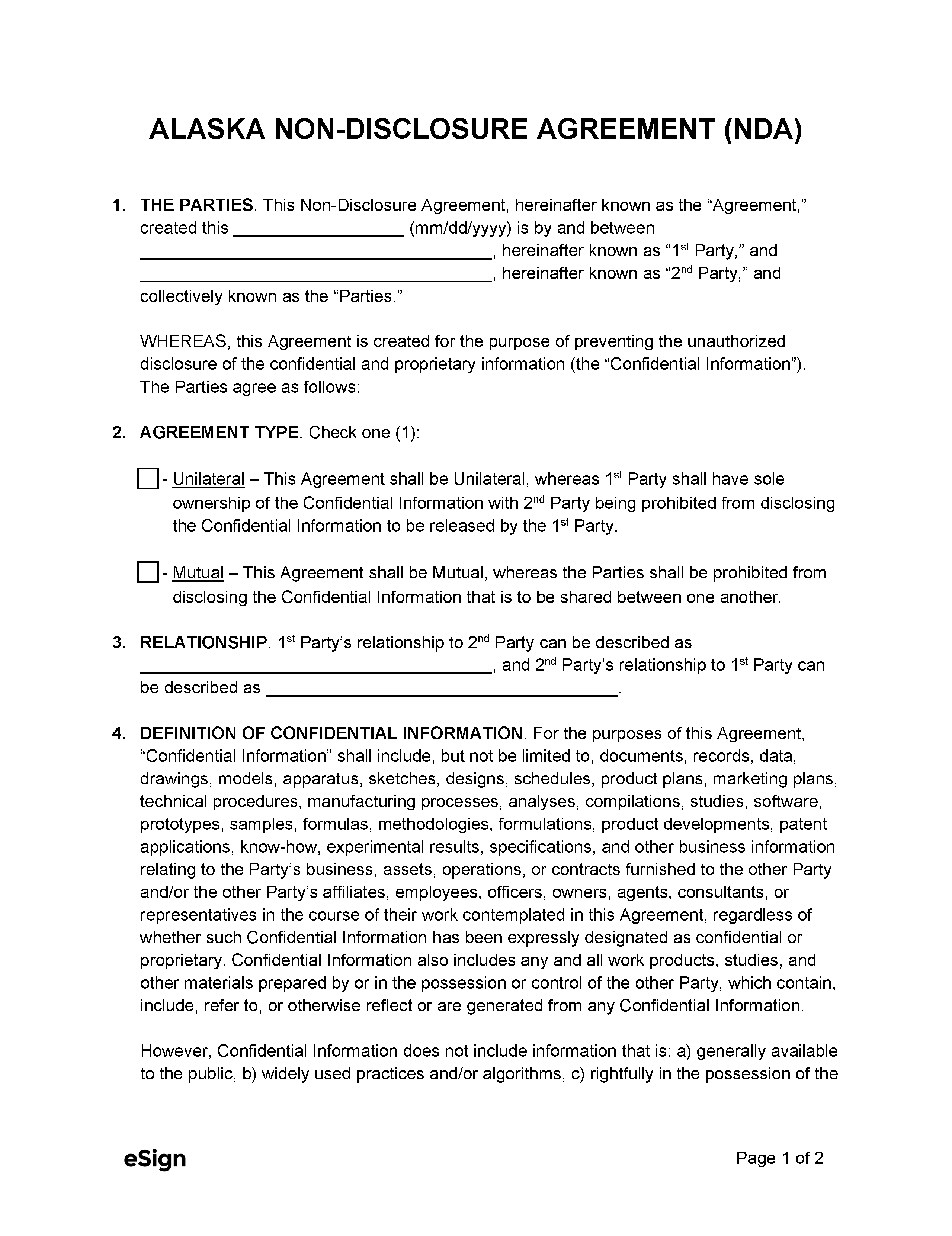 Alaska Non-Disclosure Agreement – Determines how an individual or entity can and cannot share another party's confidential information.
Download: PDF, Word (.docx), OpenDocument