---
Updated on November 7th, 2022

A Connecticut non-solicitation agreement is a document that forbids an employee from soliciting the business of clients and "poaching" coworkers. Non-solicitation agreements are valuable for any entity whose success relies heavily on client relationships. They are also helpful for employers that provide unique training to employees and wish to prevent those workers from being recruited by business rivals. The agreement will designate a duration in which solicitation is prohibited, usually lasting several years after termination of employment. It may also identify a specific geographical area where the contract's restrictions apply.
---
Related Forms (2)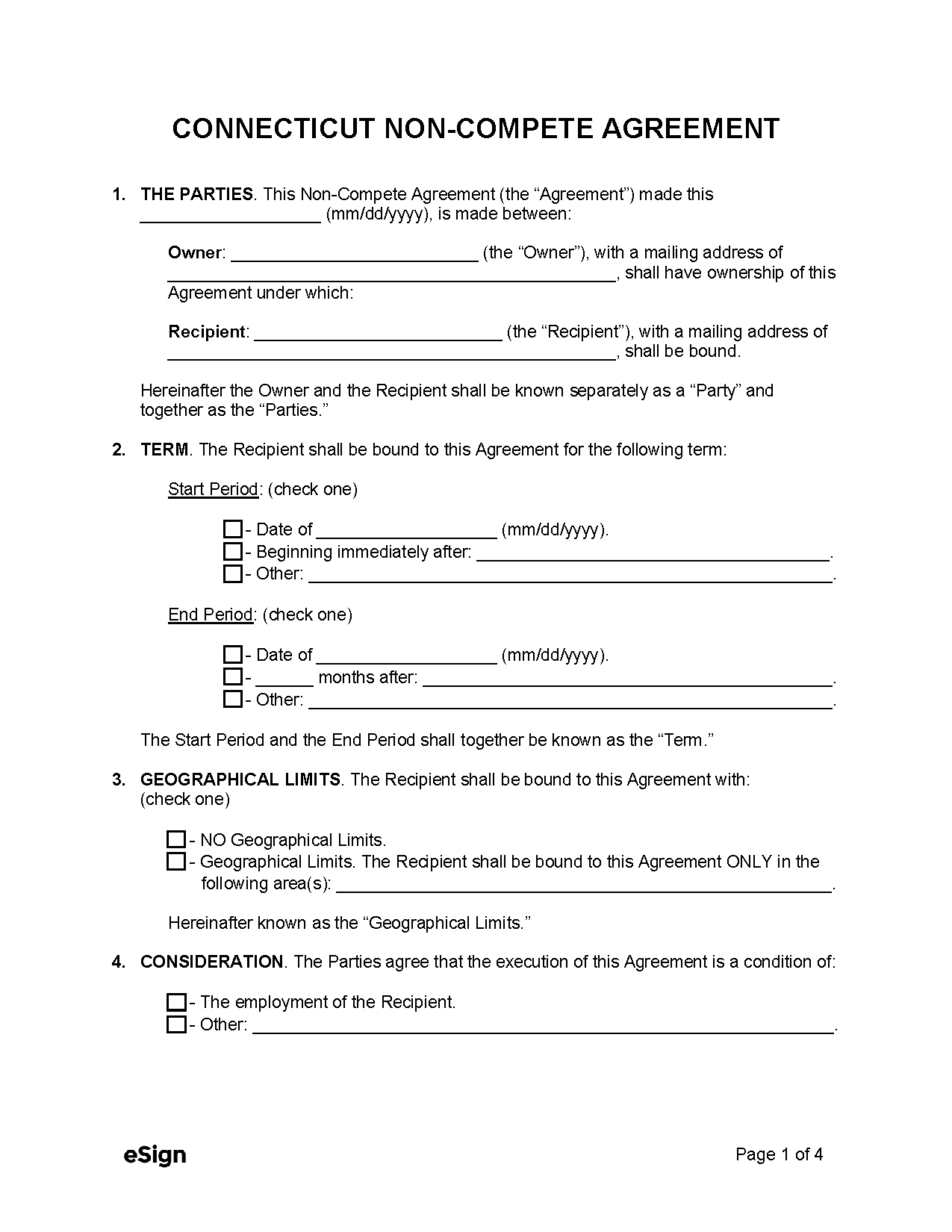 Connecticut Non-Compete Agreement – An employee who signs this contract cannot compete in the same industry as their employer for a specified period after leaving the company.
Download: PDF, Word (.docx), OpenDocument
---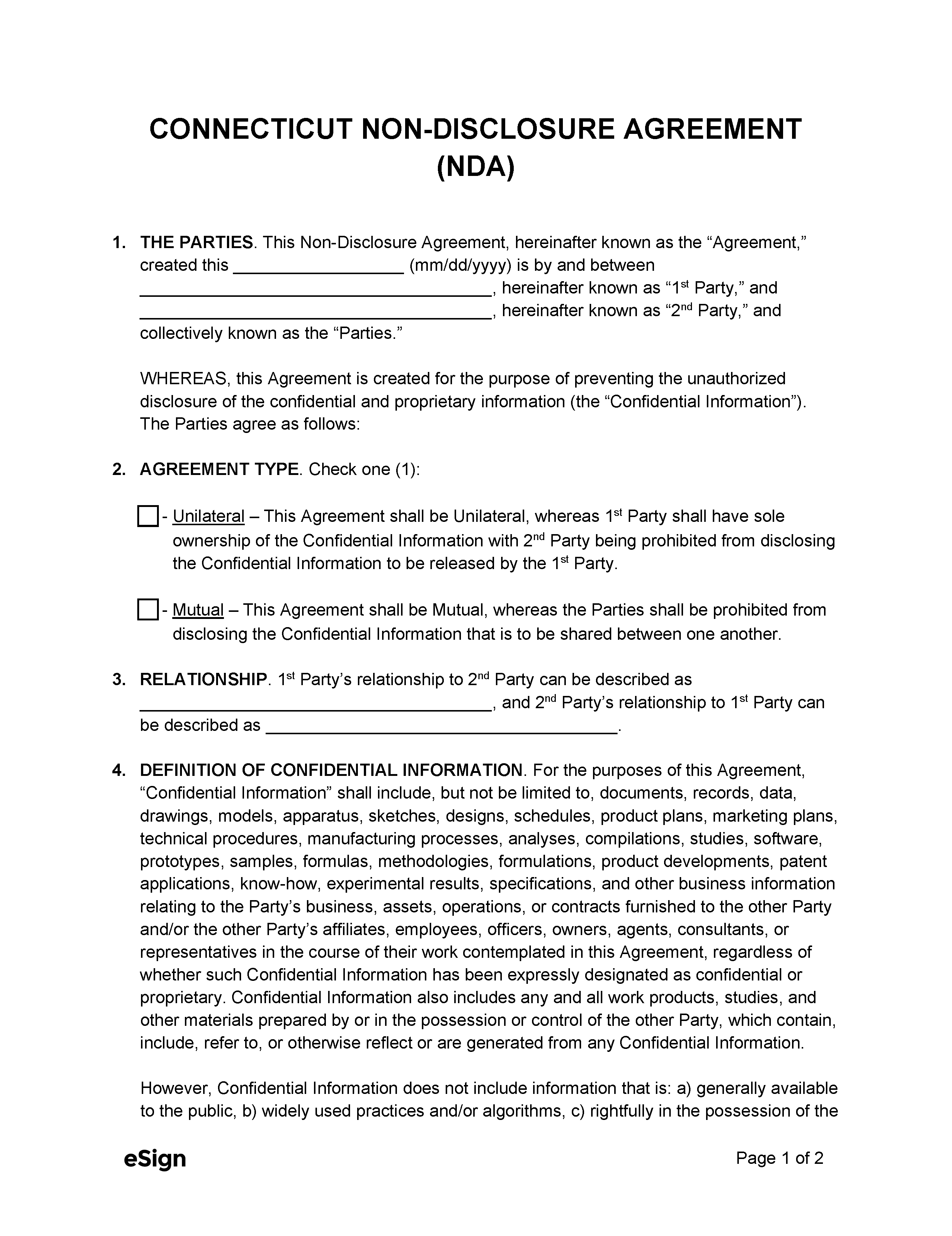 Connecticut Non-Disclosure Agreement – This form obligates the recipient of private information to maintain confidentiality until the information is made public.
Download: PDF, Word (.docx), OpenDocument