A Florida non-solicitation agreement is a document that prevents an individual, usually an employee, from soliciting colleagues and customers while employed and for a period following termination. This agreement can prove highly beneficial to companies that devote a great deal of resources towards training staff and developing strong customer relationships. With a non-solicitation agreement, the restricted party will be unable to use the knowledge acquired under the company's employ to create a separate business relationship with the company's existing and prospective clients. The signee may also be prohibited from enticing co-workers to leave the employer to join a similar business.
Legally Enforceable? Yes, customer non-solicitation agreements are enforceable under Florida statutes. However, state statutes don't address the enforceability of employee non-solicitation agreements.
Requirements: A non-solicitation agreement must:
Customer Non-Solicitation: Should only prohibit the former employee from soliciting the customers with whom they had actual contact or involvement while employed.[5]
Exceptions: Unless specified otherwise in the agreement, an employee may accept business from clients of their previous employer when such clients request the employee's services.[6]
---
Sources
---
Related Forms (2)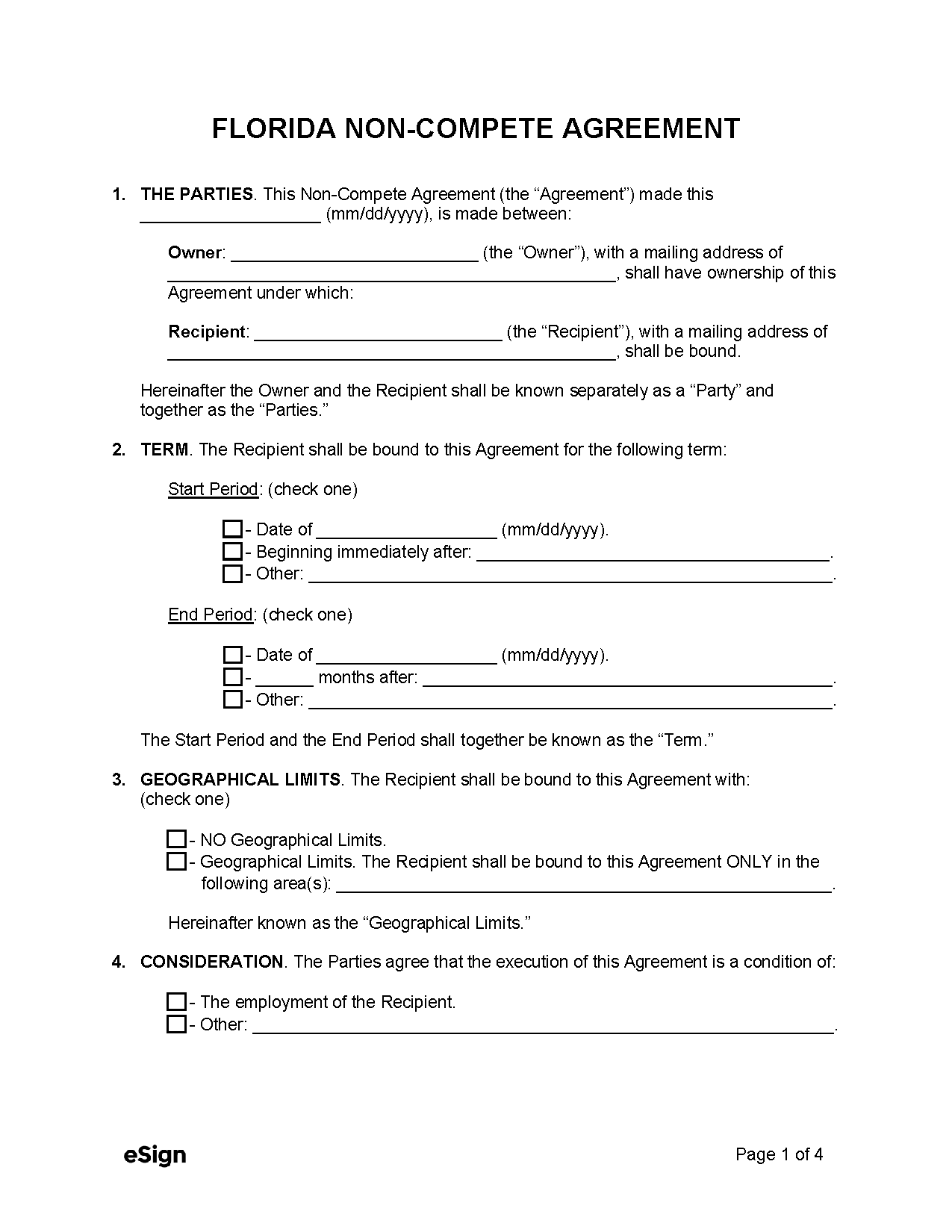 Florida Non-Compete Agreement – Enables a company to restrict its workers from competing in the same profession or industry after termination of employment.
Download: PDF, Word (.docx), OpenDocument
---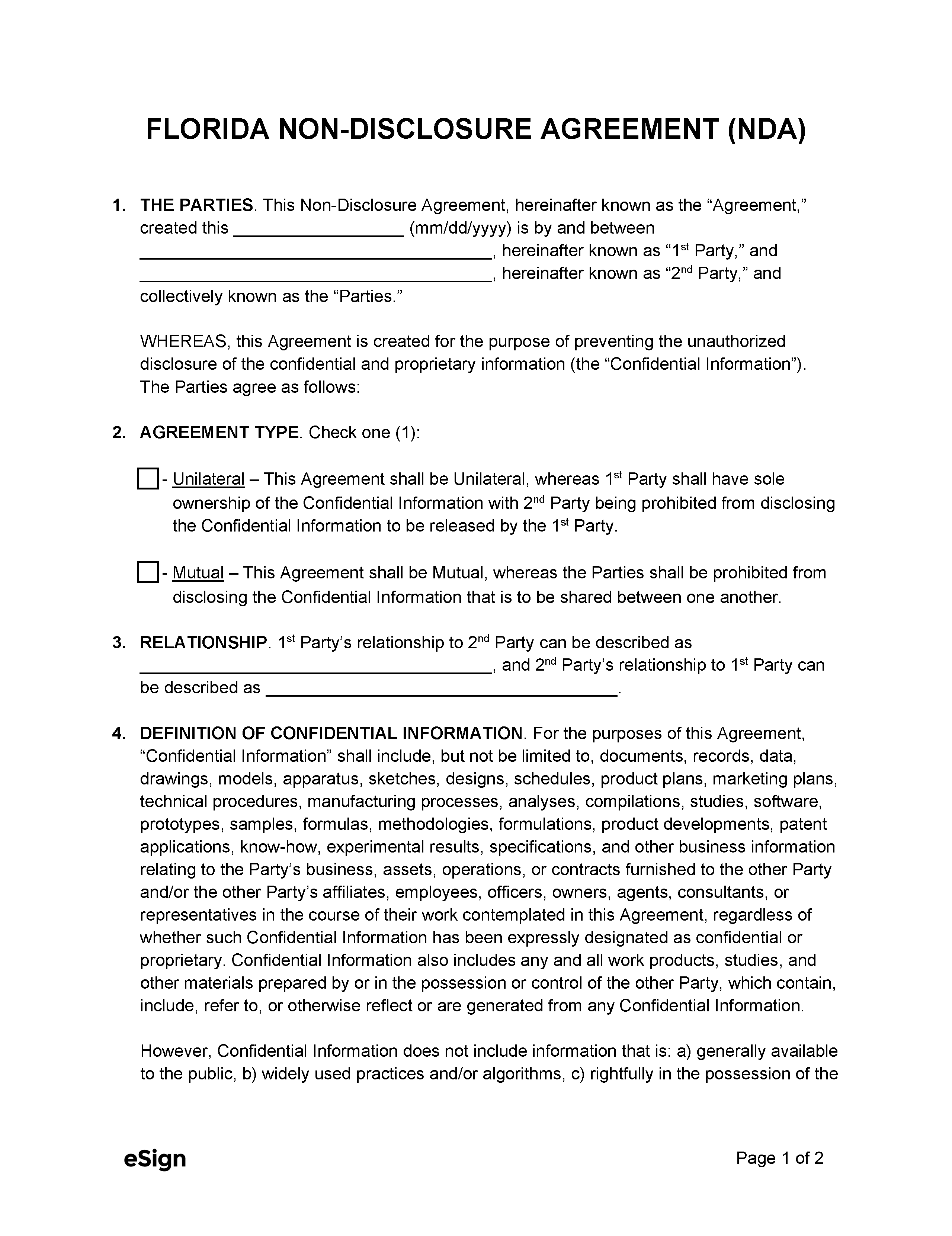 Florida Non-Disclosure Agreement – Requires a person or entity not to disclose confidential information provided to them by another party.
Download: PDF, Word (.docx), OpenDocument