---
Updated on October 29th, 2022

An Illinois non-solicitation agreement restricts a departing employee from soliciting their former employer's customers or staff for their own business interest. Common applications of this agreement include ensuring employees with access to customer lists do not misuse the information, and preventing employees from recruiting their co-workers to work for a competitor. The completed agreement will specify the contract's duration, geographic scope, and the parties to which the restrictions apply. A non-solicitation agreement's terms must adhere to statutory requirements in order to be enforceable.
Statutes: 820 ILCS 90/10(b) & (c)
Legally Enforceable? Yes, non-solicitation agreements may be enforced in Illinois.
Requirements:

The terms of a non-solicitation agreement must be reasonable and necessary to defend a protectable interest.
Non-solicitation agreements may only be used to restrict an employee earning at least $45,000 annually.
Non-solicitation agreements entered into by employees terminated due to the COVID-19 pandemic are void (unless the employee is compensated in accordance with the guidelines under 820 ILCS 90/10(c)).
Though not explicitly prohibited by state statutes, agreements restricting an employee from contacting customers they did not directly communicate with are disfavored by courts (AssuredPartners, 2015 IL App (1st) 141863, Lawrence & Allen v. Cambridge 685 N.E.2d 434 (1997)).
---
Related Forms (2)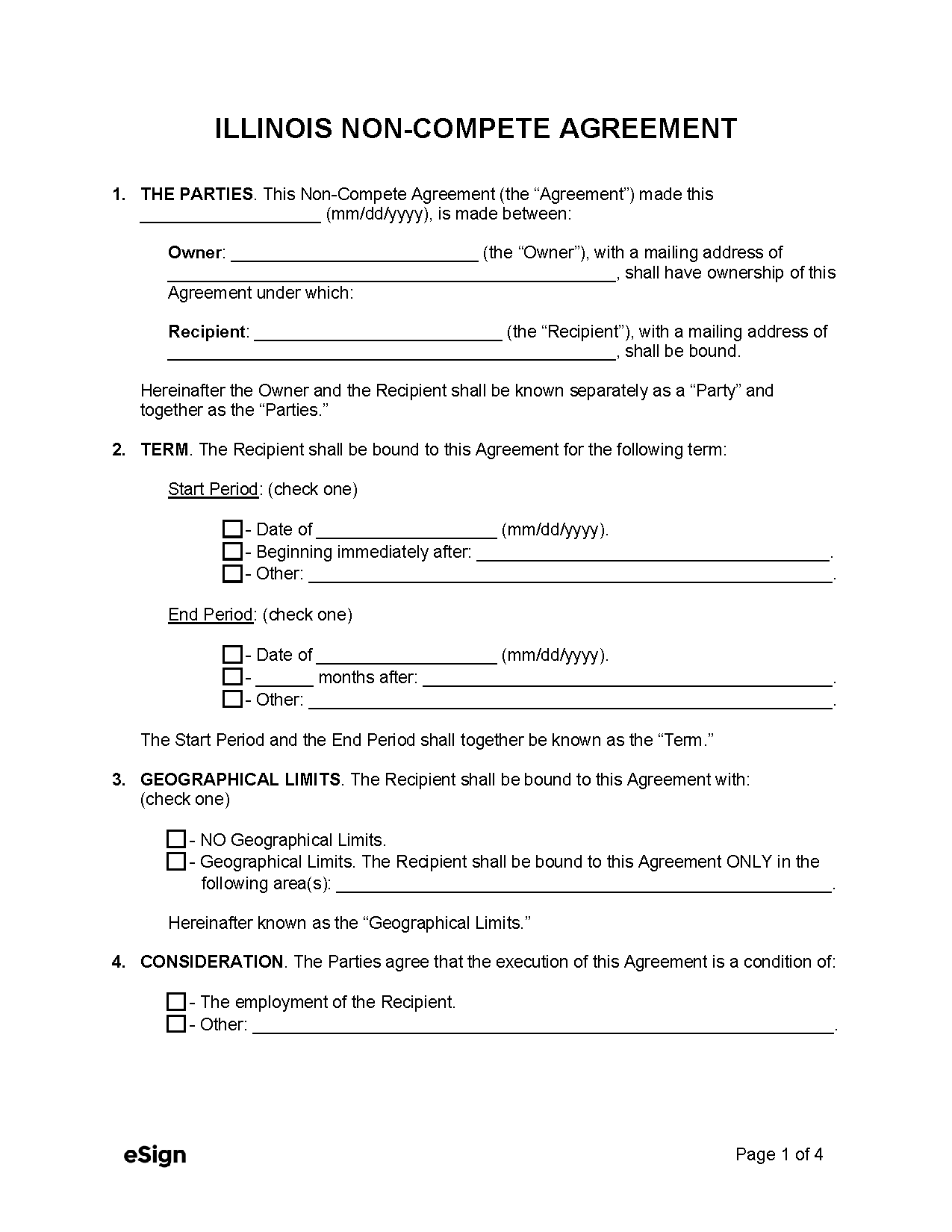 Illinois Non-Compete Agreement – Restricts employees from competitive activities post-termination, such as starting a competing business or working for a competitor.
Download: PDF, Word (.docx), OpenDocument
---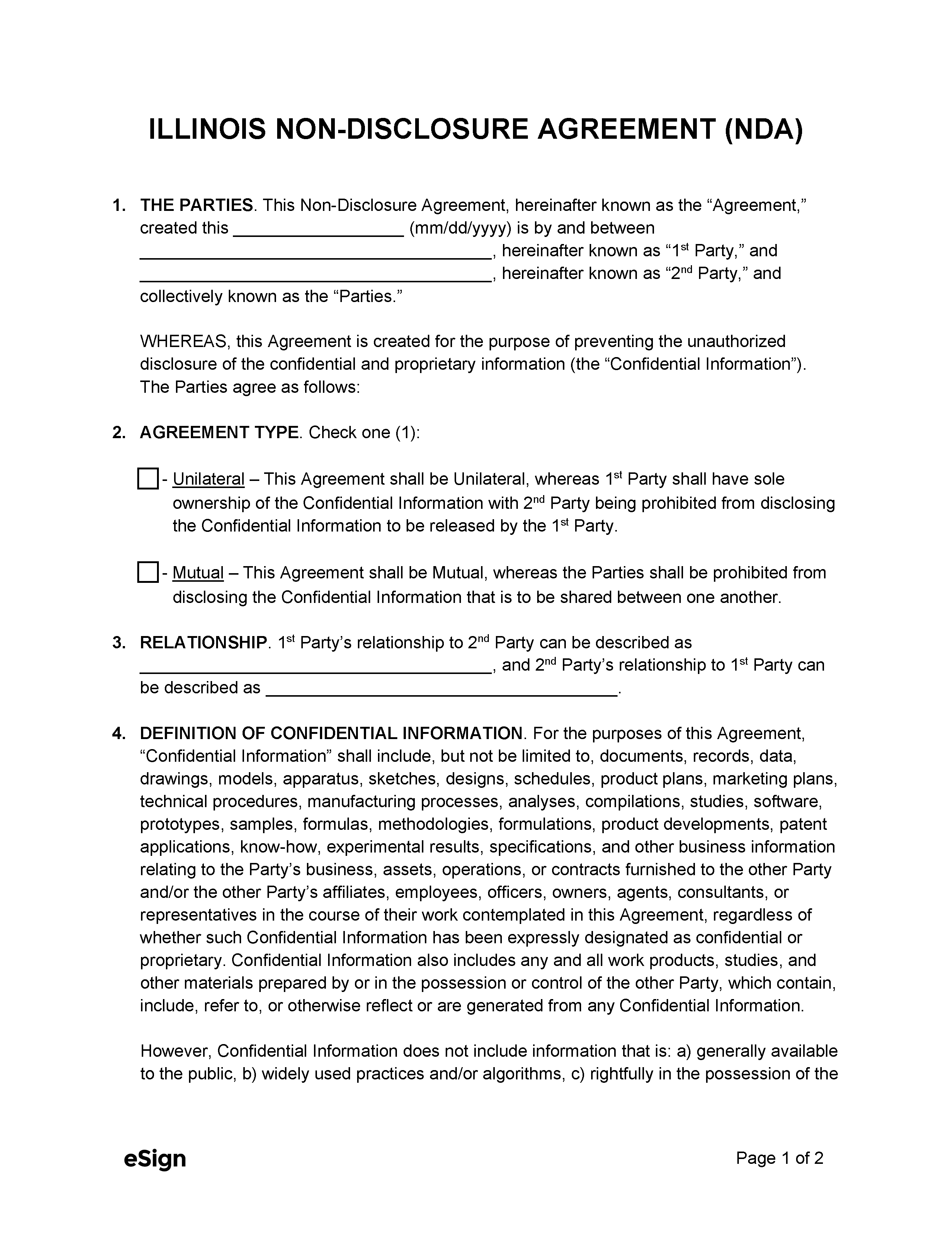 Illinois Non-Disclosure Agreement – Used to establish limitations on one or both of the involved parties' capacity to disclose shared information.
Download: PDF, Word (.docx), OpenDocument