An Indiana non-solicitation agreement prevents an employee leaving a company from engaging in business with their previous employer's customers or staff. This agreement is also often used to support business purchase agreements to protect the purchaser's clientele or employees from solicitation by the former owner. The executed document will outline the individuals that the signing party is restricted from contacting and the geographic scope and duration of the contract. While an employer may use the agreement to place a non-solicitation restriction on all their staff or clients, Indiana courts generally view all-inclusive restrictions as overly broad.
Statutes: N/A
Legally Enforceable? Yes, non-solicitation agreements are enforceable in Indiana.
Requirements: There are no statutory requirements for non-solicitation agreements, and they are examined by the courts in a similar manner as non-competes. Courts determine an agreement's enforceability by its reasonableness and its necessity to protects a valid interest (Heraeus Med., LLC v. Zimmer, Inc., 135 N.E.3d 150 (Ind. 2019)).

Agreements limited to parties with access to information that may pose a risk to the employer's legitimate interest are generally considered reasonable.
Agreements encompassing all of an employer's employees or clients are considered often considered excessive.
---
Related Forms (2)
Indiana Non-Compete Agreement – Used by employers to protect their business interests against unfair competition from their ex-employees.
Download: PDF, Word (.docx), OpenDocument
---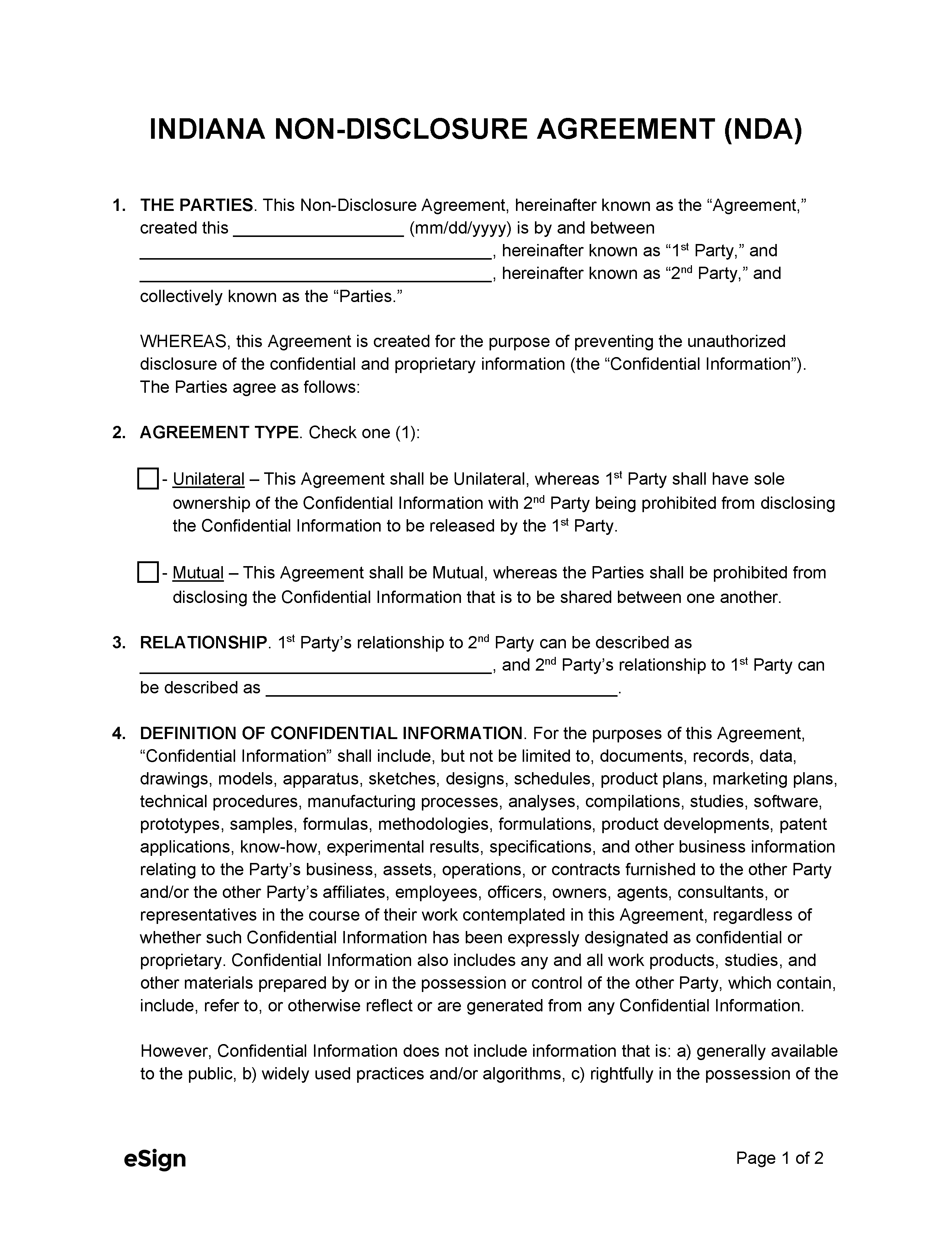 Indiana Non-Disclosure Agreement – Protects an employer's sensitive information from being shared with others by the recipient.
Download: PDF, Word (.docx), OpenDocument