---
Updated on October 30th, 2022

A Maine non-solicitation agreement is a legal contract under which the signing party is not permitted to approach an employer's customers or employees for their own interests. The agreement is generally used by employers who have established customer relationships or valuable employees they wish to protect. The contract terms will temporarily prohibit the recipient thereof from making contact with certain parties, provided the employer has a legitimate interest to protect in those relationships. In accordance with Maine state statutes, non-solicitation agreements executed between two (2) employers are unenforceable.
Statutes: Me. Stat. tit. 26 § 599-B
Legally Enforceable? Yes, non-solicitation agreements may be enforced by Maine courts.
Requirements: Courts are more lenient in enforcing non-solicitation agreements than non-competes.[1] As per previous rulings and state statutes, agreements:

Must be reasonable in duration, geographic scope, and restriction.[2]
Preventing an employer from soliciting employees from another employer are void (including those made between a franchisor/franchisee and a contractor/subcontractor).
---
Sources
---
Related Forms (2)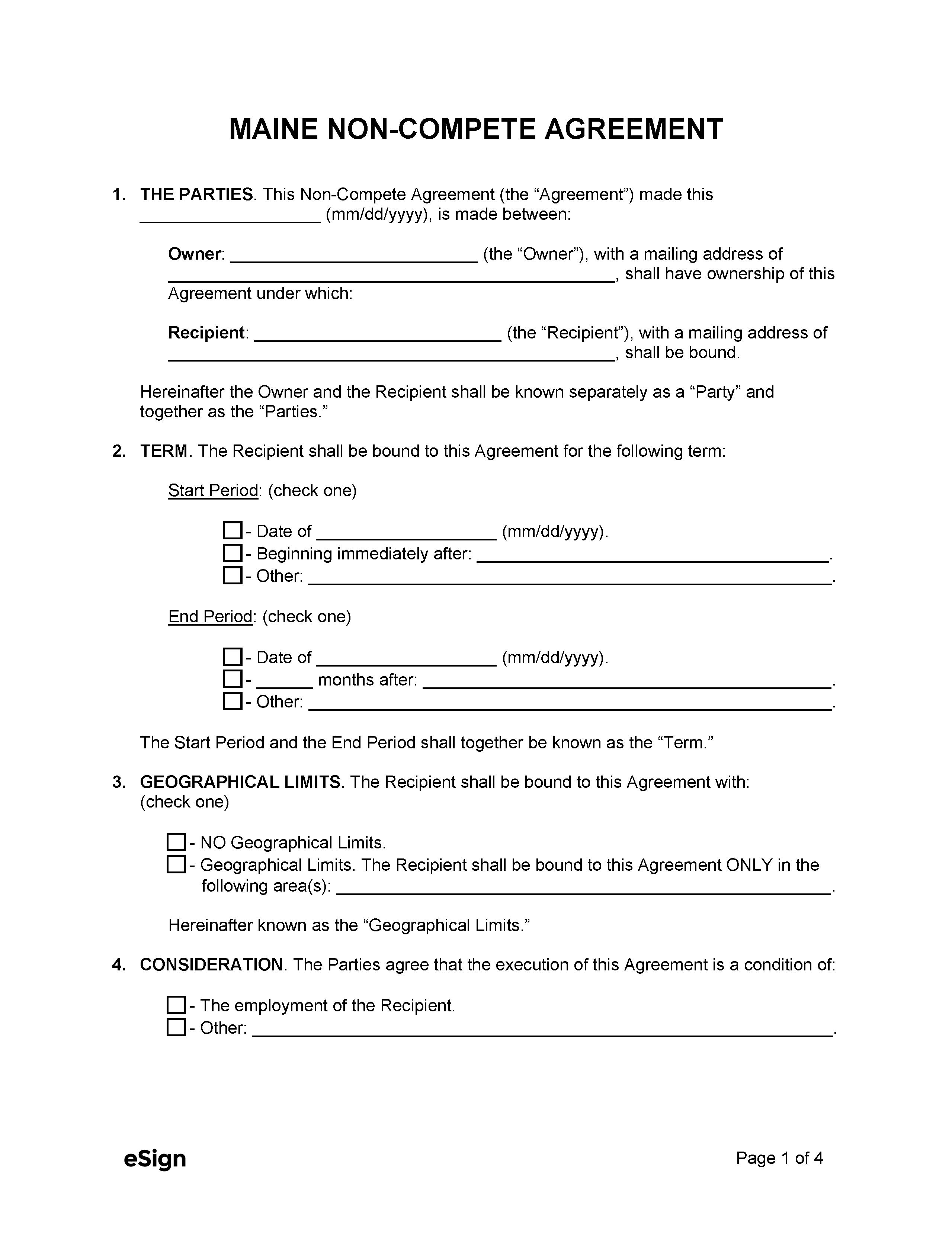 Maine Non-Compete Agreement – Prohibits a party from competing with an employer in the region where they have a protectable interest.
Download: PDF, Word (.docx), OpenDocument
---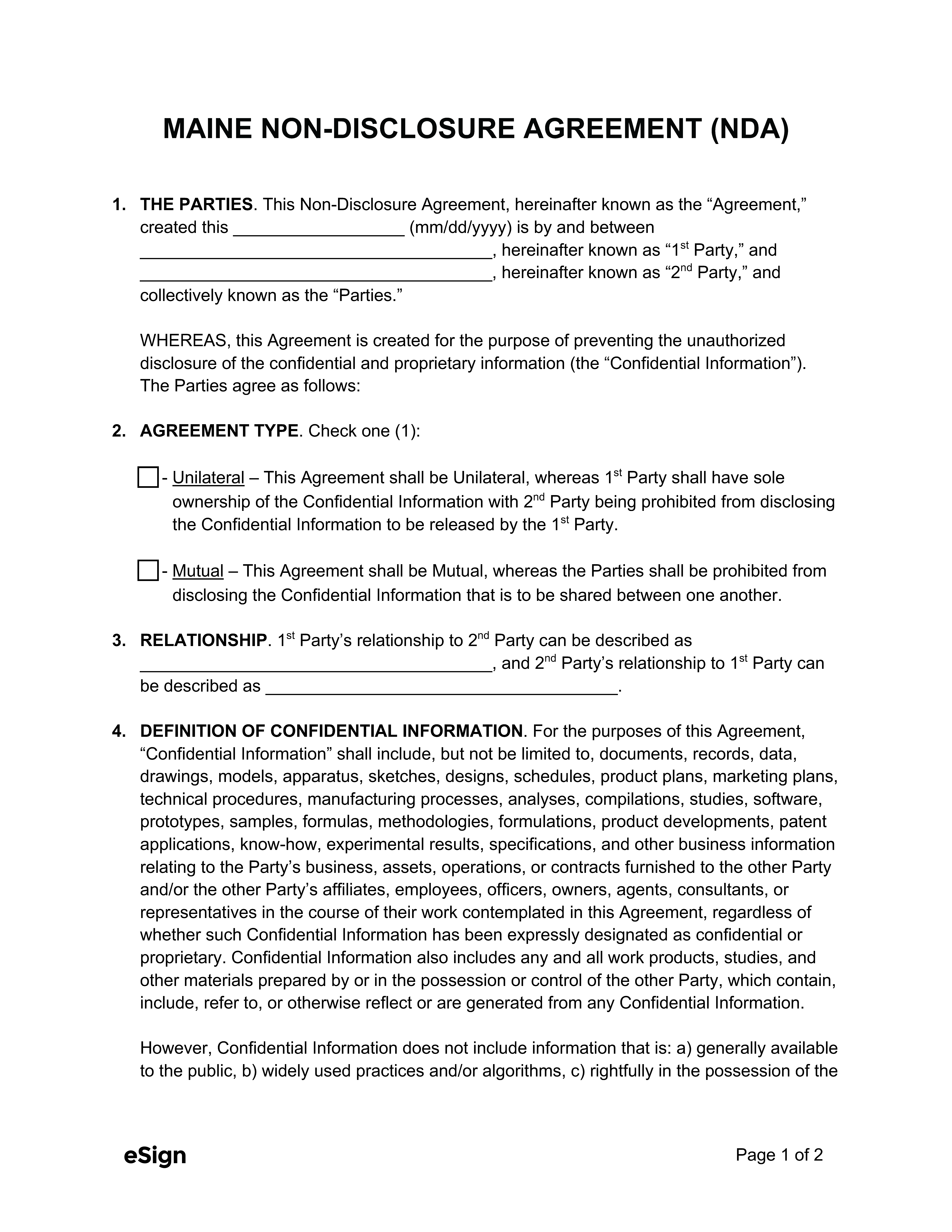 Maine Non-Disclosure Agreement – Relays the legal consequences of sharing or misusing another's confidential information.
Download: PDF, Word (.docx), OpenDocument