---
Updated on December 3rd, 2022

A Mississippi non-solicitation agreement is used by employers to put limits on the ways that employees can engage with company clients and other employees after they leave their position. By signing the document, the employee agrees not to solicit customers and fellow employees for their own benefit. Most agreements will contain provisions that limit the duration and geographical area where the restrictions apply.
---
Related Forms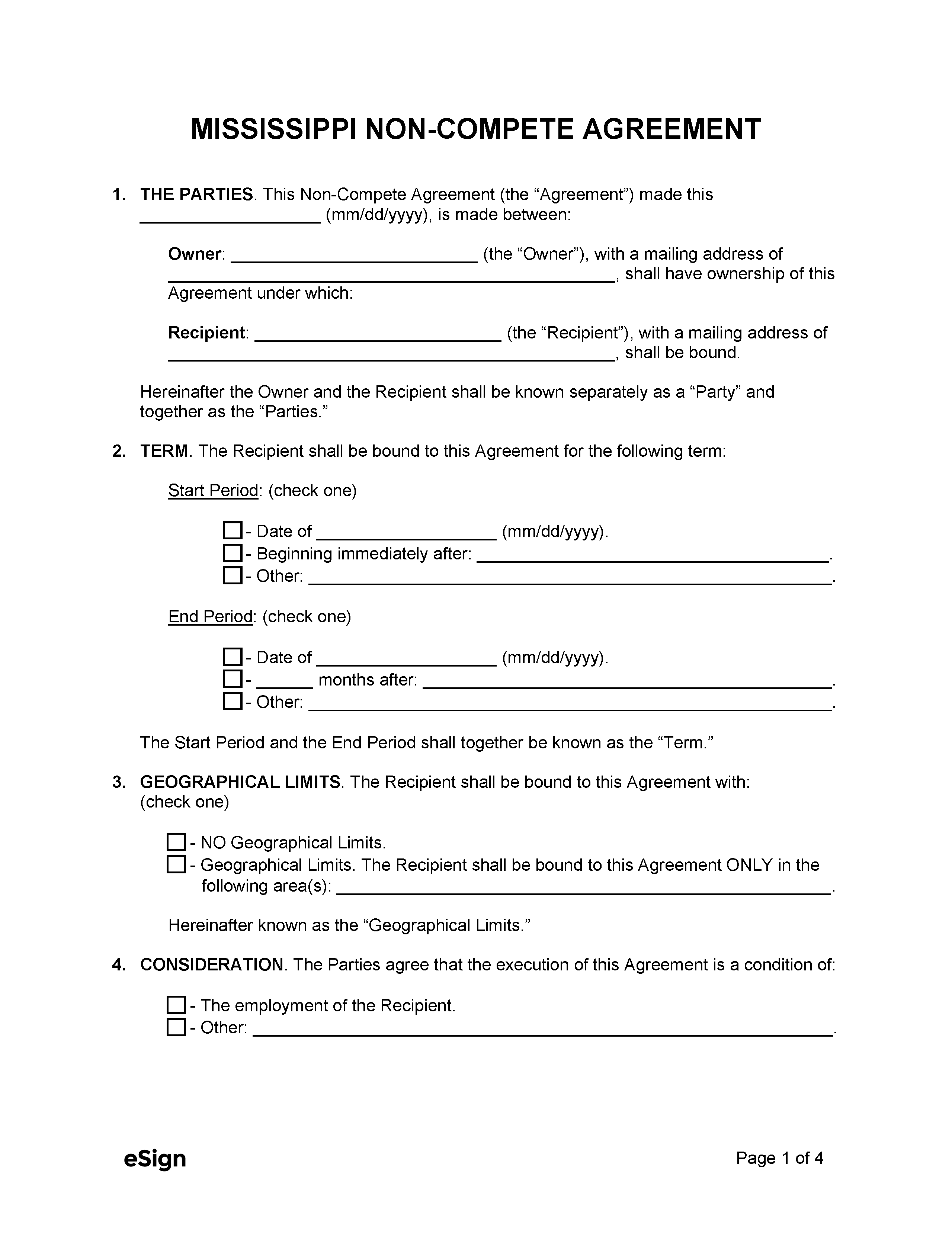 Mississippi Non-Compete Agreement – Allows a business owner to prevent employees from competing against their business for a given period.
Download: PDF, Word (.docx), OpenDocument
---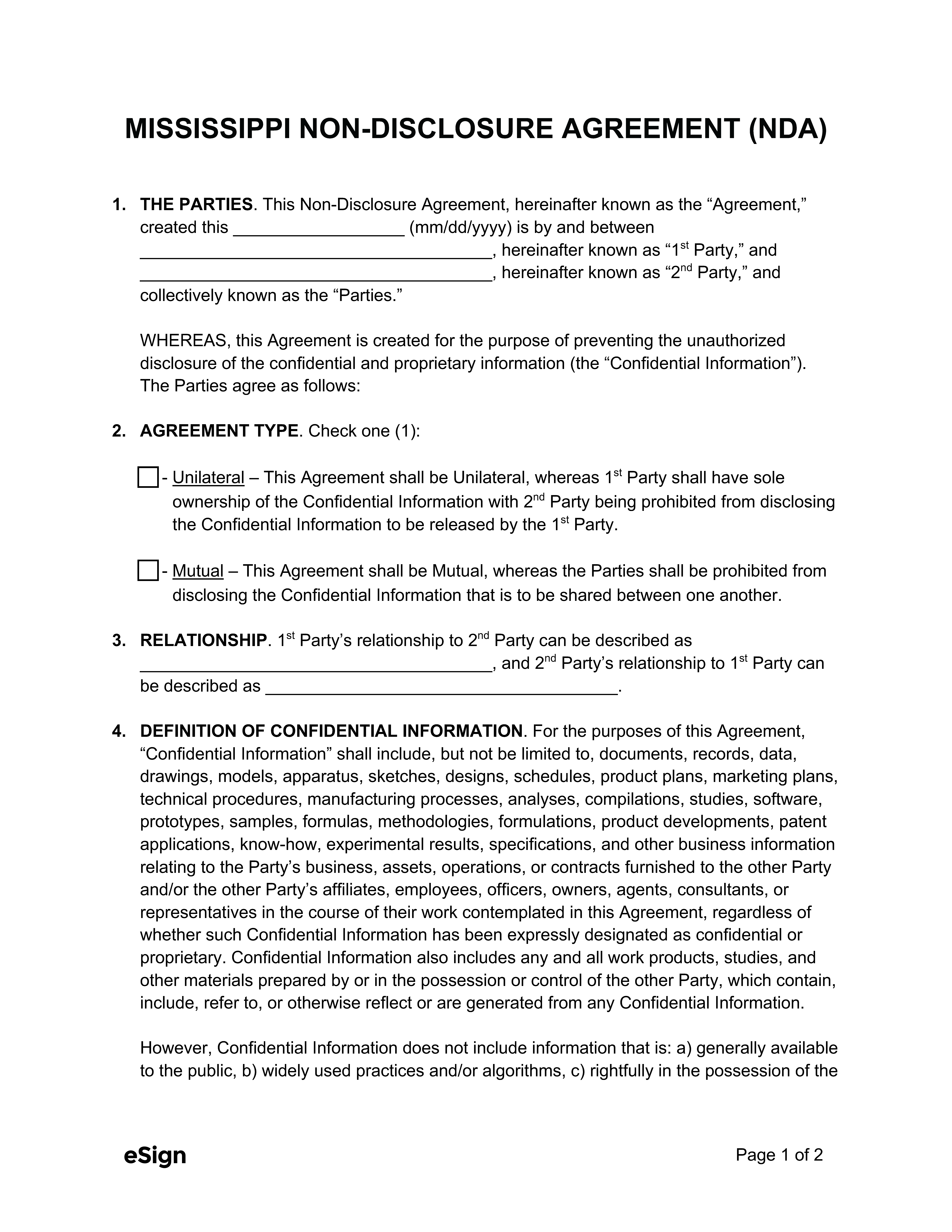 Mississippi Non-Disclosure Agreement – By signing this agreement, an employee will be legally prohibited from sharing certain company secrets.
Download: PDF, Word (.docx), OpenDocument