---
Updated on May 3rd, 2023

A North Carolina non-solicitation agreement is used by business owners to prohibit their employees or other entities from engaging in business with company clients and personnel. For employees, the contract will prevent them from soliciting customers and fellow workers for their own benefit during and after their employment. The agreement can also be used in conjunction with the sale of a business to prevent the seller from poaching their workforce and clientele.
Statutes: N/A
Legally Enforceable? Yes; they are evaluated like non-compete agreements.[1]
Requirements:
---
Sources
---
Related Forms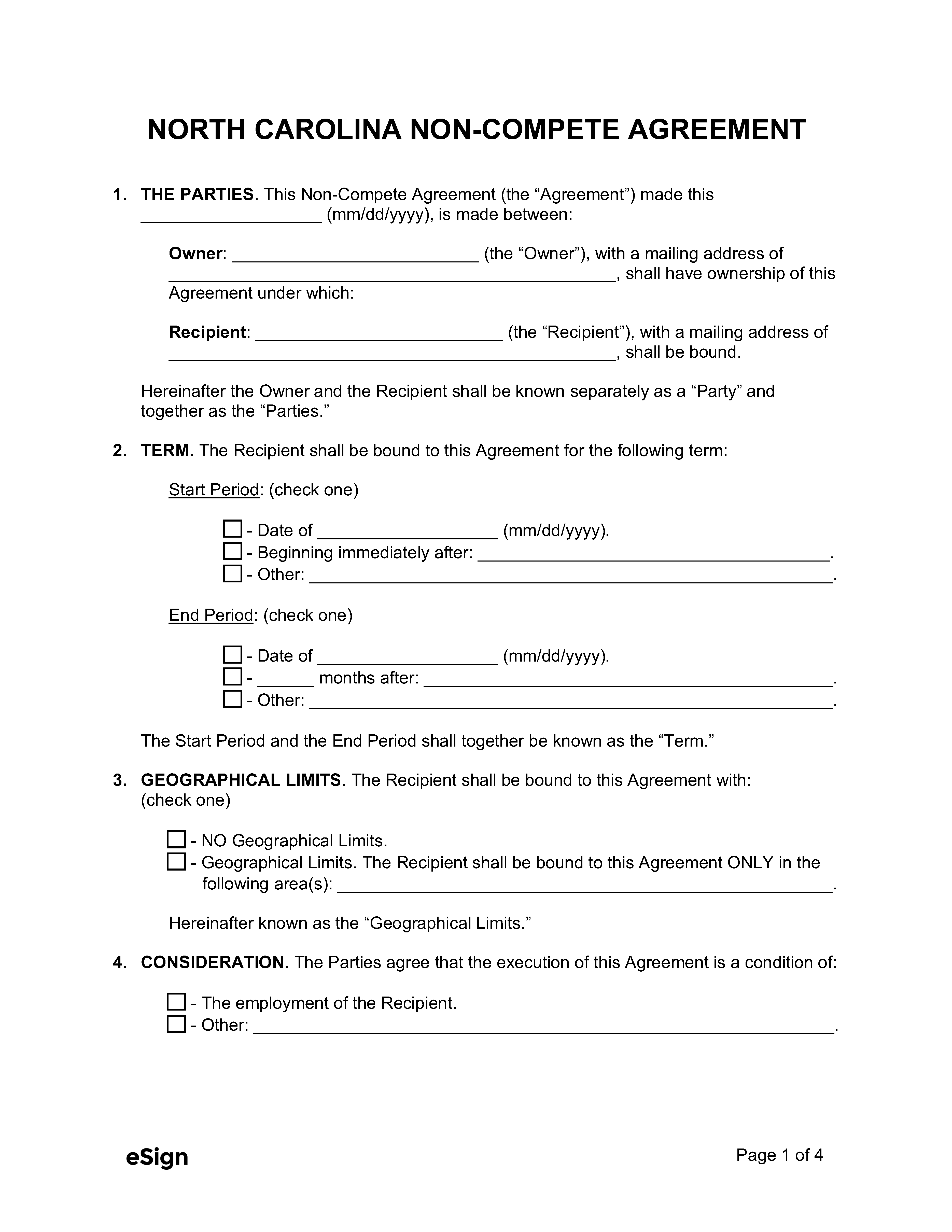 North Carolina Non-Compete Agreement – Protects an employer's interests by preventing employees from competing against their business.
Download: PDF, Word (.docx), OpenDocument
---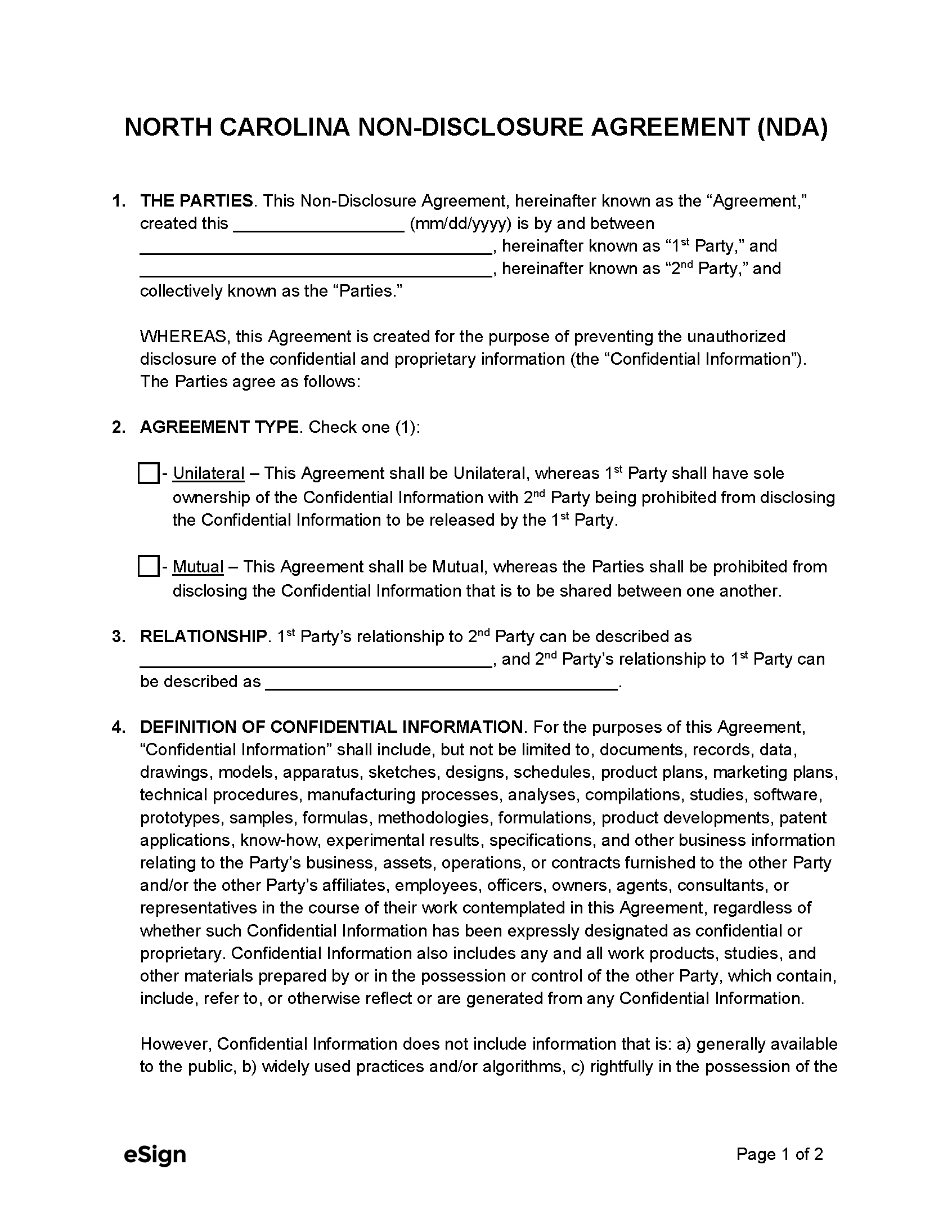 North Carolina Non-Disclosure Agreement – Used to prohibit an employee from divulging company information and trade secrets during and after their employment.
Download: PDF, Word (.docx), OpenDocument