---
Updated on December 3rd, 2022

A Nebraska non-solicitation agreement is a contract that legally prevents the signing party from soliciting a business owner's customers and employees. This type of agreement is often used between employers and their employees. However, it may also be used for the sale of a business to prevent the seller from engaging with their former staff and client base to protect the buyer's interests.
Statutes: Not mentioned in state statutes.
Legally Enforceable? Yes, with the below requirement (Professional Business Servs. v. Rosno, 589 N.W.2d (1999)).
Requirements: Customer

non-solicitation agreement can only be enforced if they apply exclusively to individuals with whom the employee conducted business.
---
Related Forms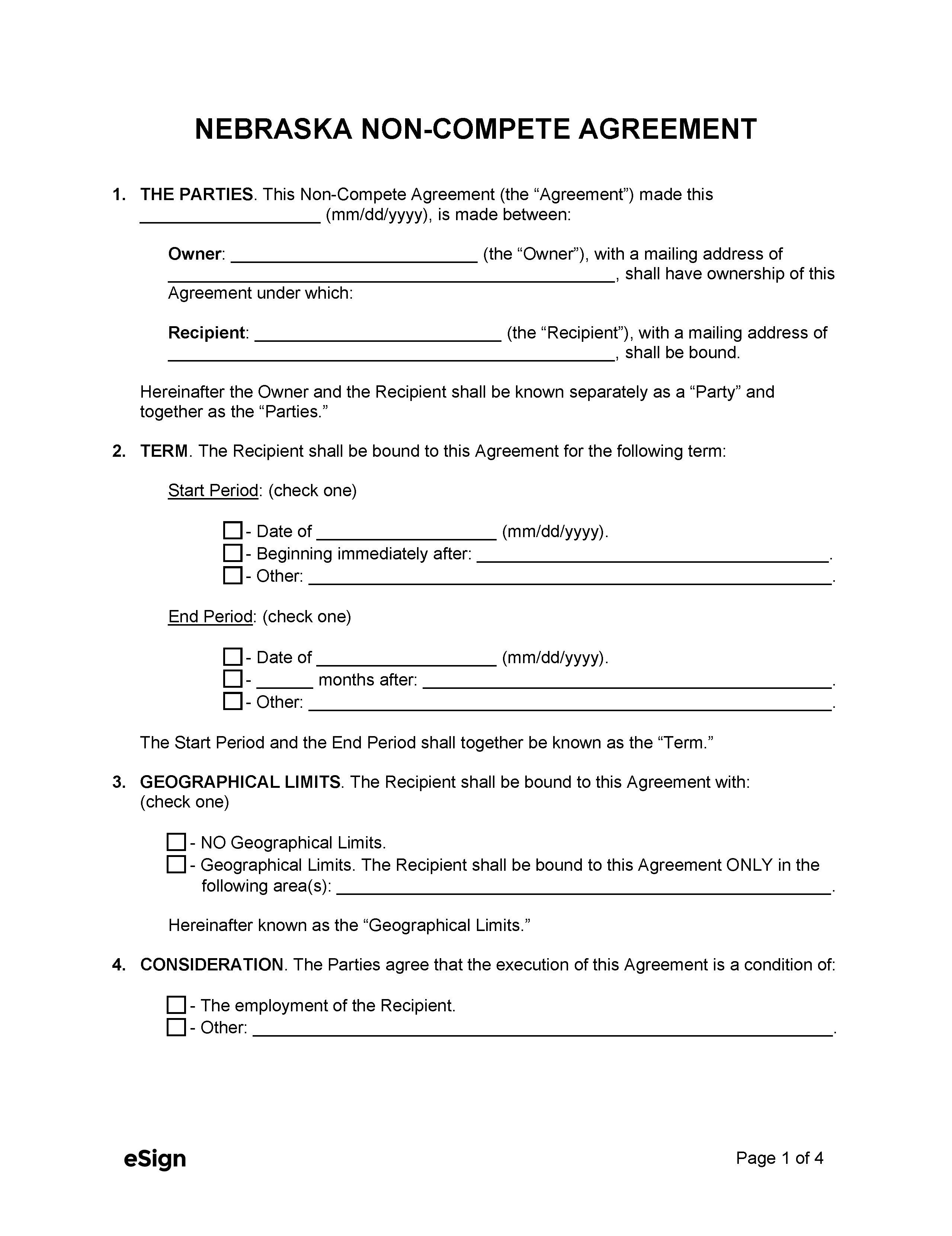 Nebraska Non-Compete Agreement – A contract that allows an employer to reasonably prevent employees from competing against their business.
Download: PDF, Word (.docx), OpenDocument
---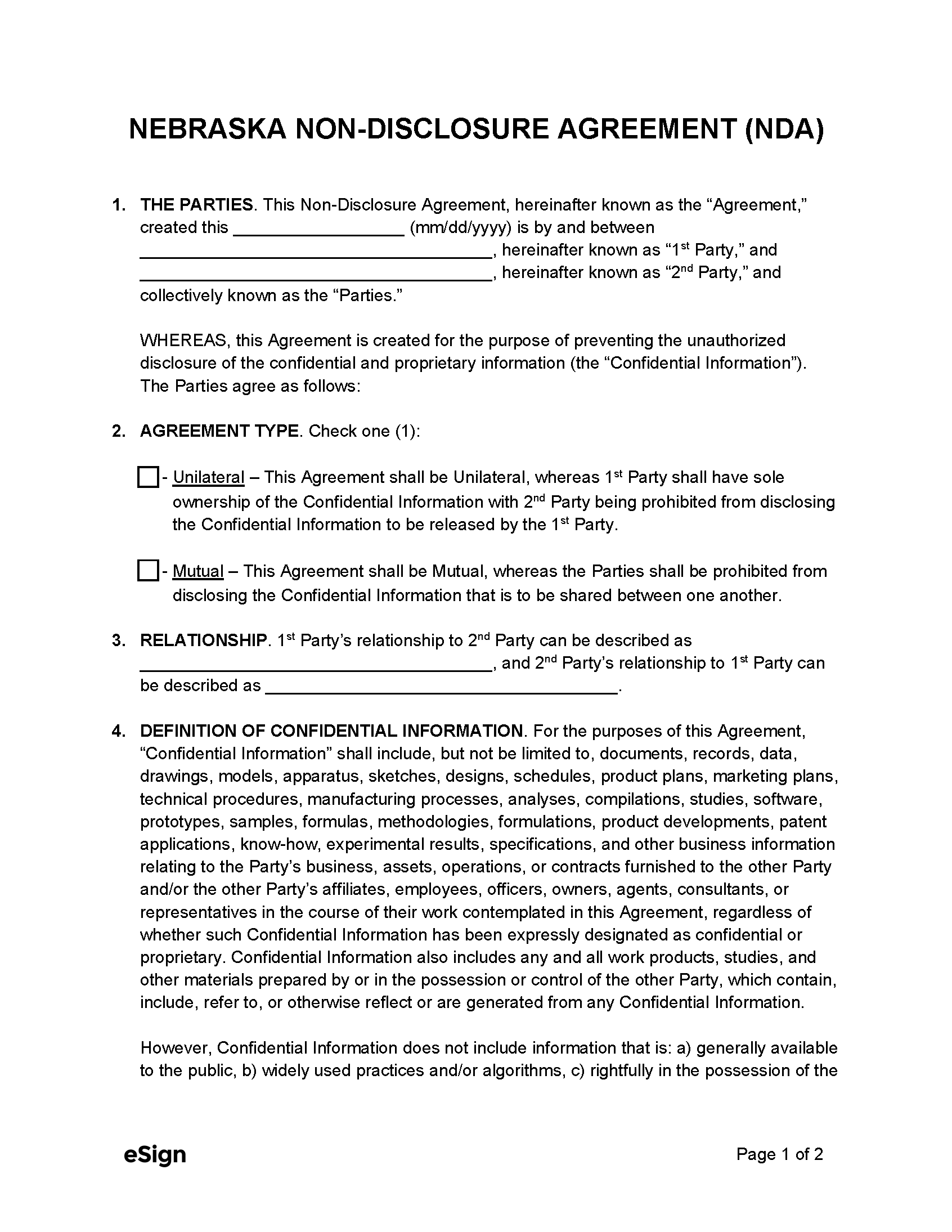 Nebraska Non-Disclosure Agreement – Used to prohibit individuals from sharing confidential information and trade secrets.
Download: PDF, Word (.docx), OpenDocument