---
Updated on December 3rd, 2022

A New Jersey non-solicitation agreement is a legal contract where an employee agrees not to solicit their employer's customers and staff for their own personal gain during and after their employment. The contents of the form will include the duration of the non-solicitation period and a description of which customers and employees are off-limits. By having employees sign this type of agreement, employers can ensure that they will not be risking losing customers and personnel to the people that they train and employ. Once they have signed, the employee will need to follow the contract's terms to avoid liability.
Statutes: N/A
Legally Enforceable? Yes, with the below requirements and exceptions.
Requirements/Exceptions:

Non-

solicitation agreements

cannot be against public interest, cause undue hardship on the recipient, and must protect a legitimate business interest.[1]
Can prohibit the solicitation of current customers; it is likely to be deemed overly broad if the agreement also prohibits prospective customers.[2]
May not apply to customer relationships fostered without the business's aid.[3]
---
Sources
---
Related Forms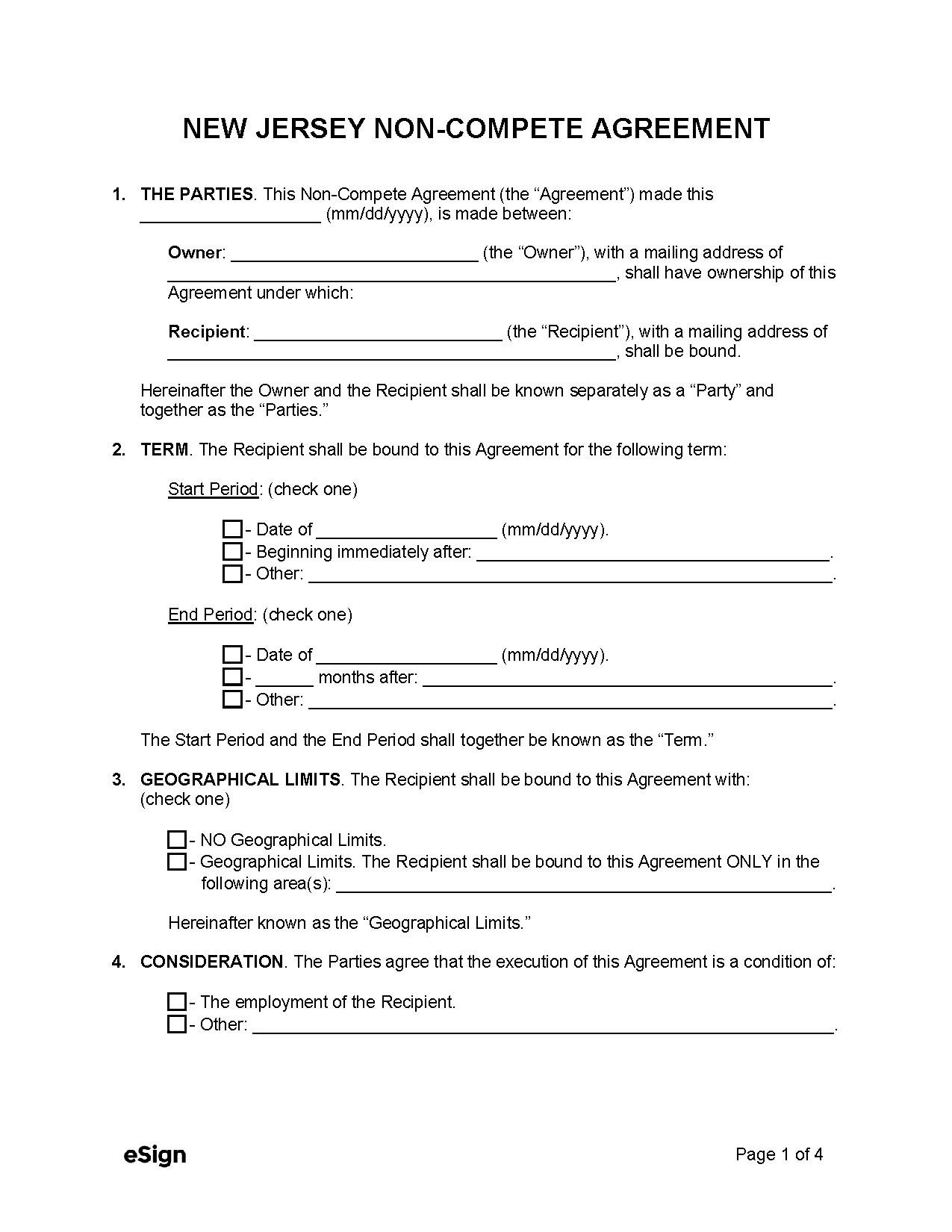 New Jersey Non-Compete Agreement – Protects an employer's interests by prohibiting an employee from directly competing with their business.
Download: PDF, Word (.docx), OpenDocument
---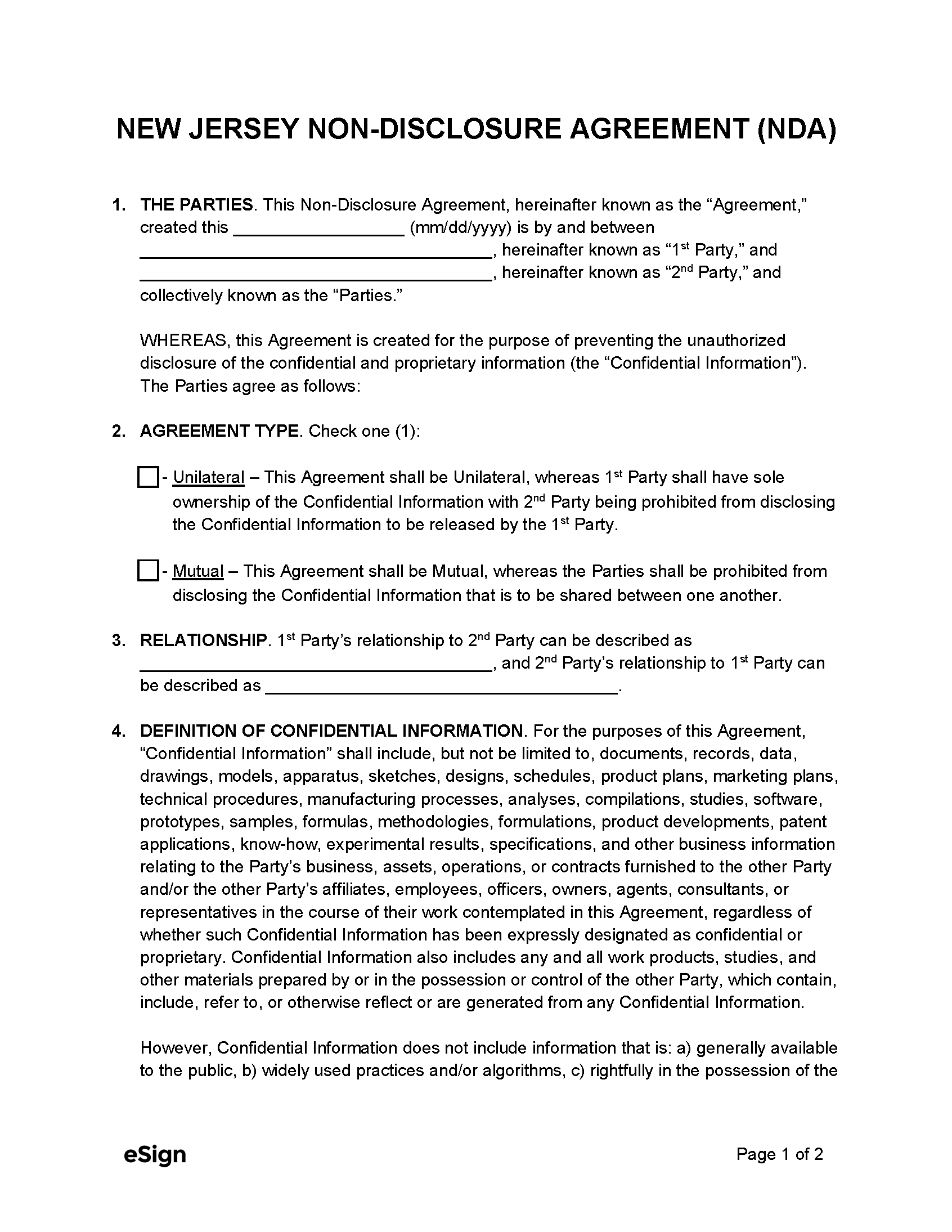 New Jersey Non-Disclosure Agreement – Allows a company to prevent employees and other businesses from revealing confidential business information.
Download: PDF, Word (.docx), OpenDocument