---
Updated on December 3rd, 2022

A Tennessee non-solicitation agreement prohibits the signing party from poaching an employer's clients, suppliers, or other employees for a specified term. Companies use the contract to safeguard their business interests against unfair competition from those who were given access to their customers and employees. The signed document will describe what parties are off limits, how long the restrictions will be in place, and what the employee will receive as consideration. Though no state statutes govern non-solicitation agreements, Tennessee courts may strike down agreements they consider overly broad or restrictive.
---
Related Forms (2)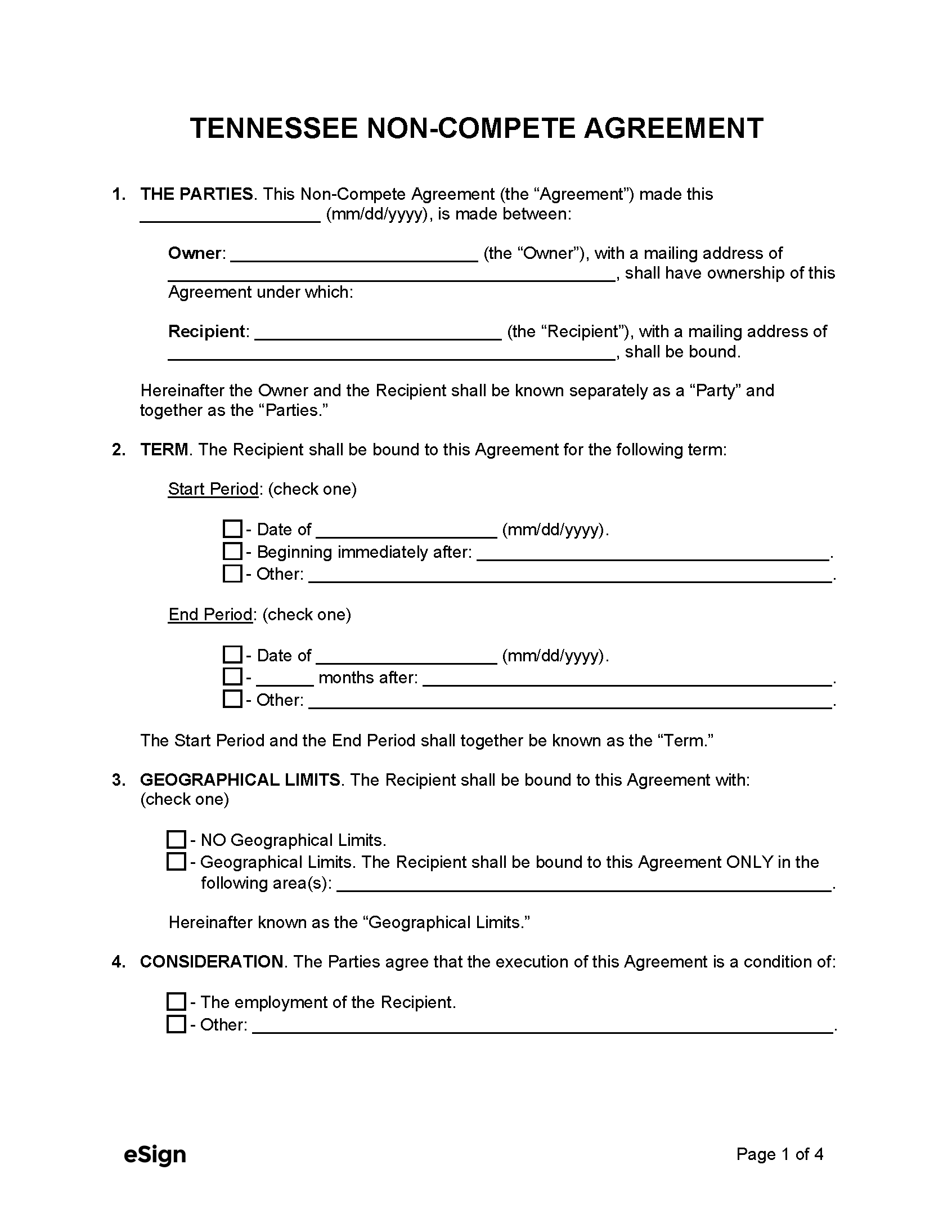 Tennessee Non-Compete Agreement – Restrict the signing party from competing with their former employer within a specified region and duration.
Download: PDF, Word (.docx), OpenDocument
---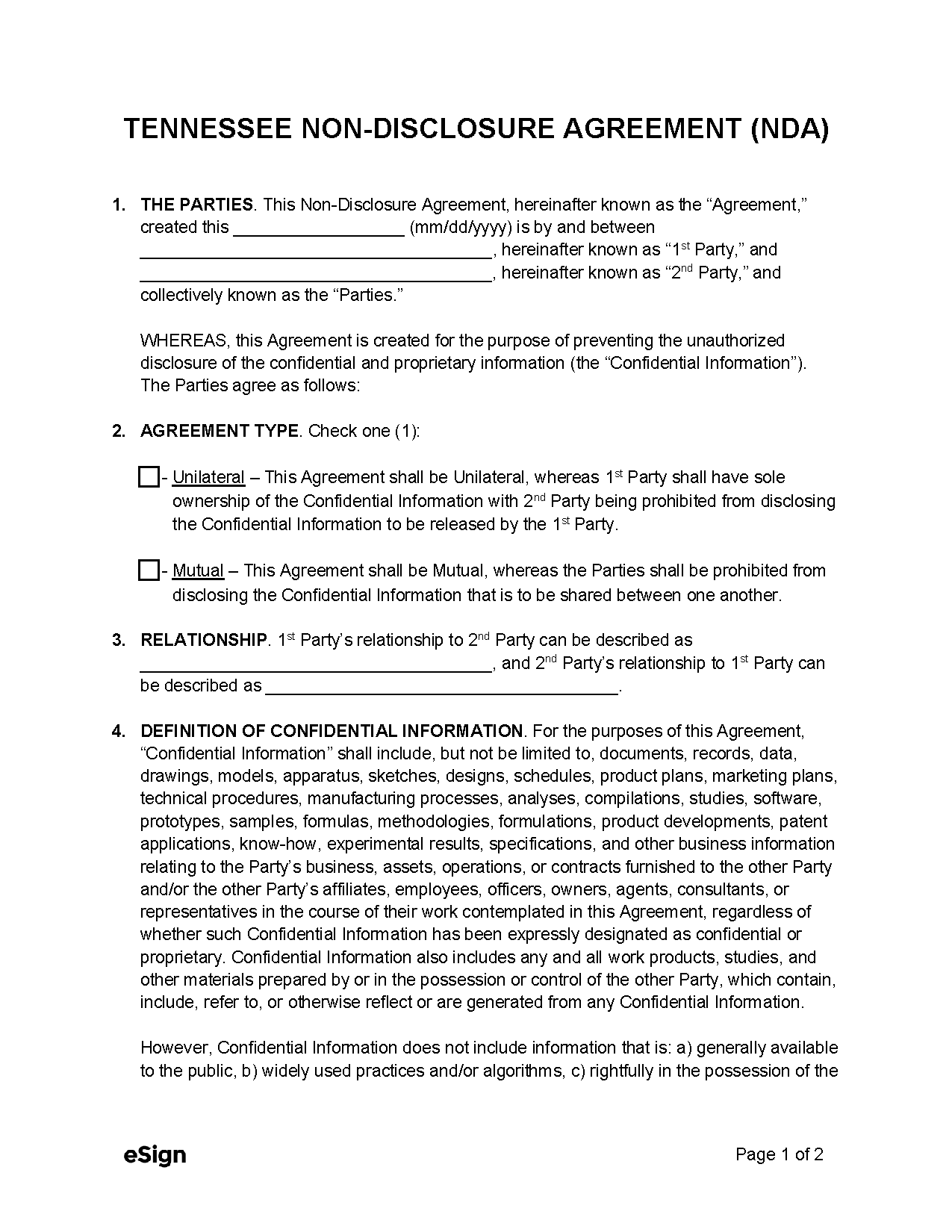 Tennessee Non-Disclosure Agreement – Prevents employees from disclosing confidential information to to unauthorized individuals or entities.
Download: PDF, Word (.docx), OpenDocument