---
Updated on December 3rd, 2022

A Vermont non-solicitation agreement protects an employer's investment in employees and customer relationships by prohibiting the signing party from soliciting their business. The agreement will make it illegal for the signee to poach a business owner's employees or client base. The effect of the contract is temporary and must state how long the restrictions will be in effect, the size of the area they apply to, and whether it applies to the employer's customers, employees, or both.
Statutes: Not mentioned in state statutes.
Legally Enforceable? Yes, non-solicitation agreements are legally enforceable in Vermont.
---
Related Forms (2)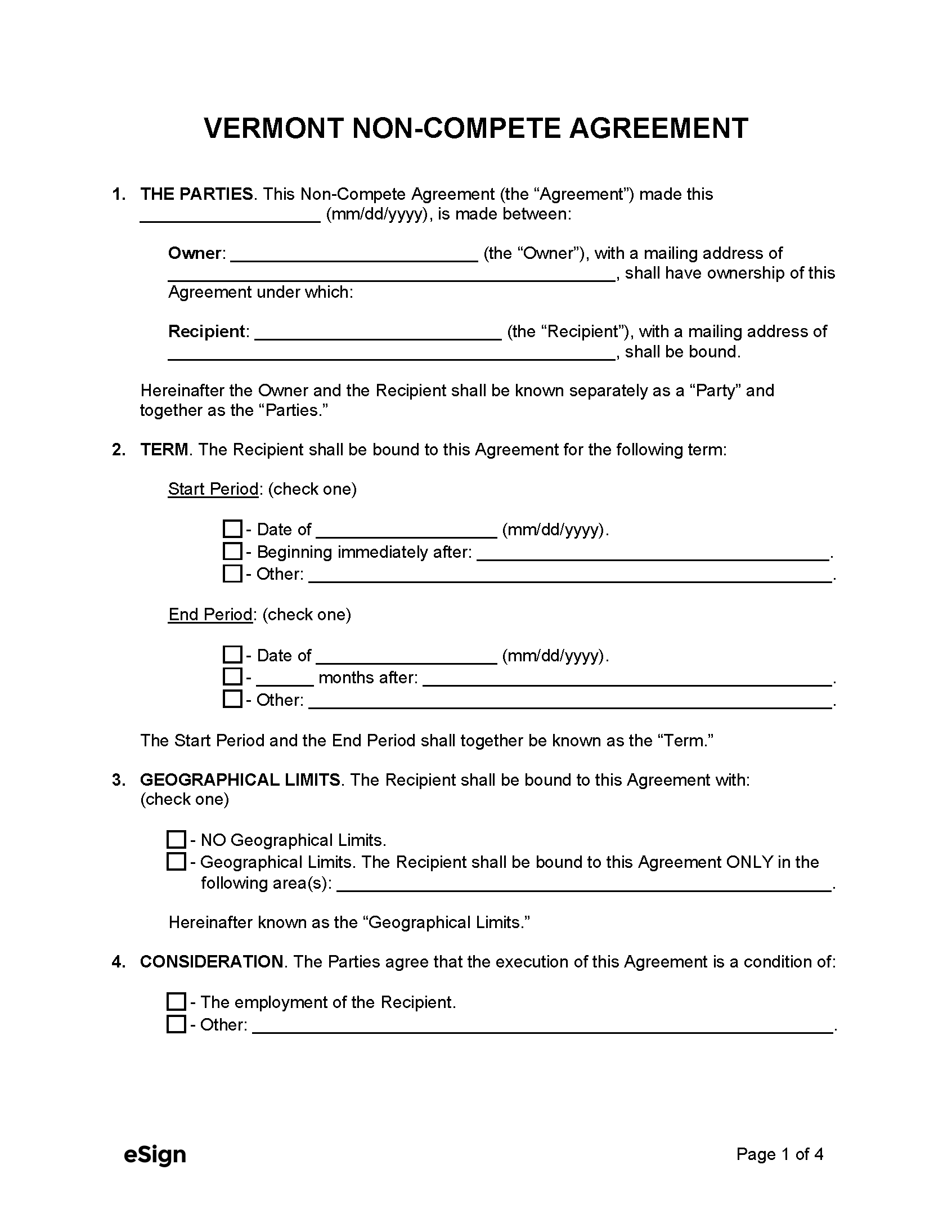 Vermont Non-Compete Agreement – Prevents individuals from entering into competition with a former employer or business partnership.
Download: PDF, Word (.docx), OpenDocument
---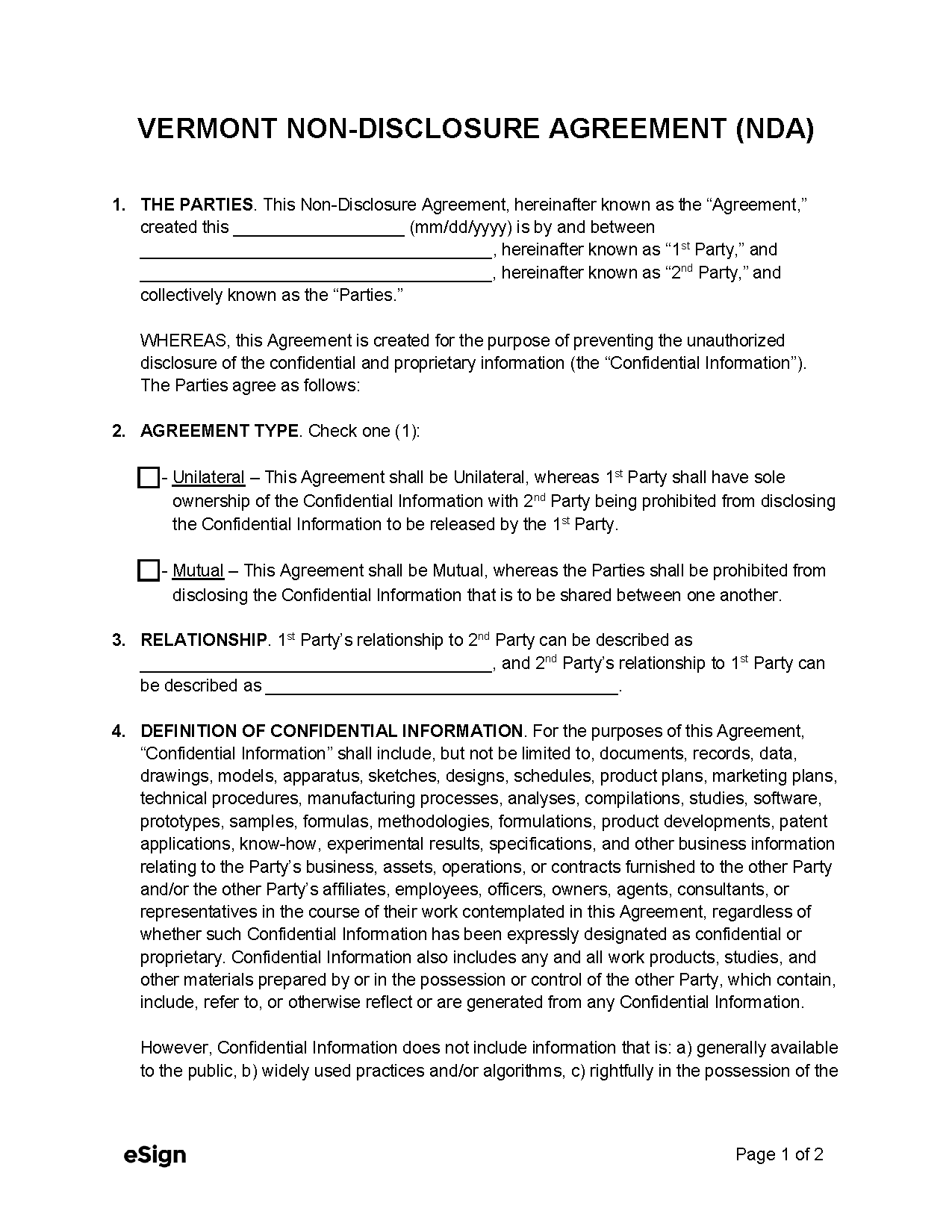 Vermont Non-Disclosure Agreement – Protects an employer's confidential information by preventing employees from sharing it with unauthorized parties.
Download: PDF, Word (.docx), OpenDocument