A Kansas notary acknowledgment form records a declaration before a notary confirming that the signature on a document is that of the signer. The form contains the acknowledgment date, the signer's name, the notary's stamp, and the commission expiration date. Once the notary completes and signs the form, the document's signature and the signer's identity are deemed authentic.
A notary public's commission lasts four years before they must apply for renewal (§ 53-5a22(f)).
Is Online Notarization Legal in Kansas?
Yes, Kansas passed SB106, which enacts the Revised Uniform Law on Notarial Acts (RULONA). The laws allows for the use of electronic communication in notarial acts, effective January 1st, 2022.
Statute: § 53-5a15
Online Notarizations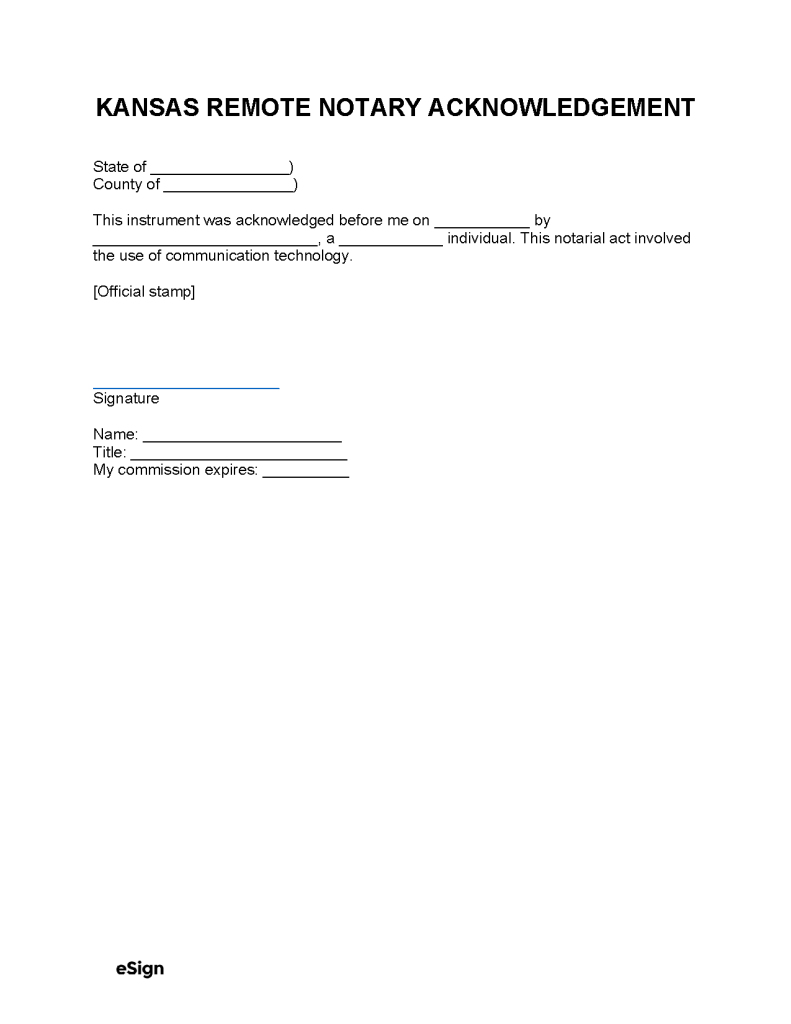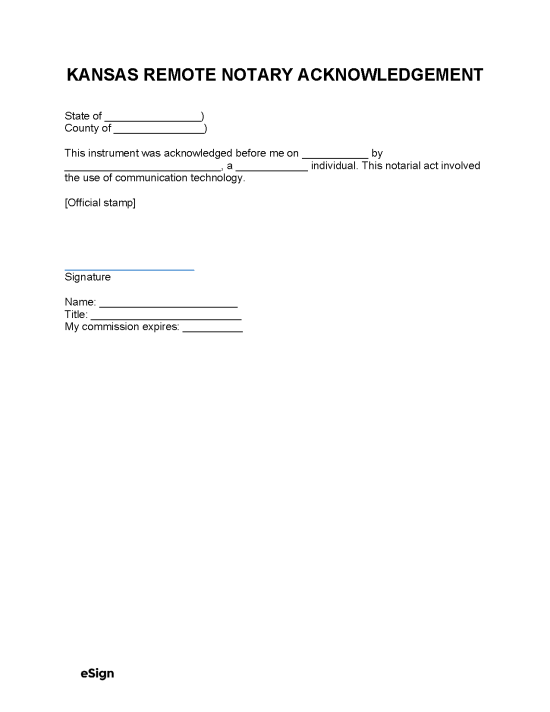 Kansas Remote Notary Acknowledgement Form – Used when a notary is acknowledging a document's signing using electronic communication.
Download: PDF, Word (.docx), OpenDocument
---
Sample (Individual)
Download: PDF, Word (.docx), OpenDocument

KANSAS NOTARY ACKNOWLEDGMENT
State of [STATE])
County of [COUNTY])
This instrument was acknowledged before me on [MM/DD/YYYY] by [SIGNATORY NAME], a [MARITAL STATUS] individual.
[Official stamp]
________________________
Signature
Name: [NOTARY NAME]
Title: [NOTARY TITLE]
My commission expires: [MM/DD/YYYY]
---
Resources