An at-will employment offer letter is used to offer a chosen candidate employment on an at-will basis. The letter includes the offer details such as pay rate, job description, schedule, and benefits, and it also provides the space for the potential employee to accept the position.
Sample
Download: PDF, Word (.docx), OpenDocument
AT-WILL EMPLOYMENT OFFER LETTER
Date: [DATE]
RE: OFFER OF AT-WILL EMPLOYMENT
Dear [CANDIDATE NAME],
We are writing you to offer at-will employment and to join our organization under the following terms:
Title: [POSITION]
Start Date (est.): [START DATE]
Pay: $[AMOUNT] ☐ hourly ($/hr) ☐ yearly (salary)
Type: ☐ Full-Time ☐ Part-Time (If part-time, how many hours? [HOURS])
Benefits: [ADD BENEFITS]
Time-Off: [ADD VACATION/PERSONAL DAYS]
Location: [ADDRESS]
This letter represents a ☐ binding ☐ non-binding offer and is valid for [#] days. Thank you for considering us as a possibility for employment.
Sincerely,
_________________________
[SENDER NAME]
[SENDER TITLE]
At-Will Defined
At-will employment means the employer and employee have the right to end the working relationship for any or no reason, and at any time. This arrangement is presumed in all U.S. states (with exception to Montana) as it gives employers and employees freedom and flexibility. However, an at-will employee can't be fired for illegal reasons, such as discrimination or retaliation.
Related Forms (1)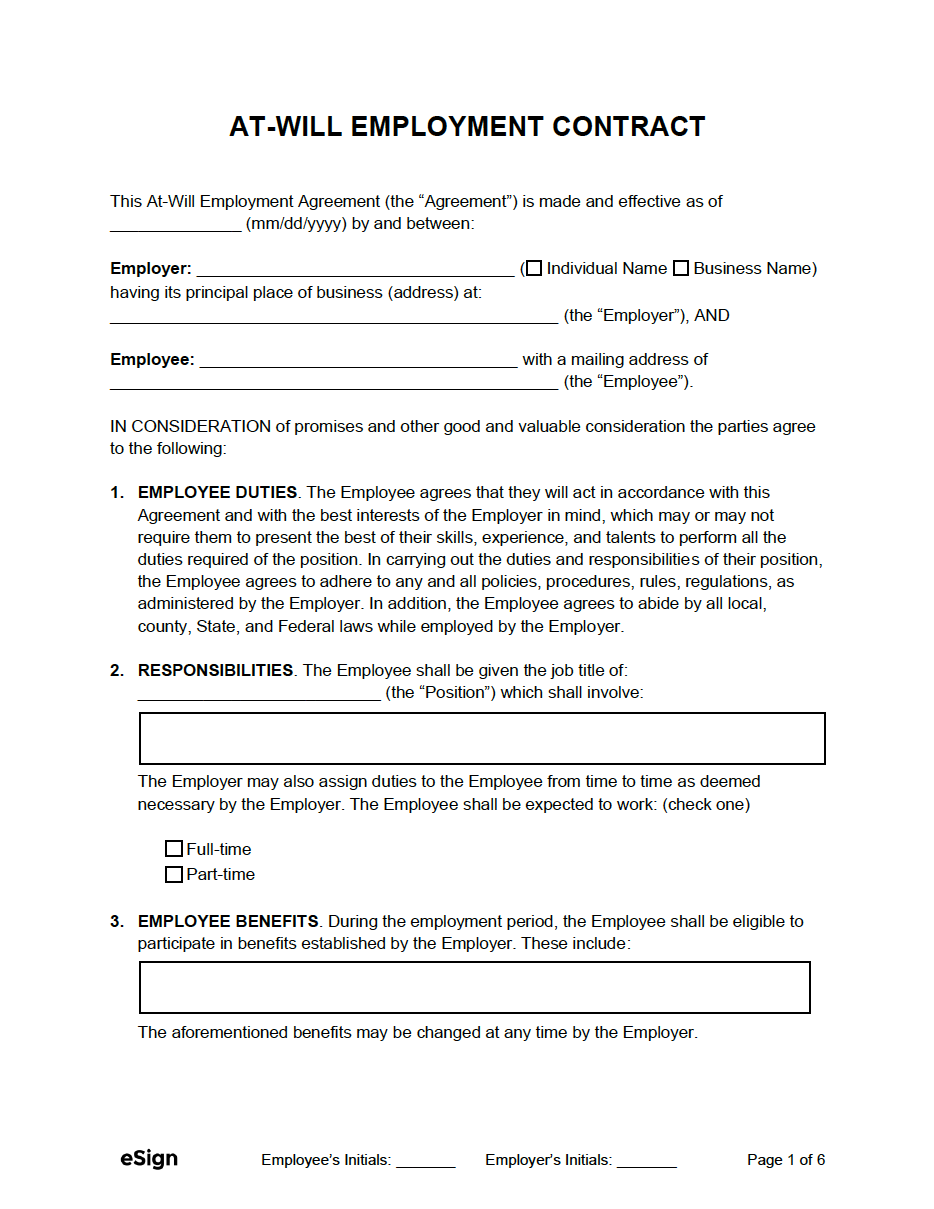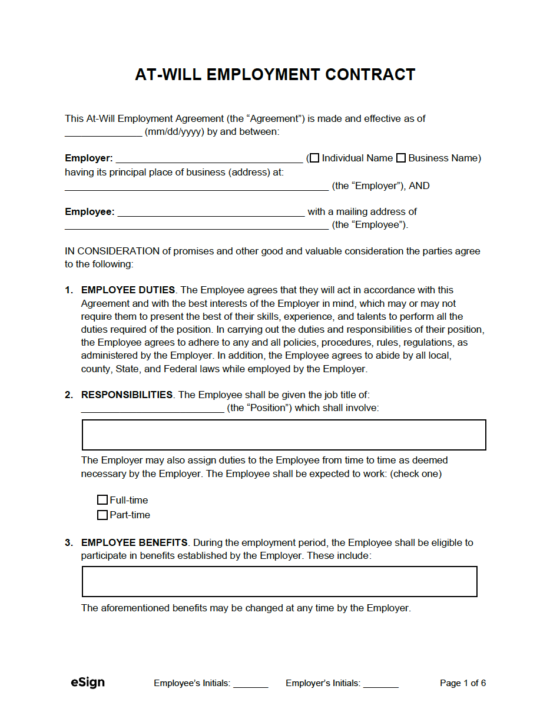 At-Will Employment Contract – The formal employment contract between the two parties that initiates the working relationship.
Download: PDF, Word (.docx), OpenDocument