A Georgia real estate power of attorney allows a person (the "principal") to appoint a representative (the "agent") to handle the purchase, sale, management, or refinancing of a piece of real estate on their behalf. The agent will be able to sign documents, withdraw and dispense funds, and act as a consultant to review and negotiate a purchase and sale agreement prior to closing. If the agent is appointed to be the manager of the principal's property, they will be able to hire sub-contractors to maintain the premises, and lease out rental units and collecting rent.
Statute – § 10-6B-43
Signing Requirements (§ 10-6B-5) – One (1) Witness and Notary Public
---
Related Forms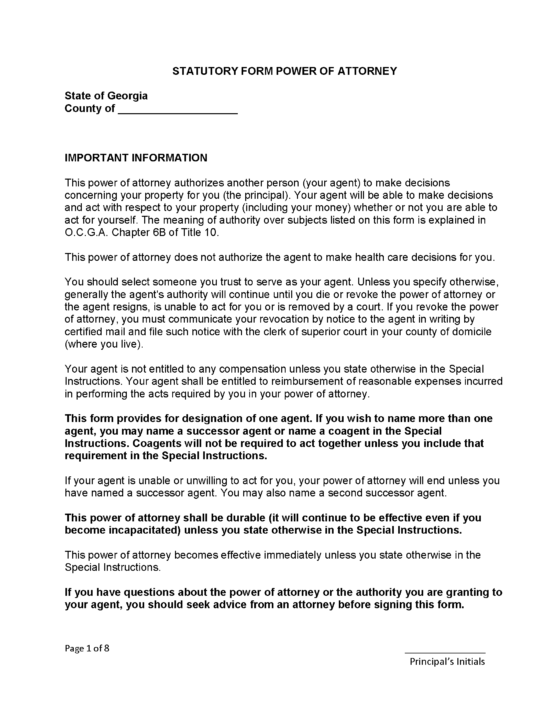 Georgia General Power of Attorney – Can be used to grant an agent the authority to handle the principal's real estate, personal property, business affairs, and finances.
Download: PDF