An Iowa real estate power of attorney grants an agent the authority to represent another person (the "principal") in making real estate decisions. The representative will often be a certified professional such as a real estate or financial agent. However, the document can be used to appoint any person to perform real estate acts for the principal in their absence. Under the agreement, the agent will be given the power to sell, purchase, manage, or refinance property on the principal's behalf. Unless otherwise indicated by the principal, the power of attorney is durable, which means that it remains effective if the principal loses their capacity to communicate.
Statute – § 633B.204
Signing Requirements (§ 633B.105) – Notary Public
---
Related Forms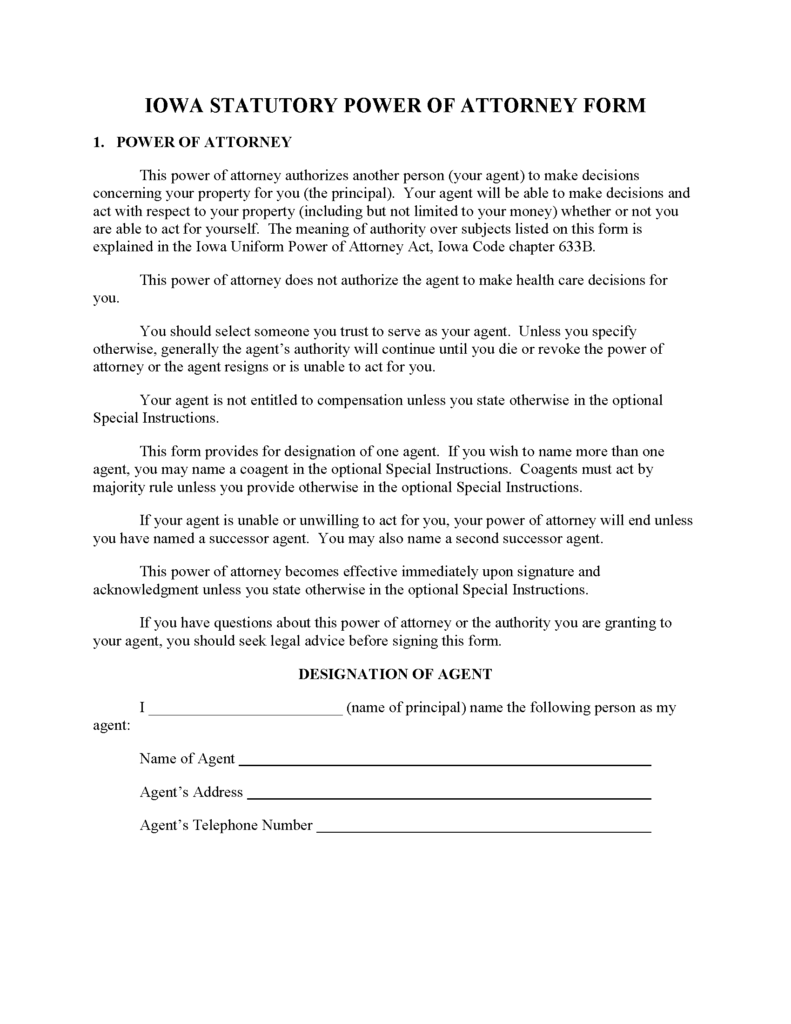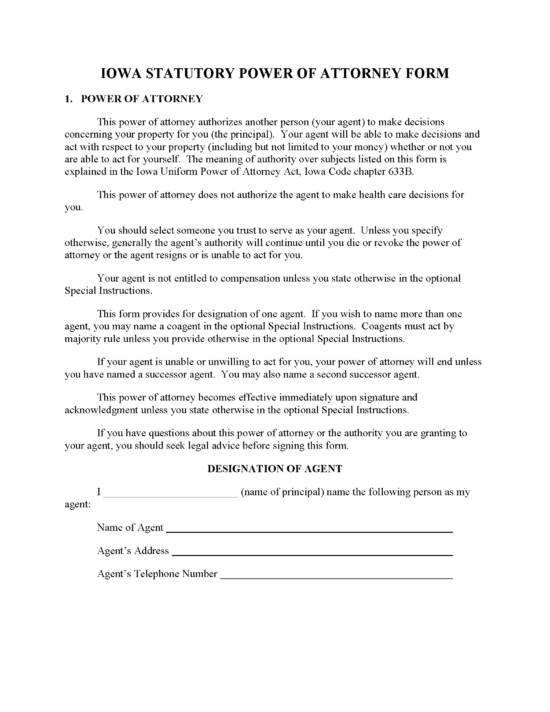 Iowa General Power of Attorney – Appoints an agent who can manage the principal's finances, investments, and business interests, in addition to their real estate.
Download: PDF