An Illinois real estate power of attorney form is executed by an individual (the "principal") to grant a representative (the "agent") the authority to make real estate transactions and decisions. This particular form requires the principal to enter a description of the property concerned and its address. Therefore, the agent will only be able to purchase, sell, manage, or refinance the real estate specified in the power of attorney. Once the power of attorney has been executed, it becomes effective until its termination date or revocation. Unless otherwise indicated by the principal, the agreement will remain effective in the event of the principal's incapacity.
Signing Requirements (755 ILCS 45/3-3(b)) – One (1) Witness and Notary Public
---
Related Forms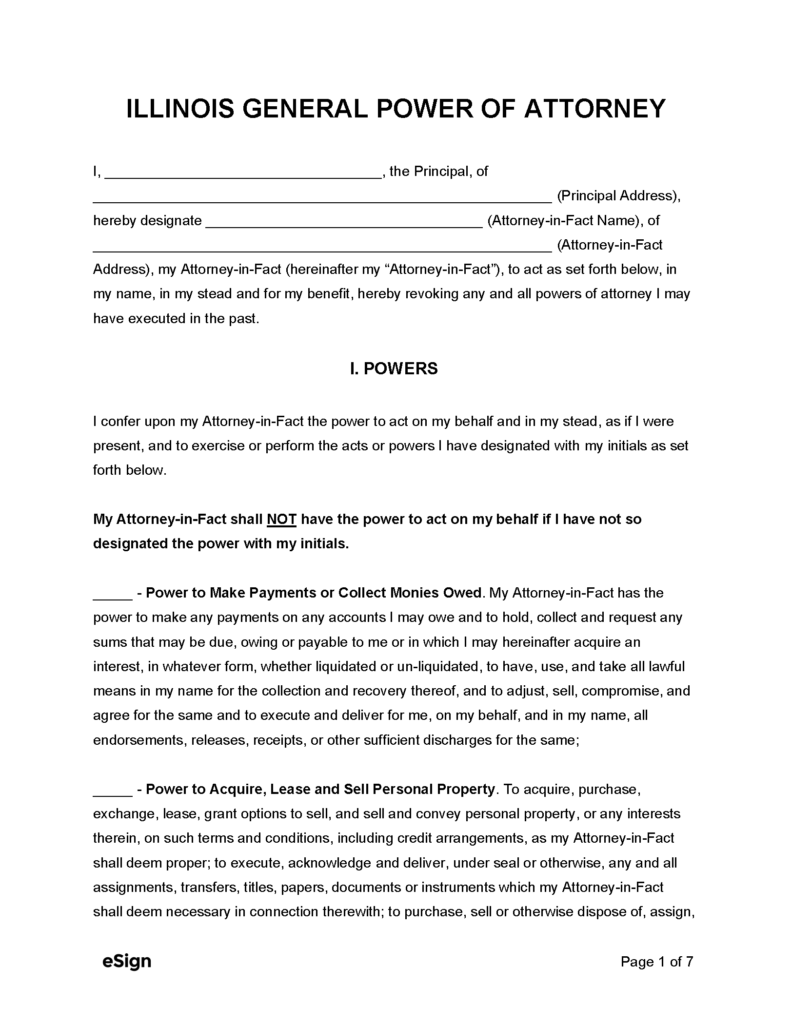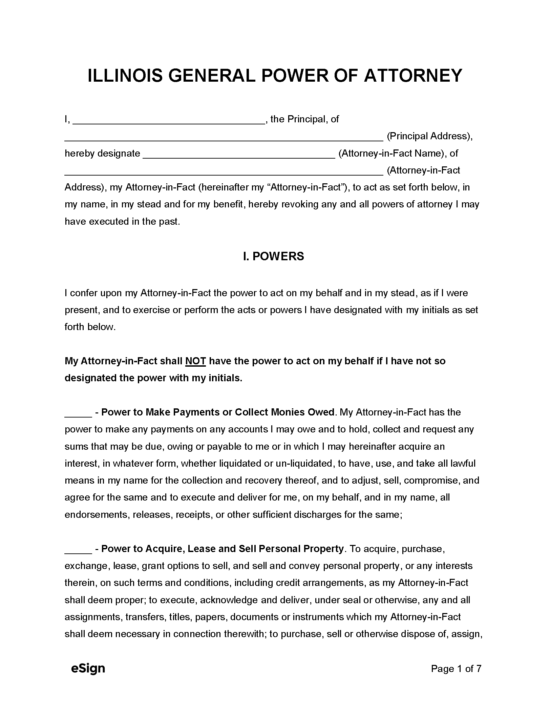 Illinois General Power of Attorney – This form gives the agent the general authority to make decisions regarding the principal's real estate, finances, and business.
Download: PDF