An Indiana real estate power of attorney appoints a representative who will be granted the power to complete and negotiate real estate transactions on behalf of another party (the "principal"). The principal can elect the representative, referred to as the "agent" or "attorney-in-fact," to execute, amend, and deliver documents for the principal, as well as withdraw and disperse funds. Alternatively, the principal can use the form to authorize an agent to manage their property or refinance their mortgages.
If the agent is assigned as a property manager, they will be able to hire and pay subcontractors, negotiate and collect rent, and maintain the principal's property and its tenants. Once the power of attorney is signed, it remains effective until the principal revokes it or it automatically expires under the document's terms.
Statute – § 30-5-5-2
Signing Requirements (§§ 30-5-4-1, 32-21-1-14) – Notary public or two (2) witnesses; notarization is required if the attorney-in-fact will be recording documents on the principal's behalf.
---
Related Forms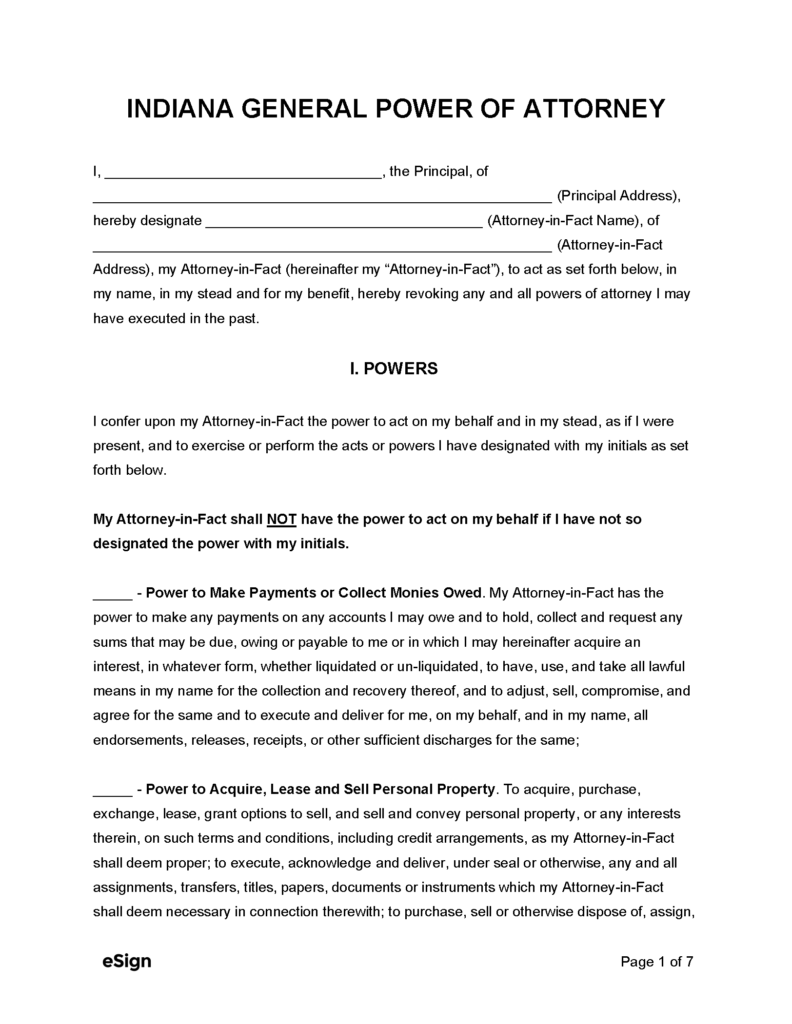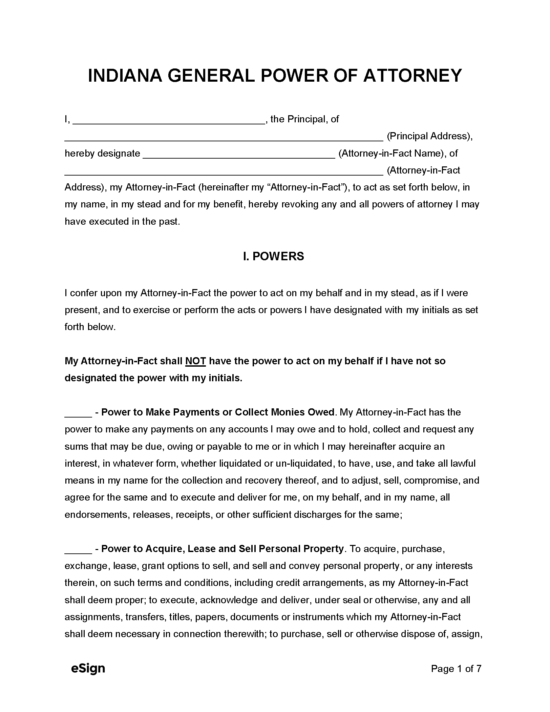 Indiana General Power of Attorney – Allows the principal to authorize an agent to manage the principal's financial interests, business operations, and personal property, in addition to real estate matters.
Download: PDF