A Louisiana real estate power of attorney is a legal document used to authorize an appointed agent to handle real property transactions for another person (the "principal"). The principal has the option to grant their agent the power to purchase, sell, manage, or refinance a particular property. They also can choose what type of event will cause this power of attorney to terminate: either by a certain date, upon the principal's incapacity, or upon their death or a signed revocation form. The agent is not authorized to act on the principal's behalf in any other manner except as explicitly set forth in the real estate power of attorney.
Signing Requirements (CC 2993) – Not mentioned in state statutes; notary public or witness acknowledgment is recommended.
---
Related Forms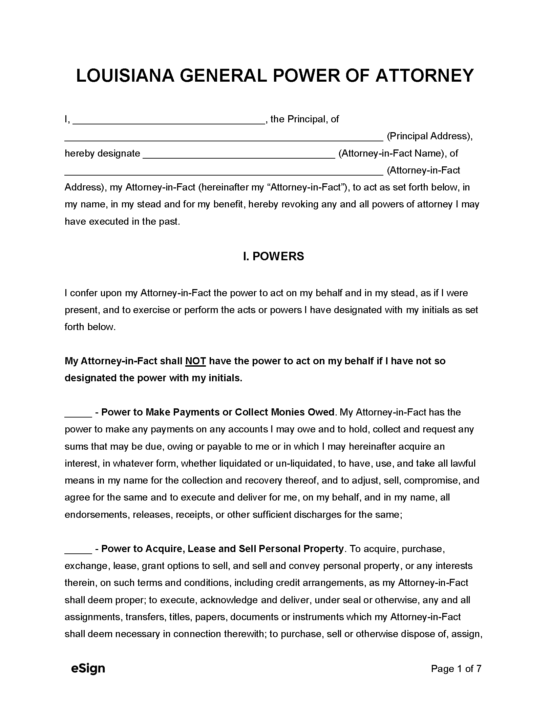 Louisiana General Power of Attorney – Grant's an appointed agent general authority with respect to a number of affairs related to the principal's estate.
Download: PDF