---
Updated on September 28th, 2022

A Massachusetts real estate power of attorney is a form that assigns specific authority to an agent by the principal with respect to real property management. This document enables the principal to select what duties they wish their agent to carry out. This could involve purchasing, selling, refinancing, or managing a particular piece of property, or all the above.

A real estate power of attorney is a type of limited power of attorney; the agent does not have the authority to act on the principal's behalf in any affairs not mentioned in the document. The powers of the agent are typically revoked automatically upon a certain date set forth in the document. However, the principal has the option to establish a different revocation date by inscribing their initials next to one of the other term options under Article 3 of the form.

Signing Requirements (183 § 32, 30, 39) – One (1) Witness; notary acknowledgment is required for the agent's authorization to record documents.
---
Related Forms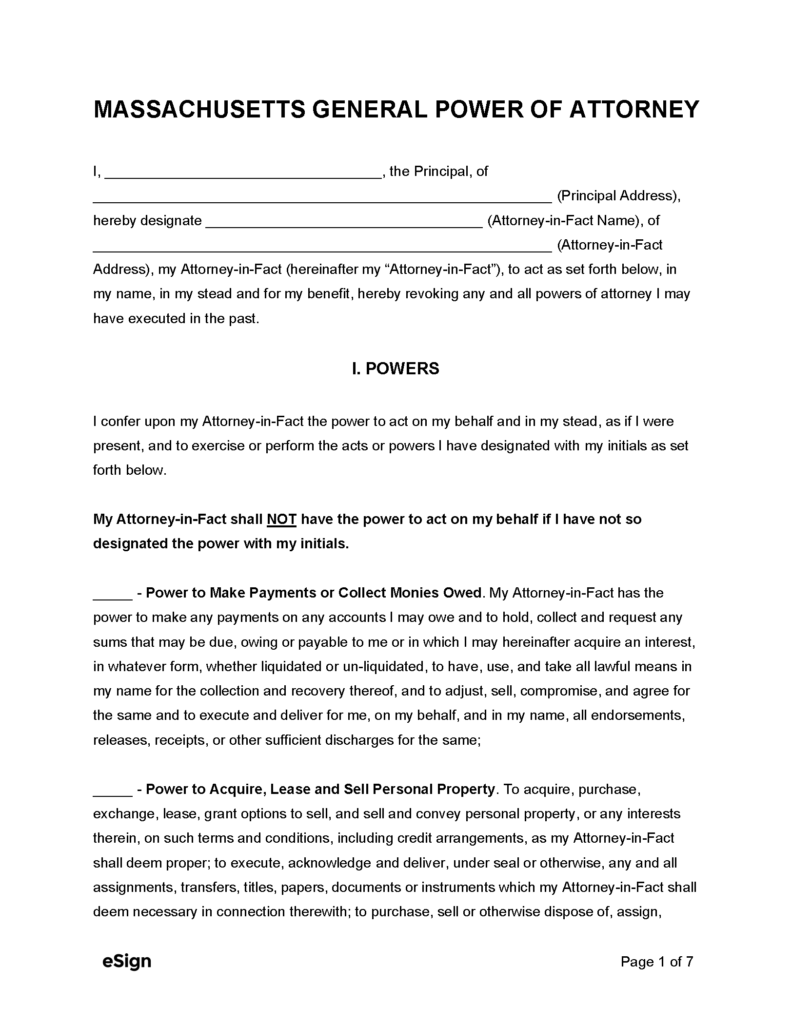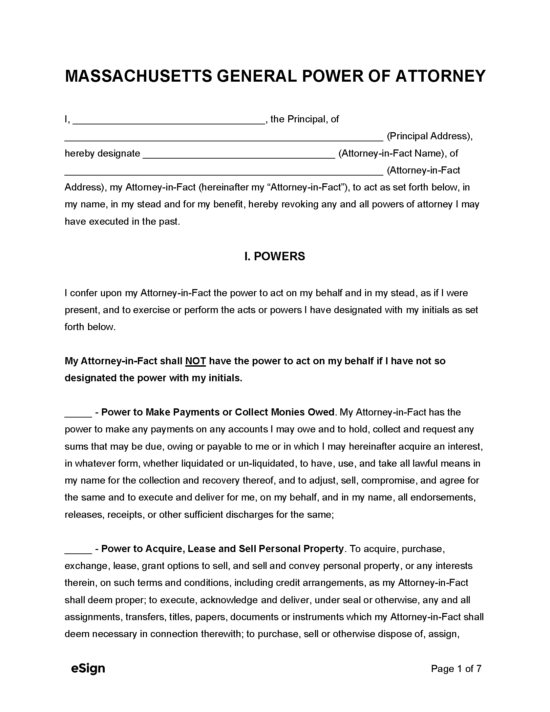 Massachusetts General Power of Attorney – A non-durable power of attorney that grants an agent the power to perform a number of financial assignments for the principal.
Download: PDF