A New Mexico real estate power of attorney is a legal document that grants an agent (or "attorney-in-fact") the authority to conduct real estate transactions on behalf of another person (the "principal"). Agents may be responsible for collecting rent payments, negotiating leases, conducting repairs, evicting tenants, and other property management duties. In other cases, an agent may be needed for a one-time task only, such as attending a closing date for the principal when he/she is unable to do so.
The principal must consider whether they want the power of attorney to be durable or non-durable. If established as durable, the agent's powers will not terminate if the principal becomes incapacitated (i.e., cannot manage their own affairs).
Statute – § 45-5B-204
Signing Requirements (§§ 47-1-7, 45-5B-105) – Notary Public
---
Related Forms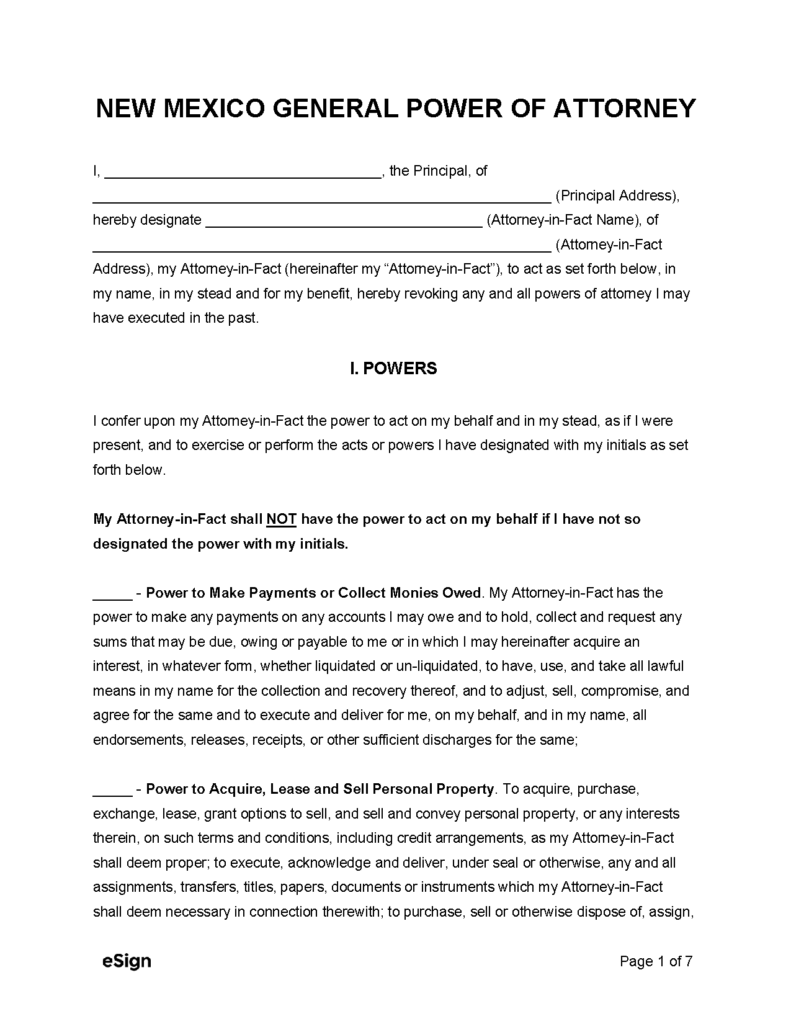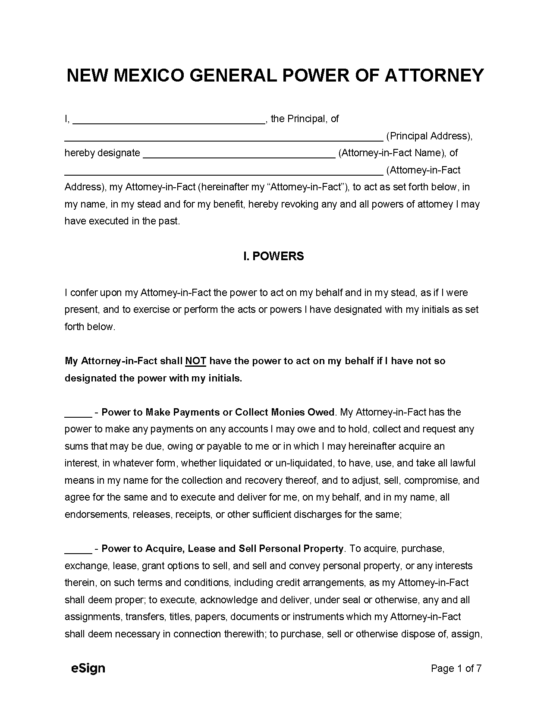 New Mexico General Power of Attorney – A non-durable power of attorney that allows the agent to manage the principal's financial affairs.
Download: PDF