An Ohio real estate power of attorney is a form that authorizes an agent, or "attorney-in-fact," to conduct real estate transactions for a principal (the person granting power). The agent's role is to make decisions and perform actions that would typically require the principal's presence, such as attending a closing date, obtaining financing, or negotiating with buyers and sellers. This document has the advantage of being constructed as either a durable or non-durable power of attorney.
If the power of attorney is used to convey, mortgage, or lease an interest in real estate, the principal must record the document with the recorder's office in the county where the property is situated (§ 1337.04). Individuals can find their local recorder's office by utilizing the list on this webpage.
Statute – § 1337.45
Signing Requirements ( §§ 1337.25, 1337.04) – Notary Public
---
Related Forms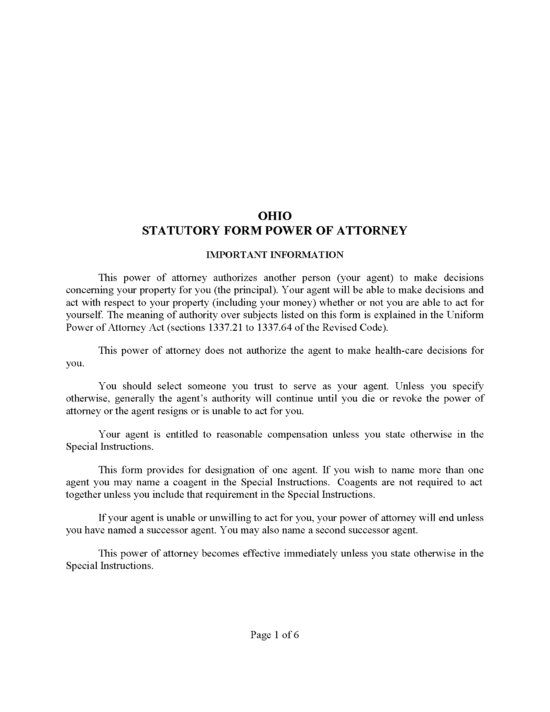 Ohio General Power of Attorney – Gives an agent permission to manage the principal's real estate transactions as well as all other aspects of their financial affairs.
Download: PDF