A Wyoming real estate power of attorney is a document that lets a representative (the "agent") who is nominated by another person (the "principal") conduct certain acts regarding real estate on the principal's behalf. These acts often include purchasing or selling property, handling issues with tenants, overseeing repairs, managing rental agreements, and any other duties the principal requires. The document is considered durable unless otherwise stated, meaning that it will remain in effect should the principal become incapacitated. The power of attorney must also be acknowledged by a notary public in order to be legal.
Statute – § 3-9-204
Signing Requirements (§ 3-9-105) – Notary Public
---
Related Forms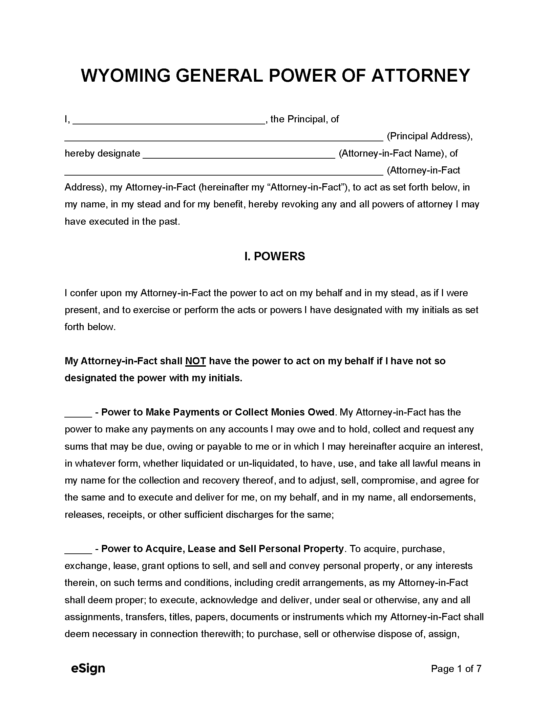 Wyoming General Power of Attorney – Allows the principal to grant the agent the ability to manage all of their financial affairs, including real estate.
Download: PDF