A Georgia rent-to-own agreement is a residential lease that gives the tenant the option to purchase the property from the landlord before the rental term expires. The contract, which is also known as a "lease option" agreement, states the monthly rate for rent and the term of the lease, as well as the conditions for the purchase and sale of the property. Although the document sets forth the purchase price, the tenant is not required to buy the property if they are unable to or change their mind. A portion of their rent will often go towards a down payment on the eventual purchase of the property. If the tenant doesn't buy the residence before the lease expires, they will lose any contributions that they made towards the purchase.
Rental Laws – Title 44, Chapter 7 (Landlord and Tenant)
Purchase Agreement Laws – Title 44, Chapter 5, Article 2 (Conveyances)
Related Forms
Disclosures
Lead-Based Paint Disclosure Form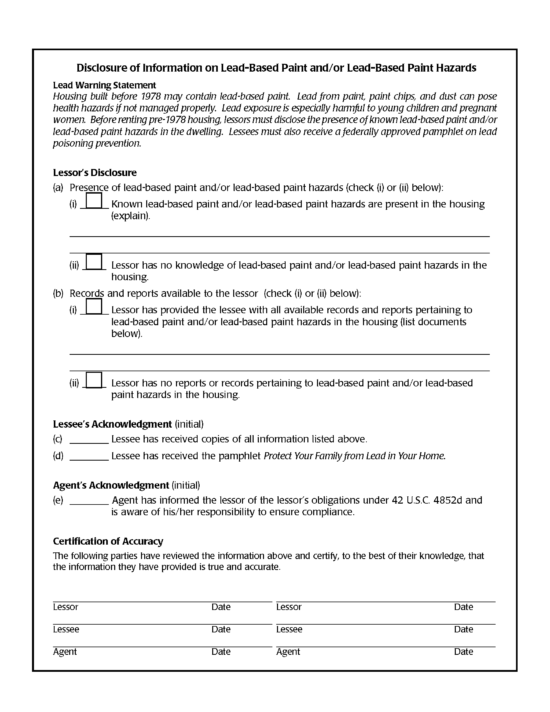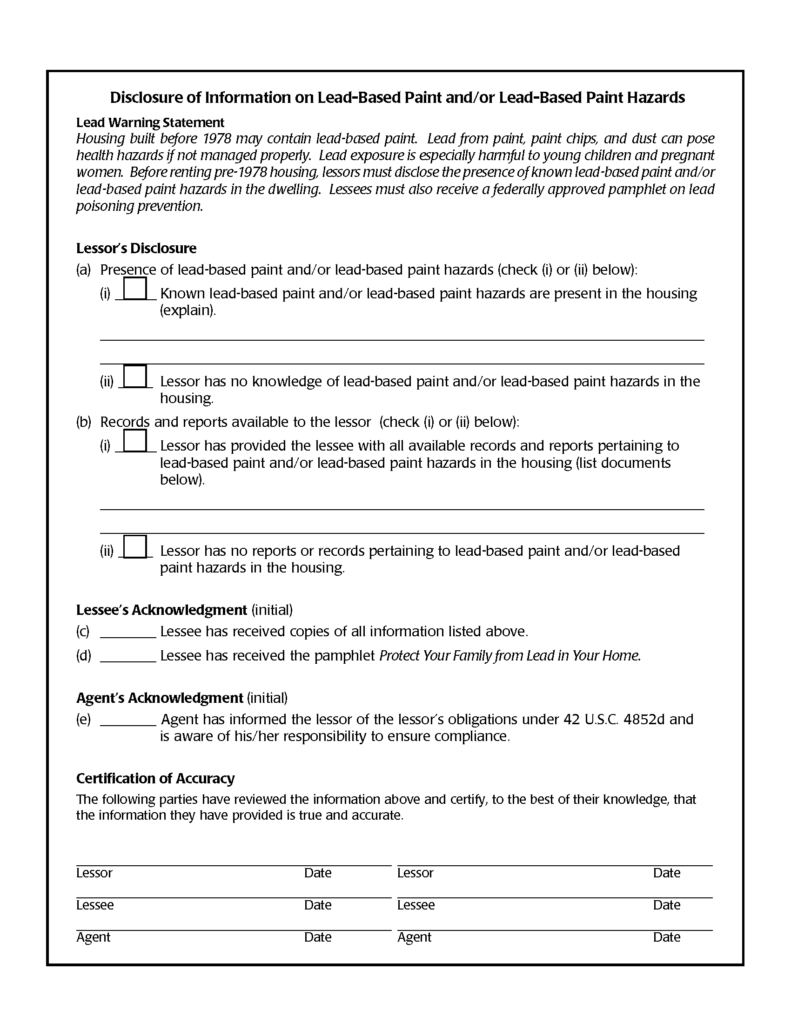 – This lead-based paint disclosure must be provided to all tenants if the rental unit was constructed before 1978.
Download: Adobe PDF
---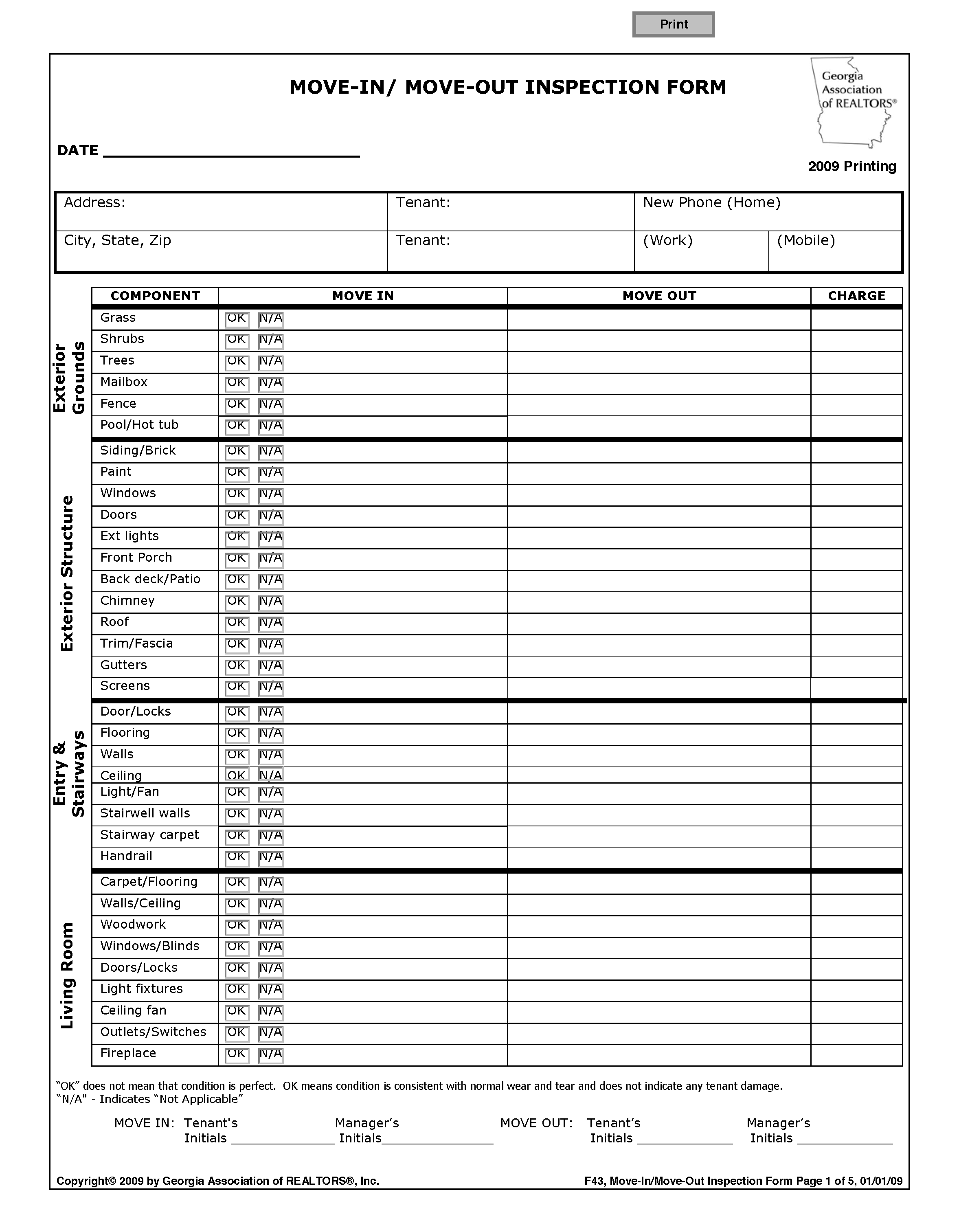 Move-in/Move-out Condition Checklist (§ 44-7-33) – A comprehensive list of damages in the rental unit must be provided to new tenants before a landlord can accept a security deposit.
Download: Adobe PDF
---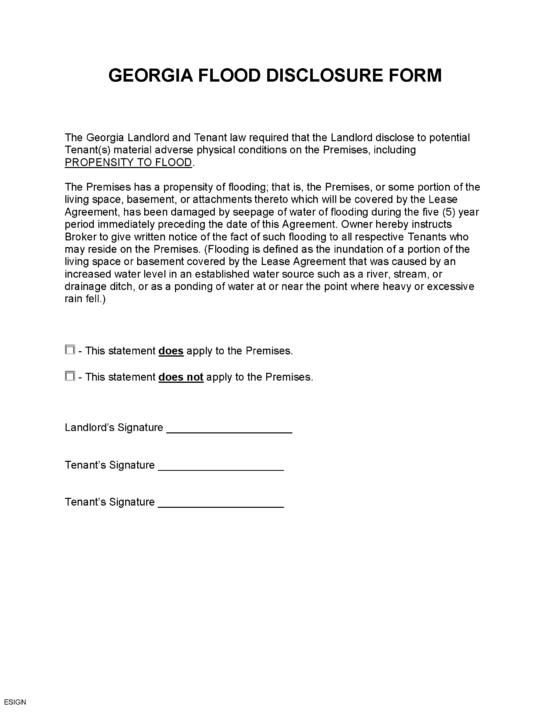 Flood Disclosure (§ 44-7-20) – If the rental unit has flooded three (3) or more times in the previous five (5) years, then new tenants must be notified in writing.
Download: Adobe PDF
---
Identification (§ 44-7-3) – The names and addresses of any property manager, landlord, or any person authorized to receive demands and notices must be provided to all tenants.
---
Security Deposit Bank Account (§ 44-7-31) – If the landlord collects a security deposit, that money must be placed in an escrow account and the location of that account must be communicated to the tenant.
---