A Maine rent-to-own agreement is a rental contract that has a two-pronged effect: it allows a tenant to lease real property from an owner, and it gives them the option to purchase said property as long as certain stipulations are met. This method of purchasing a home is beneficial to individuals who might not have an adequate credit score to secure a mortgage or don't have enough in their savings to make a down payment. The tenant can use the lease period to get their finances in order, inspect the premises, and ensure this is the property they wish to buy. The tenant must decide whether or not they will purchase the property after the lease expires.
Rental Laws – Title 14, Chapter 710 (Rental Property)
Purchase Agreement Laws – Title 33, Chapter 7 (Conveyance of Real Estate)
---
Disclosures (6)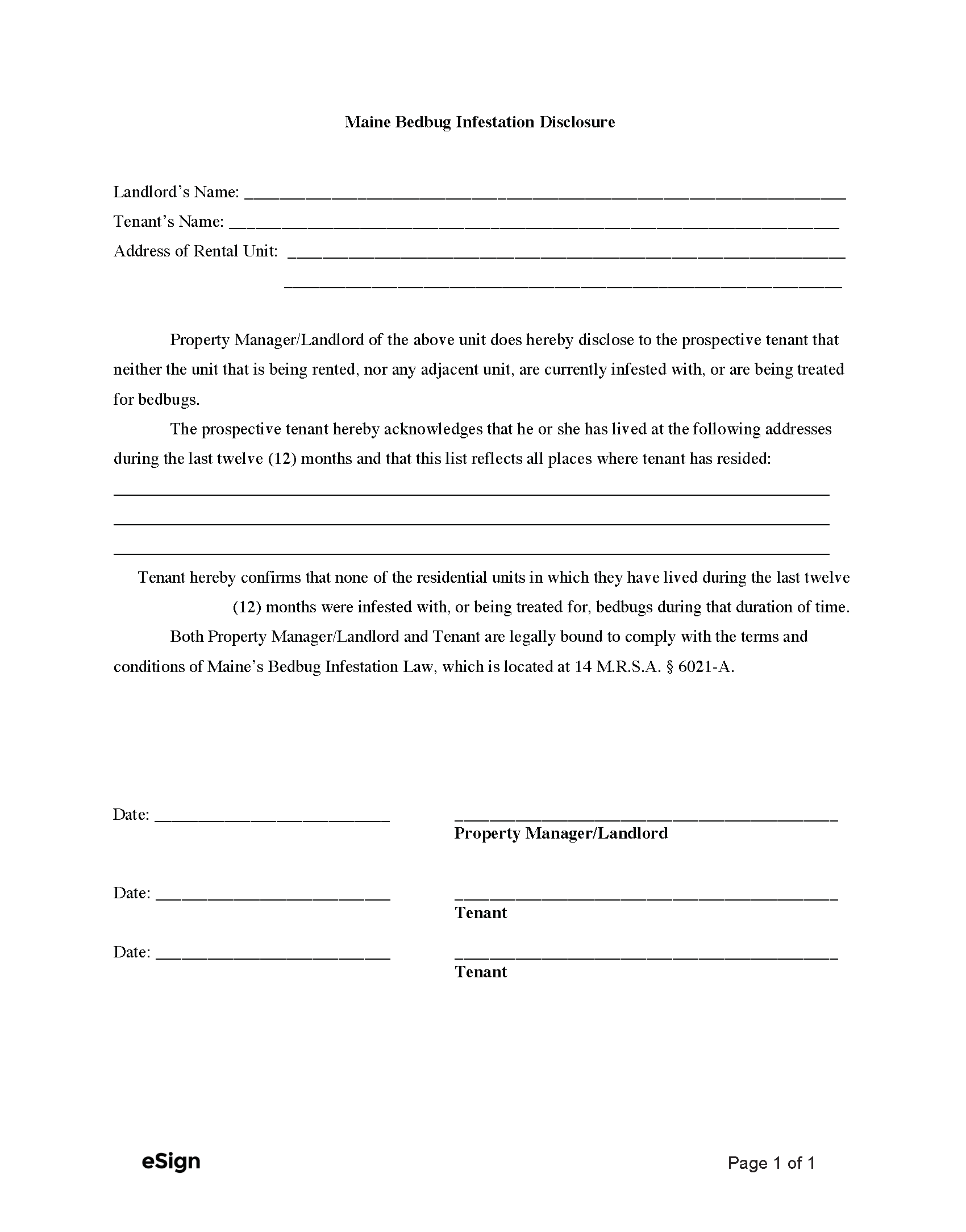 Bedbugs (§ 6021-A(2)(D)) – Ongoing or recent bedbug infestations must be reported to new tenants.
Download: PDF
Energy Efficiency Disclosure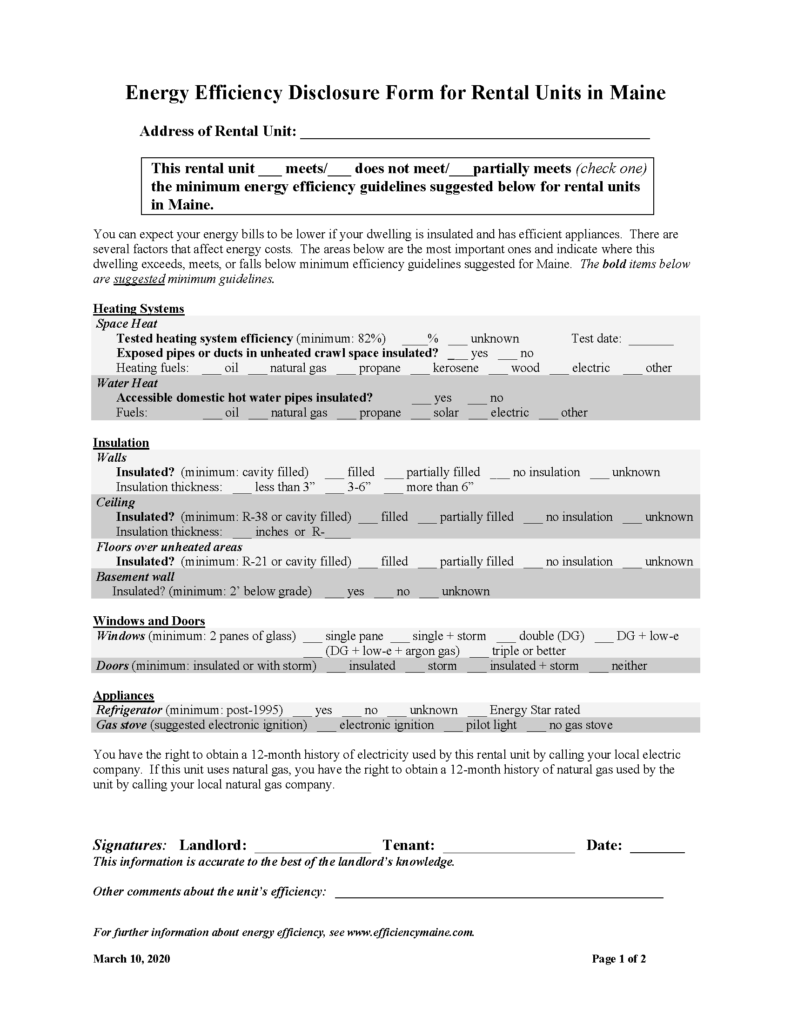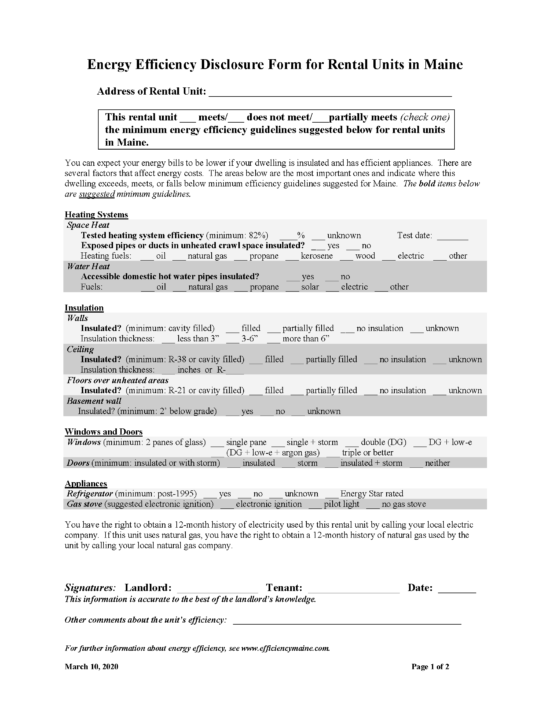 (§ 6030-C(1)) – Landlords must give this disclosure to tenants who will be sharing or paying all of the utility bills to give them information on the energy efficiency of the rental unit and any included fixtures.
Download: PDF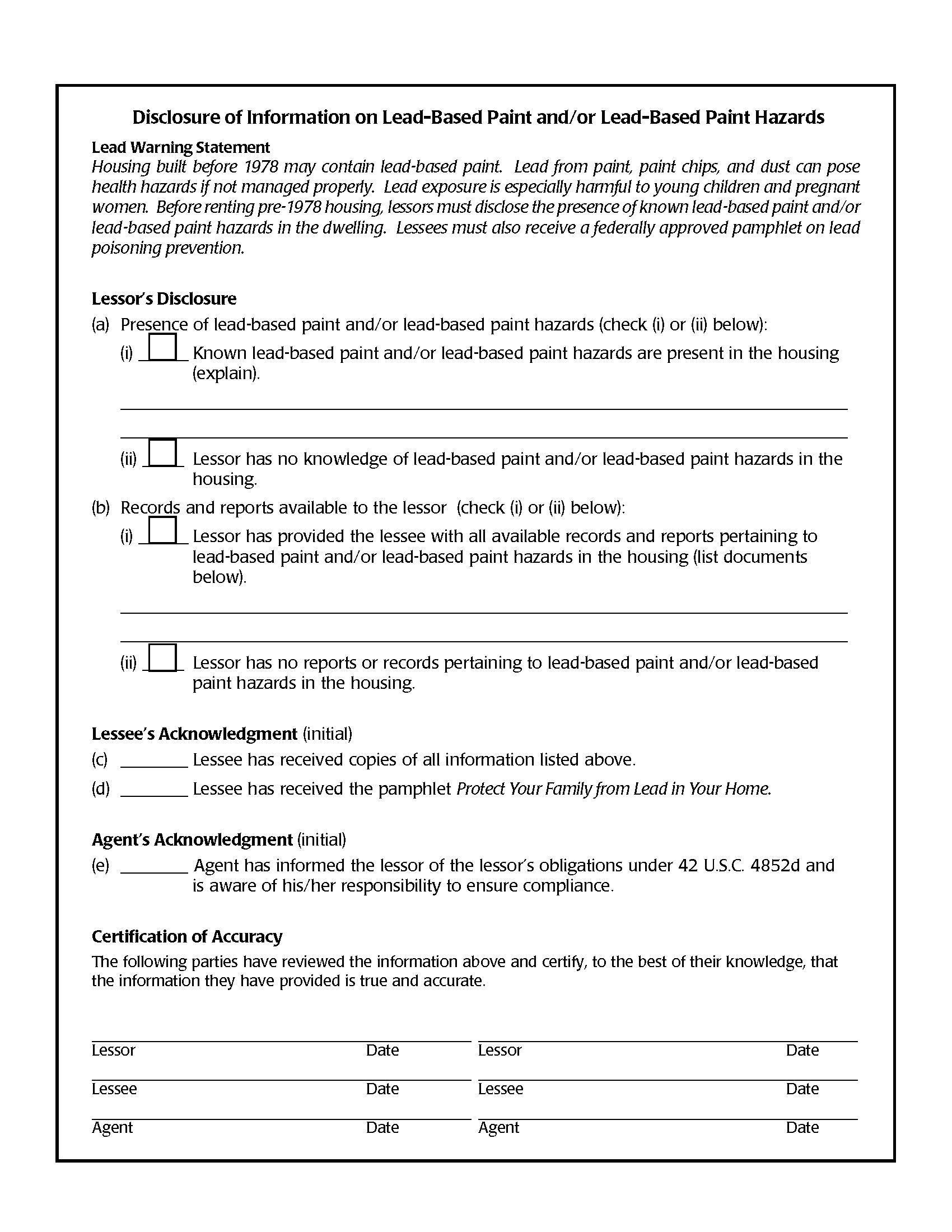 Lead-Based Paint Disclosure – Properties built prior to 1978 require disclosures regarding the presence of lead-based paint and the associated risks to tenants/buyers.
Download: PDF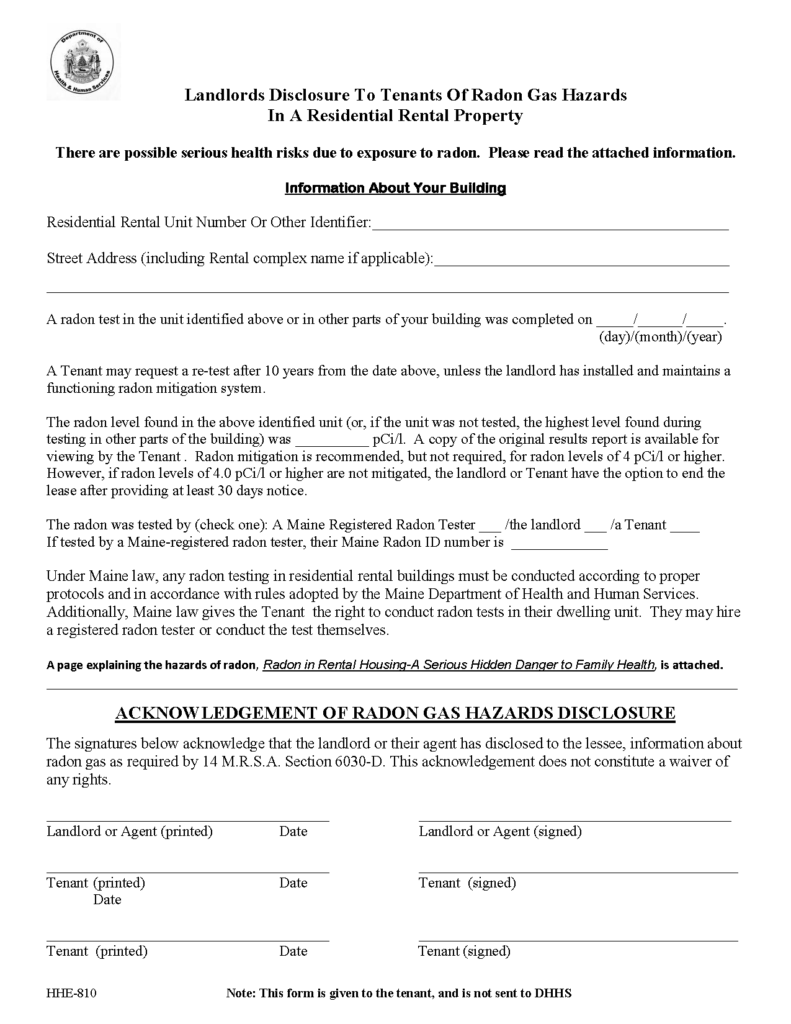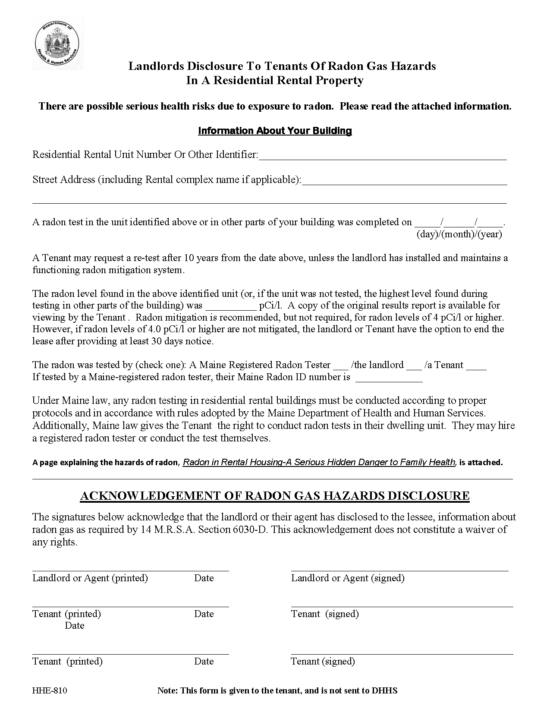 Radon Disclosure Form (§ 6030-D(2)) – Rental properties must be tested for radon, with this disclosure form completed by the landlord and given to its occupants.
Download: PDF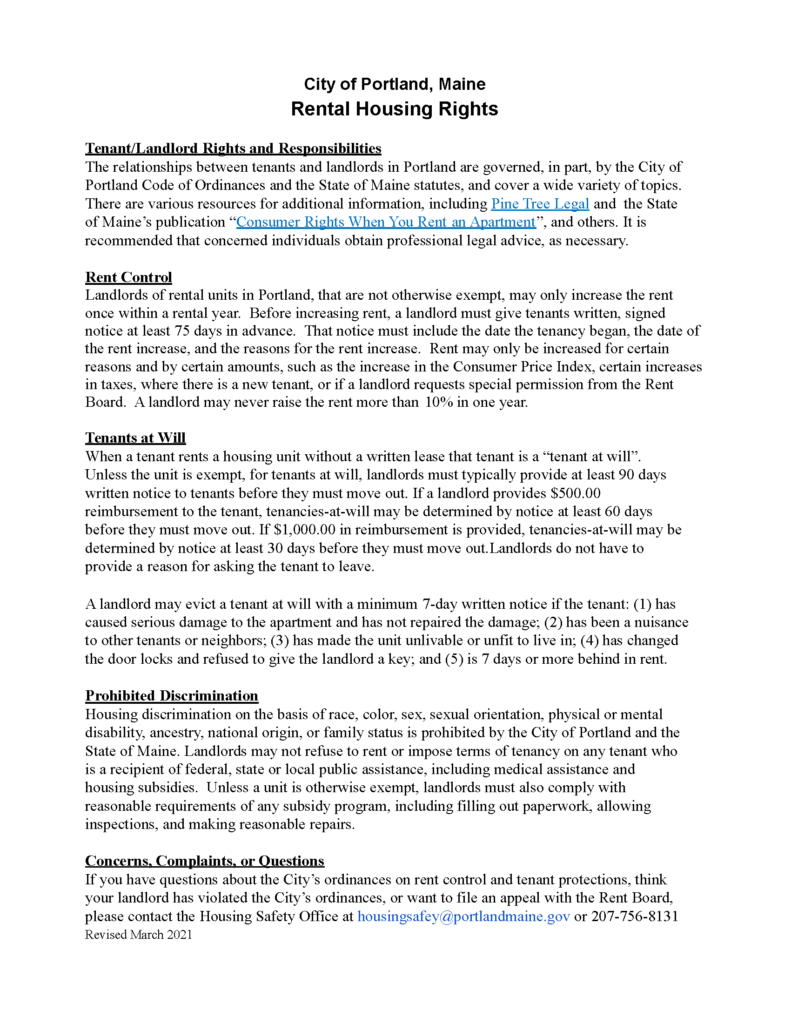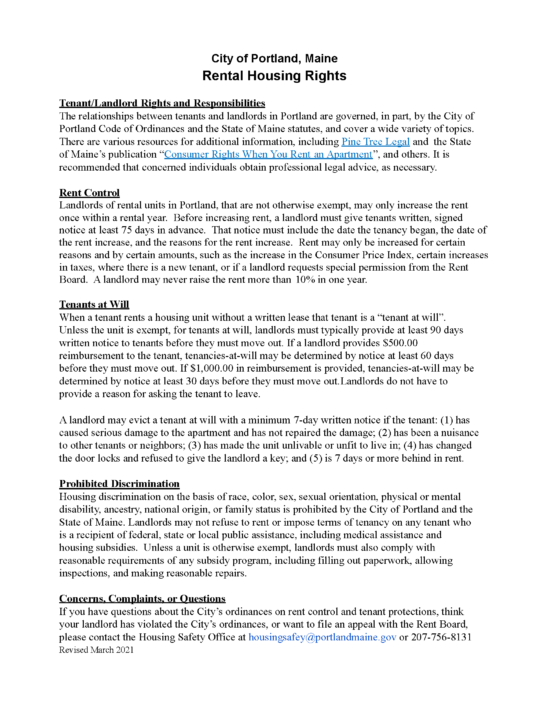 Rental Housing Rights Disclosure Form (City of Portland ONLY) – Tenants in Portland must be given this document that informs them of their rights and the responsibilities of the landlord.
Download: PDF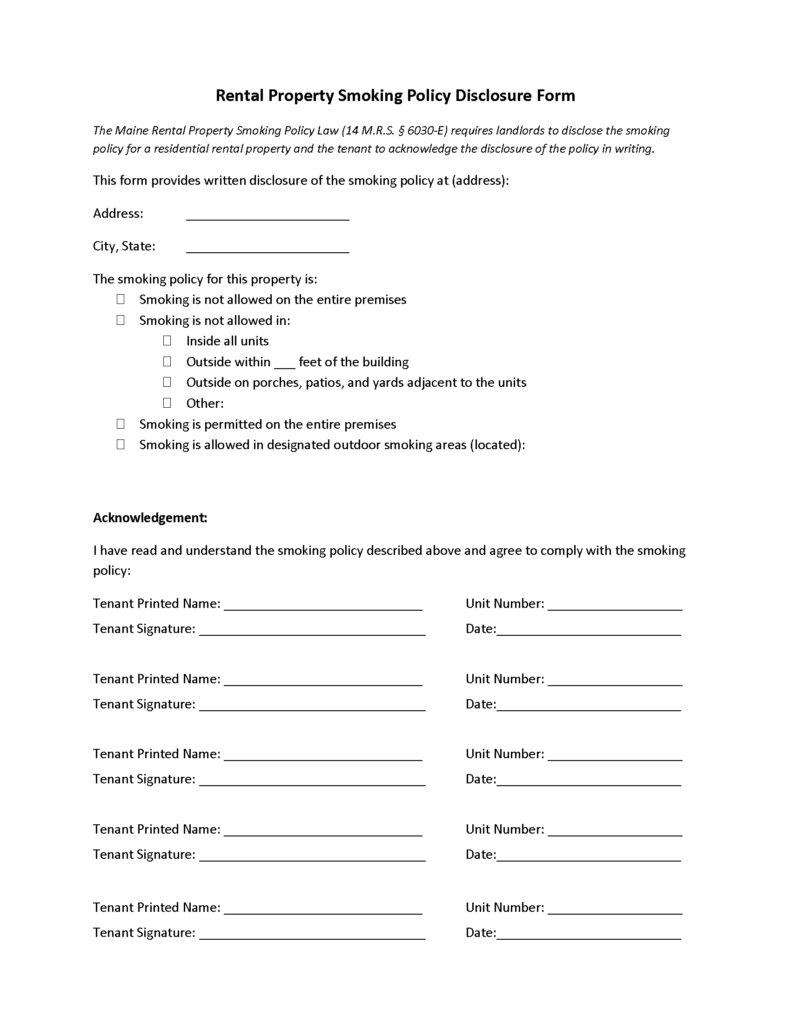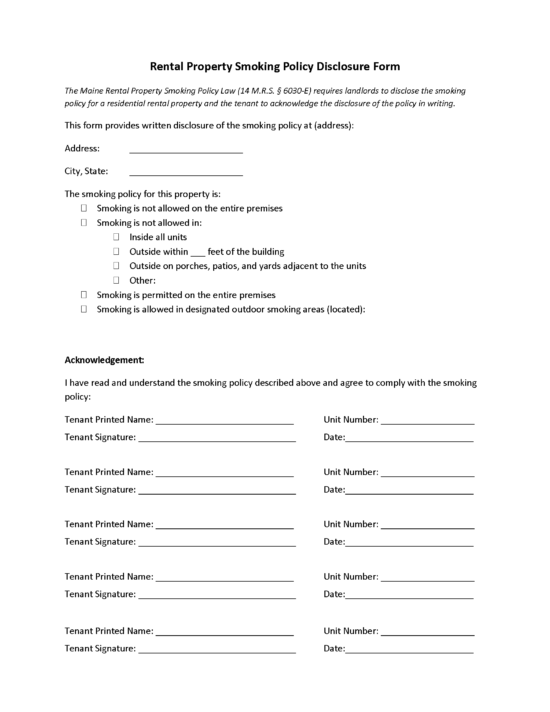 Smoking Policy Disclosure (§ 6030-E(3)) – Landlords are required to give a written copy of their smoking policy to tenants.
Download: PDF
---
Related Forms