---
Updated on January 23rd, 2023

The Maine residential purchase and sale agreement is used to outline and finalize a transaction between the buyer and seller of residential property. It contains information such as the pricing, financing, buying conditions, and rights and responsibilities of both parties. The seller can use the form to state other information beneficial to the buyer, such as additional property included in the sale, fees, and other conditions.

Prior to the sale, sellers must furnish buyers with a property disclosure statement that relays the property's water, heating, and waste disposal systems, including any contamination or defects. The real estate transfer is deemed final once the form is completed and signed by the buyer and seller, or the seller's agents.
Realtor Version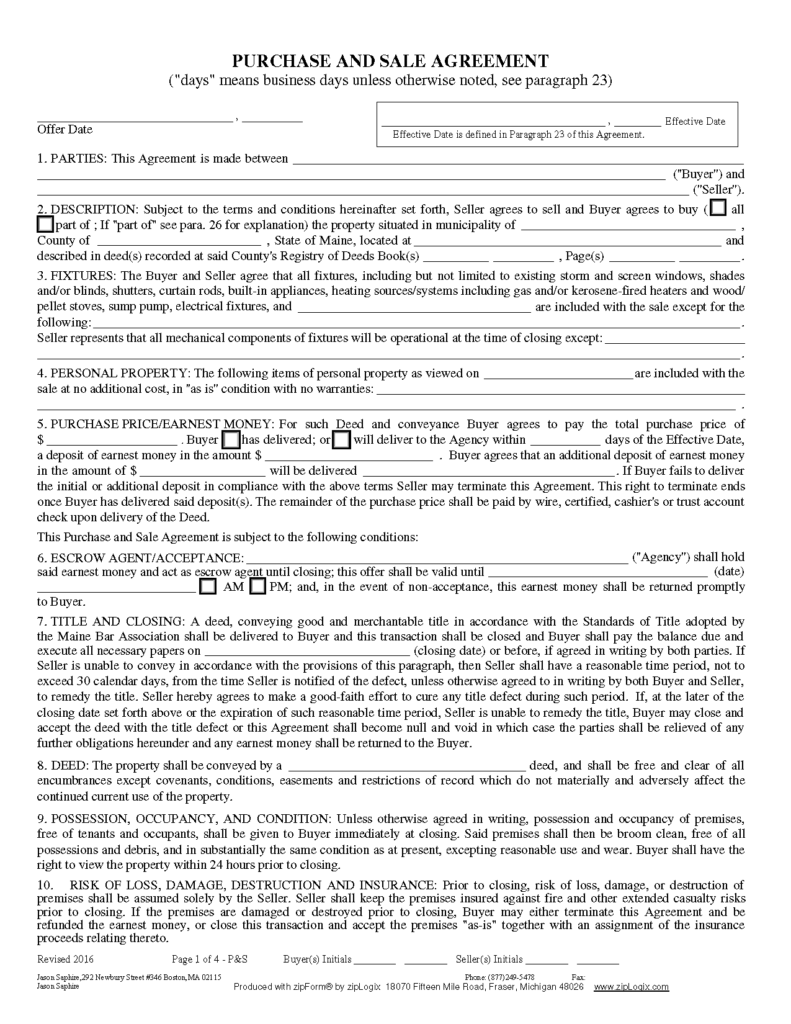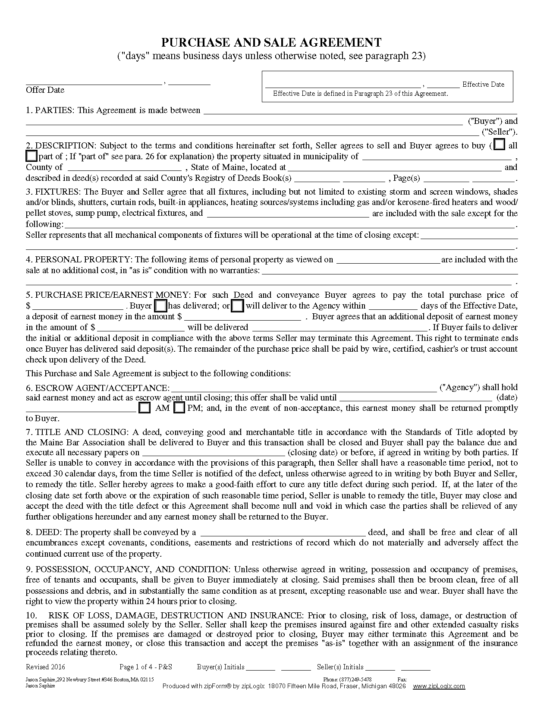 Maine Purchase and Sale Agreement – For use by members of the Maine Association of Realtors for carrying out real estate transactions.
Download: PDF
---
Required Disclosures (2)
All individuals selling real estate property in the US are required to provide this documentation briefing potential buyers on the risks associated with lead-based paint, and how to manage it if it is found in their dwelling.
Download: PDF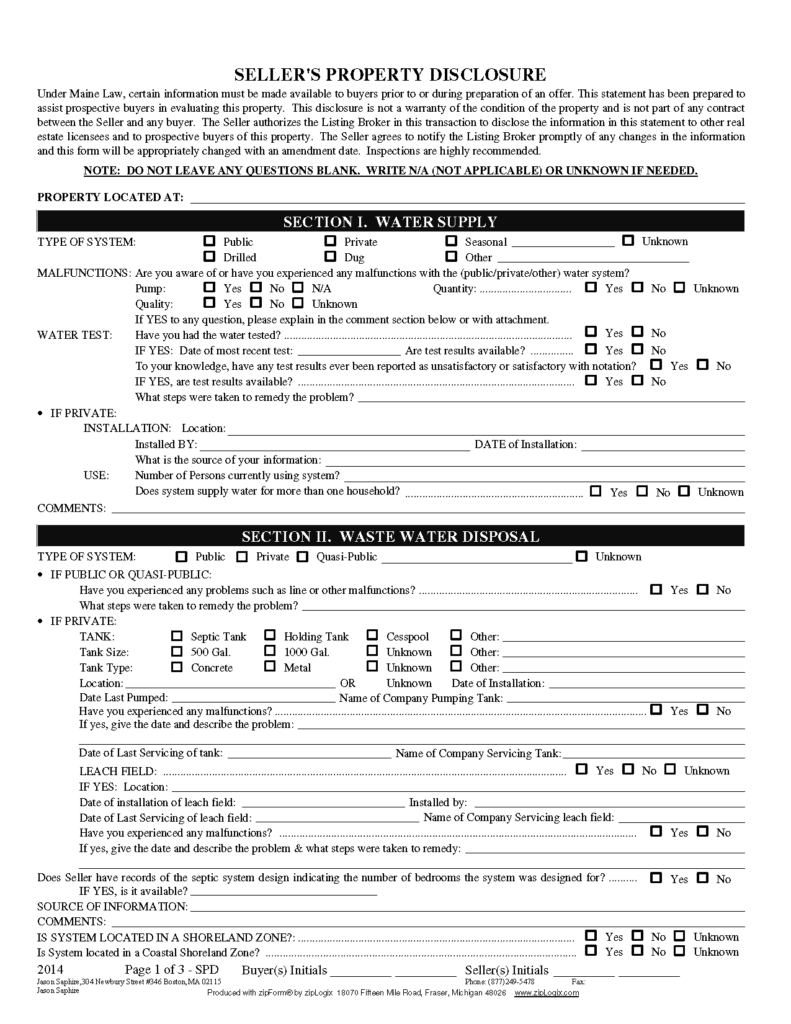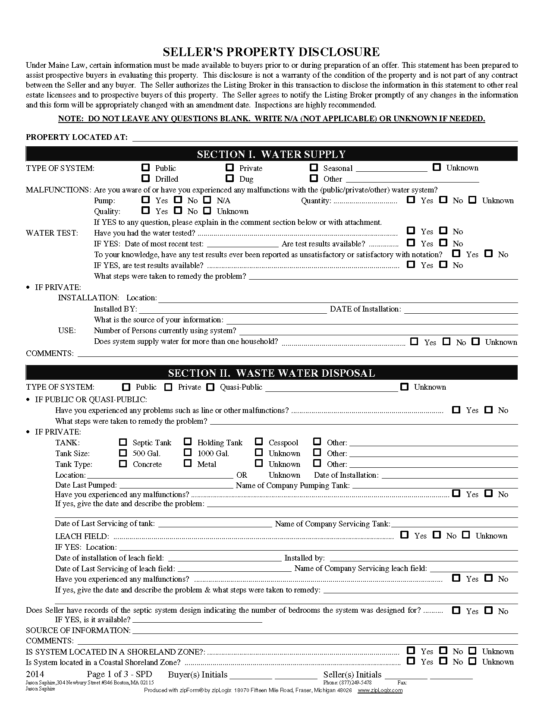 Property Disclosure Statement (§ 173)
Purchasers of real estate property must receive this property disclosure statement that conveys the seller's knowledge of the property's water supply system, insulation and heating system, waste disposal system, contamination (from toxic paint, methamphetamines, asbestos, radon, underground oil storage tanks, or other sources), defects, and access points.
Download: PDF