---
Updated on February 3rd, 2023

The Wisconsin residential purchase and sale agreement is a contract that is used for residential real estate transactions between a buyer and a seller. Both parties may propose and negotiate terms and conditions until they have reached an agreement. The terms of the agreement will include the purchase price, closing cost, and closing date.

Conditions for the transactions can be made for both parties; for example, the buyer may be required to obtain insurance and financing, and the seller may be required to allow a professional inspection of the property before the transaction can be completed. The document will also need to include basic information such as the names and addresses of the buyer and seller and a description of the property. Once both parties have executed the contract, its terms will become legally binding.
Real Estate Examining Board Version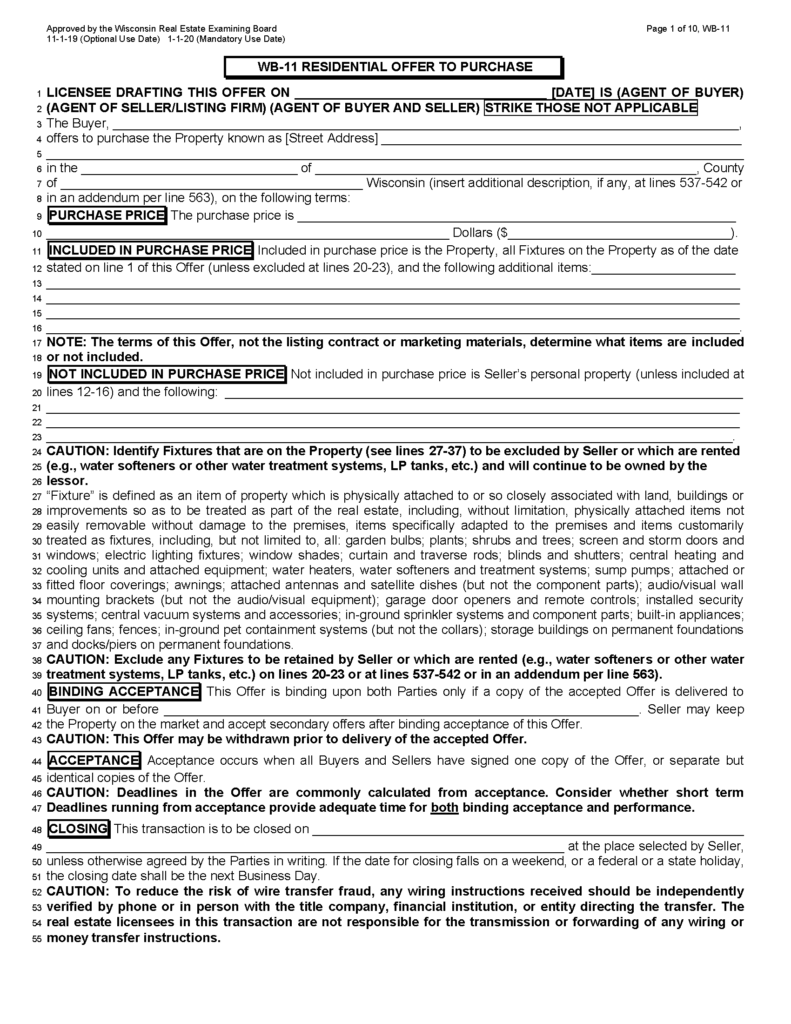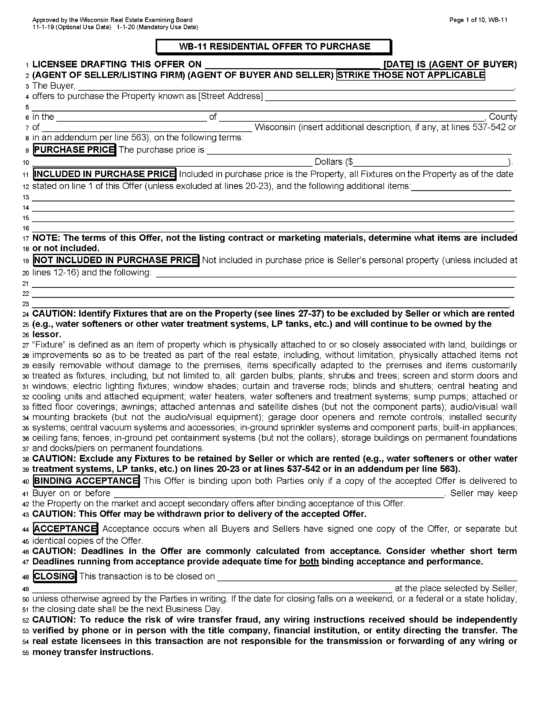 Wisconsin WB-11 Residential Offer to Purchase – A purchase agreement that is drafted by the Wisconsin Real Estate Examining Board for use by professional realtors and individuals in the state. This form cannot be used for the purchase and sale of condominiums.
Download: PDF
---
Required Disclosures (3)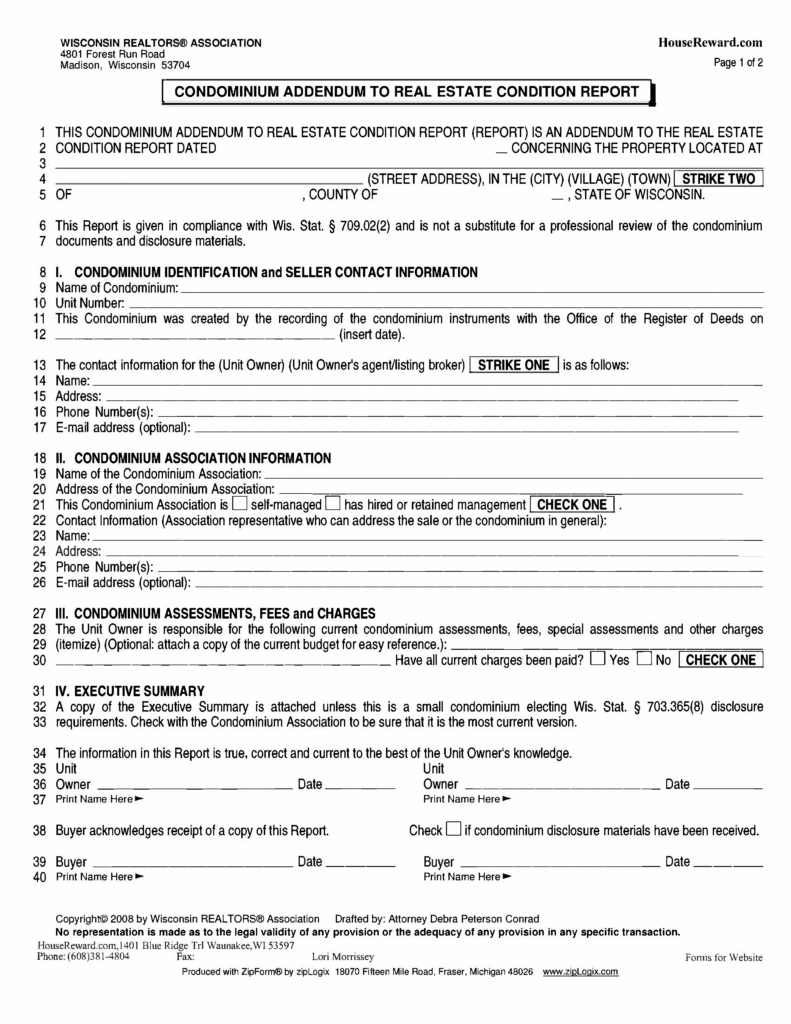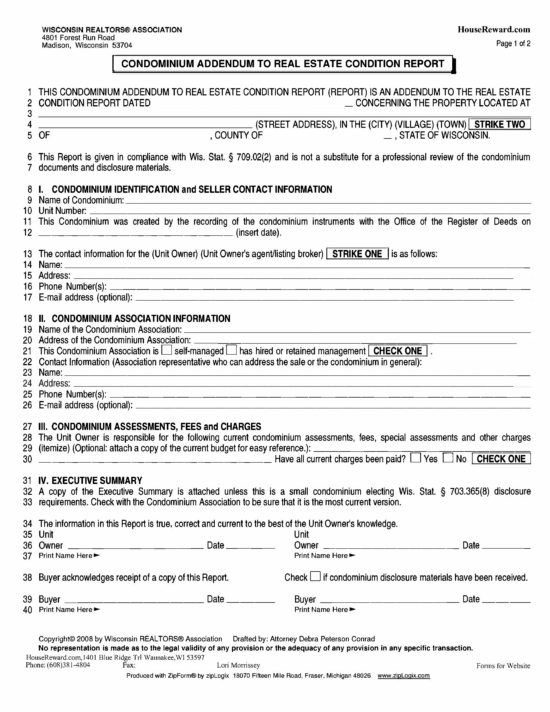 Condominium Addendum to Real Estate Condition Report (§ 709.02(2)) – Relays the basic information regarding a condominium being sold. If a Real Estate Condition Report is required for the sale of a condominium, this addendum must be completed by the seller and attached to the report.
Download: PDF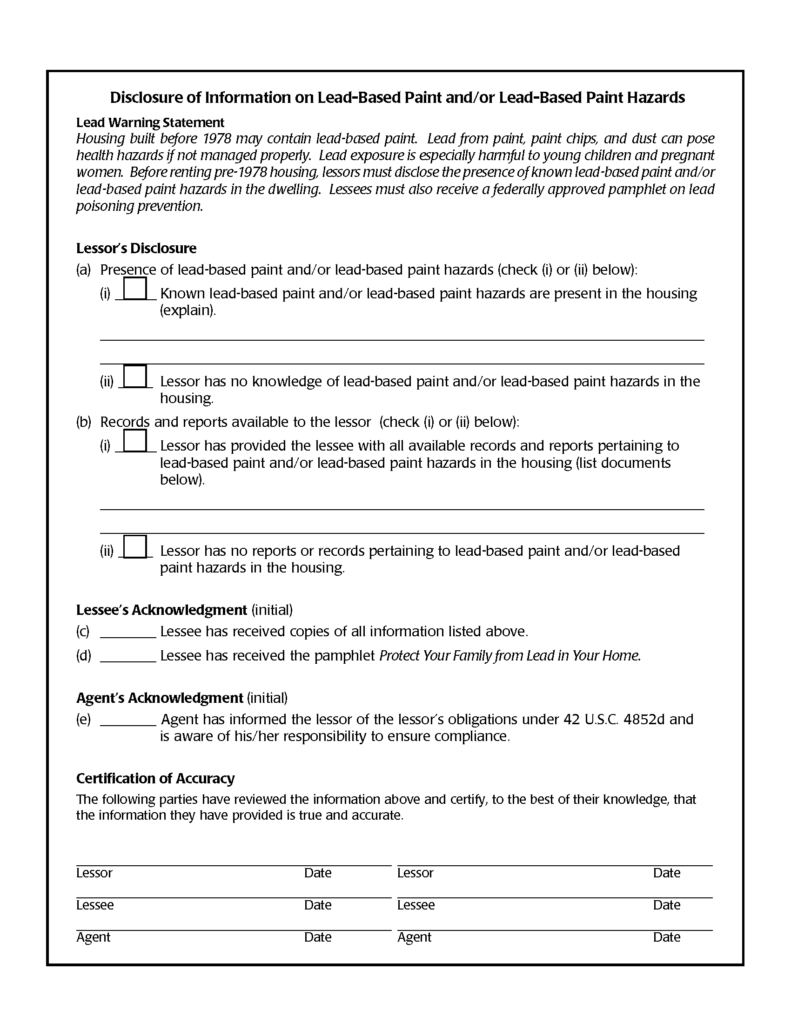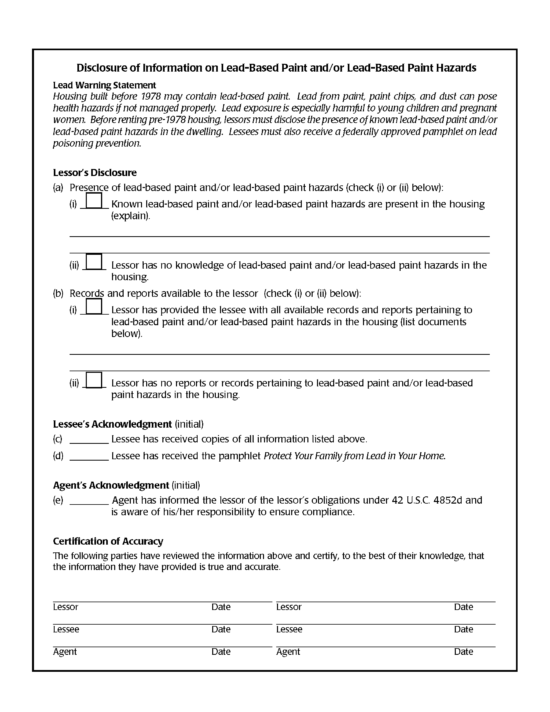 Lead-Based Paint – The presence of lead-based paint must be disclosed to the buyer if the property being sold was constructed prior to 1978.
Download: PDF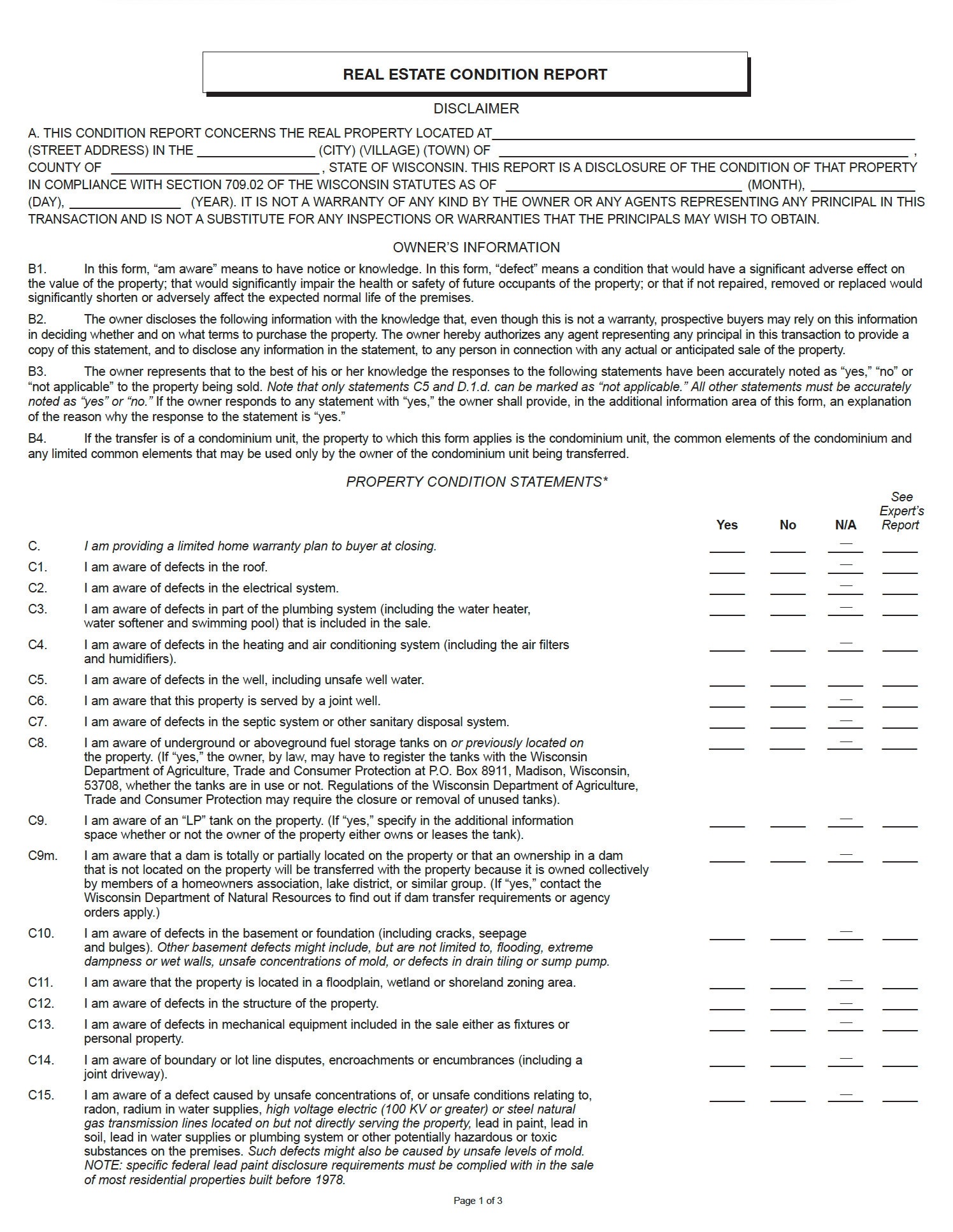 Property Disclosure Statement (§ 709.01(2), § 709.02(1), § 709.03, and § 709.033) – Discloses the condition of the property to the buyer. Required unless the buyer/transferee is a personal representative, trustee, conservator, or fiduciary of the seller, or if the transaction is exempt from the real estate transfer fee. 
Download: PDF