A rental (tenant) verification form is sent by a landlord to request information regarding a potential tenant from their previous landlord. The verification form will ask a series of questions, including if the tenant paid rent on time, had any pets, or violated their lease.
Advantages of a Tenant Verification Form
Although it is quicker and easier to verify an applicant over the phone by calling their previous landlord, using a verification form provides a few advantages:
It avoids the possibility of a false reference from a fake phone number.
It eliminates coordinating a call time.
It obtains the previous landlord's signed guarantee that the information is factual.
Sample
Download: PDF, Word (.docx), OpenDocument
RENTAL (TENANT) VERIFICATION FORM
Date [MM/DD/YYYY]
To Whom It May Concern,
[TENANT'S NAME] has granted us, [REQUESTOR'S NAME], authorized consent to verify tenancy regarding the residence located at: [ADDRESS].
The tenant has specifically mentioned you as their current or previous landlord. If you could assist us in our decision by answering the following questions, it would be greatly appreciated.
1. Is the tenant currently renting from you? ☐ Yes ☐ No
If yes, is the Tenant current with ALL rental payments? ☐ Yes ☐ No
2. Did the tenant ever pay rent late during the term of their lease? ☐ Yes ☐ No
If yes, how many times? [#]
3. Has the tenant ever been more than thirty (30) days late with any rental payment? ☐ Yes ☐ No
4. Did the tenant have any pets? ☐ Yes ☐ No
If yes, how many and what kind? [ANIMAL TYPE/#]
5. Have you had to give the tenant a lease violation notice at any time during their lease term? ☐ Yes ☐ No
If yes, what was the reason? [LEASE VIOLATIONS]
6. Were there ever any legal issues or property damage? ☐ Yes ☐ No
If yes, please describe: [LEGAL ISSUES/PROPERTY DAMAGE]
7. Would you rent to this tenant again? ☐ Yes ☐ No
If no, please explain: [DESCRIPTION]
As the tenant's previous landlord, I certify that I have answered the questions herein truthfully and to the best of my ability.
Signature: ________________________ Date: [MM/DD/YYYY]
Print Name: [RECIPIENT NAME]
Please return this form by sending it to one of the following contacts:
Mailing Address: [ADDRESS]
E-Mail: [E-MAIL]                                           Fax: [FAX NUMBER]
How to Use a Rental Verification Form
Sending a rental verification form to a previous landlord is a useful addition to the tenant screening process. Before sending the verification form, the landlord will need the tenant to fill out a rental application form for permission to contact their references.
The basic steps of screening lease applicants are described below.
Advertise a residential unit for rent.
Have each applicant complete a rental application form.
If deemed necessary, perform a credit check on the applicant.
Send a prepared tenant verification form to the applicant's previous landlord.
Upon the return of the verification form, file it with other applicant information.
Review all applicants' applications, credit histories, and verification forms.
Select the most favorable applicant for lease approval.
---
Related Forms (2)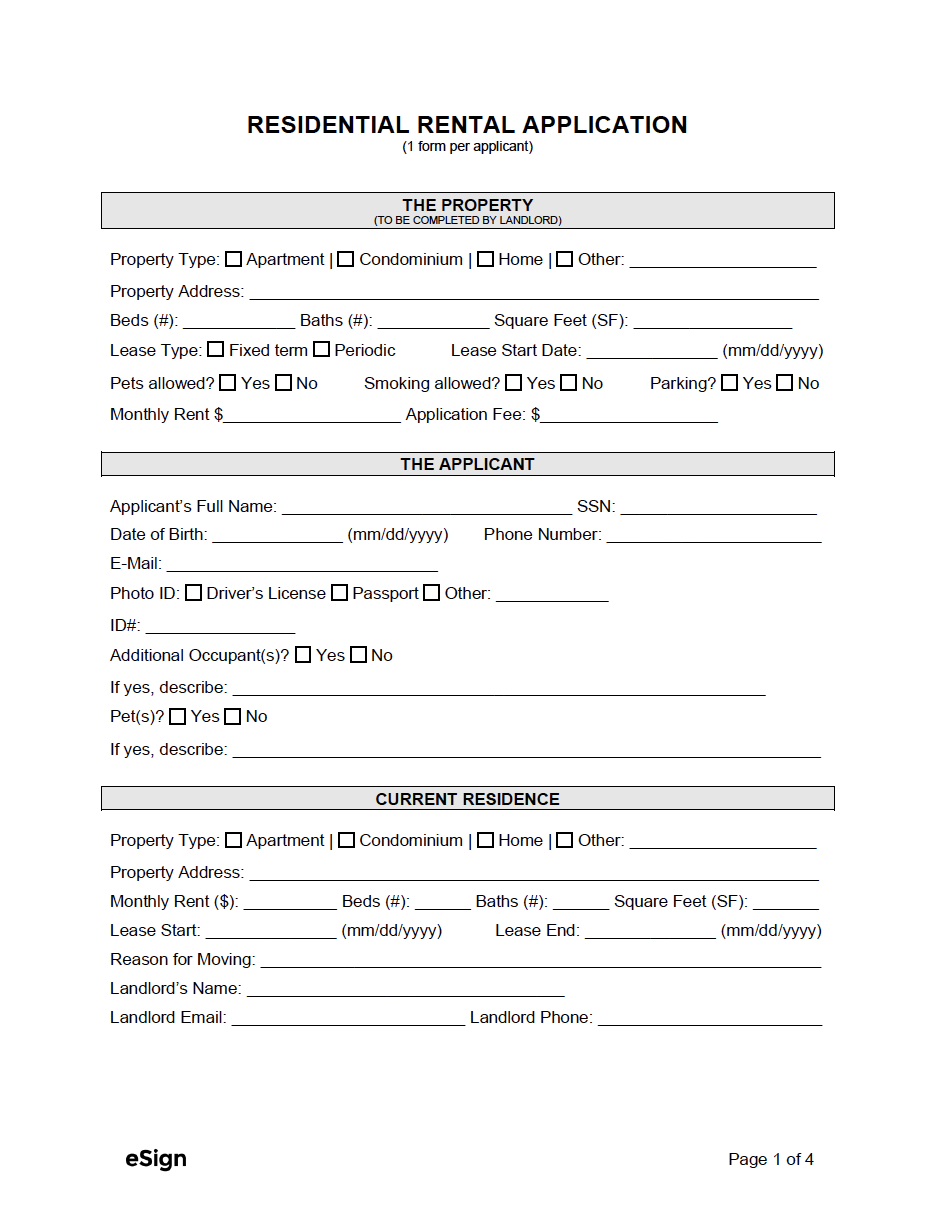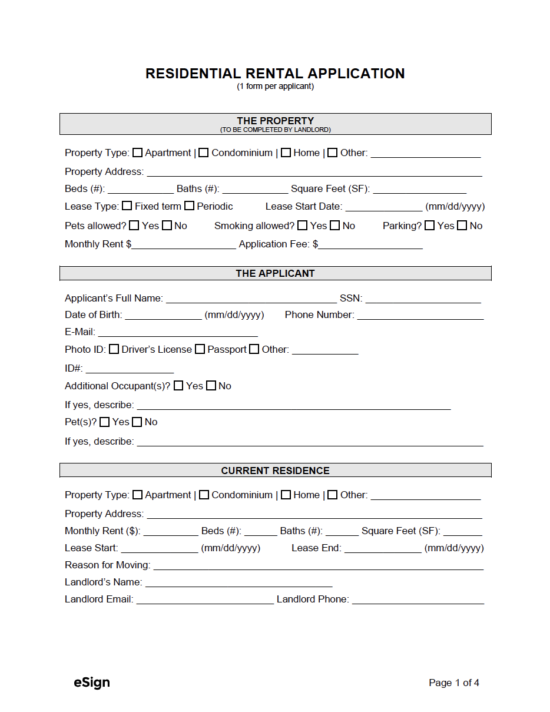 Rental Application – Used to obtain tenant information and permission to complete a background check.
Download: PDF, Word (.docx), OpenDocument
---
Simple (1-Page) Lease Agreement – A legal agreement between a landlord and tenant for the rental or a residential unit.
Download: PDF, Word (.docx), OpenDocument