The Alaska bill of sale forms are documents that facilitate a transaction in which personal property is either sold or traded to another party. The form is completed after the money is exchanged, with both the buyer and seller signing the document to provide their consent to and understanding of the transfer of ownership. Whether the bill of sale is for a vehicle, firearm, boat, or ATV, the parties involved should be sure to each keep a copy for their personal records.
Types (5)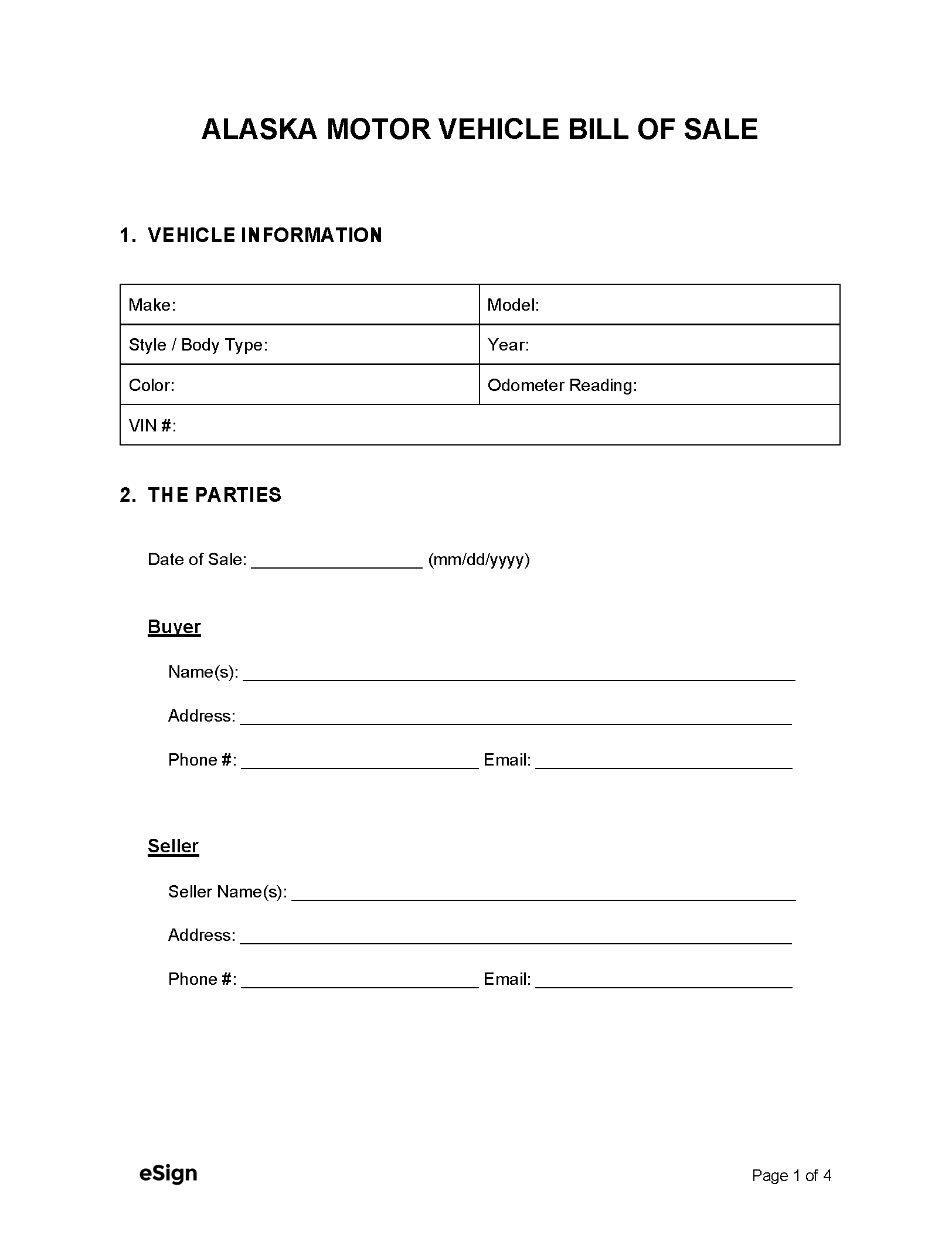 Motor Vehicle Bill of Sale
– Serves as proof that a vehicle was sold to a new owner.
Download:
PDF
,
Word (.docx)
,
OpenDocument
---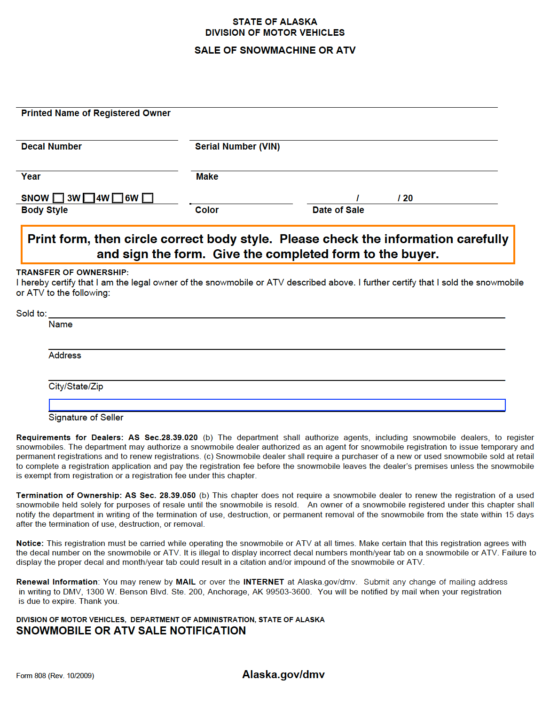 ATV / Snowmobile Bill of Sale (Form 808) – The official form provided by the Alaska DMV for selling a privately-owned snowmobile or all-terrain vehicle (ATV). Requires the signature of the seller only.
Download: PDF
---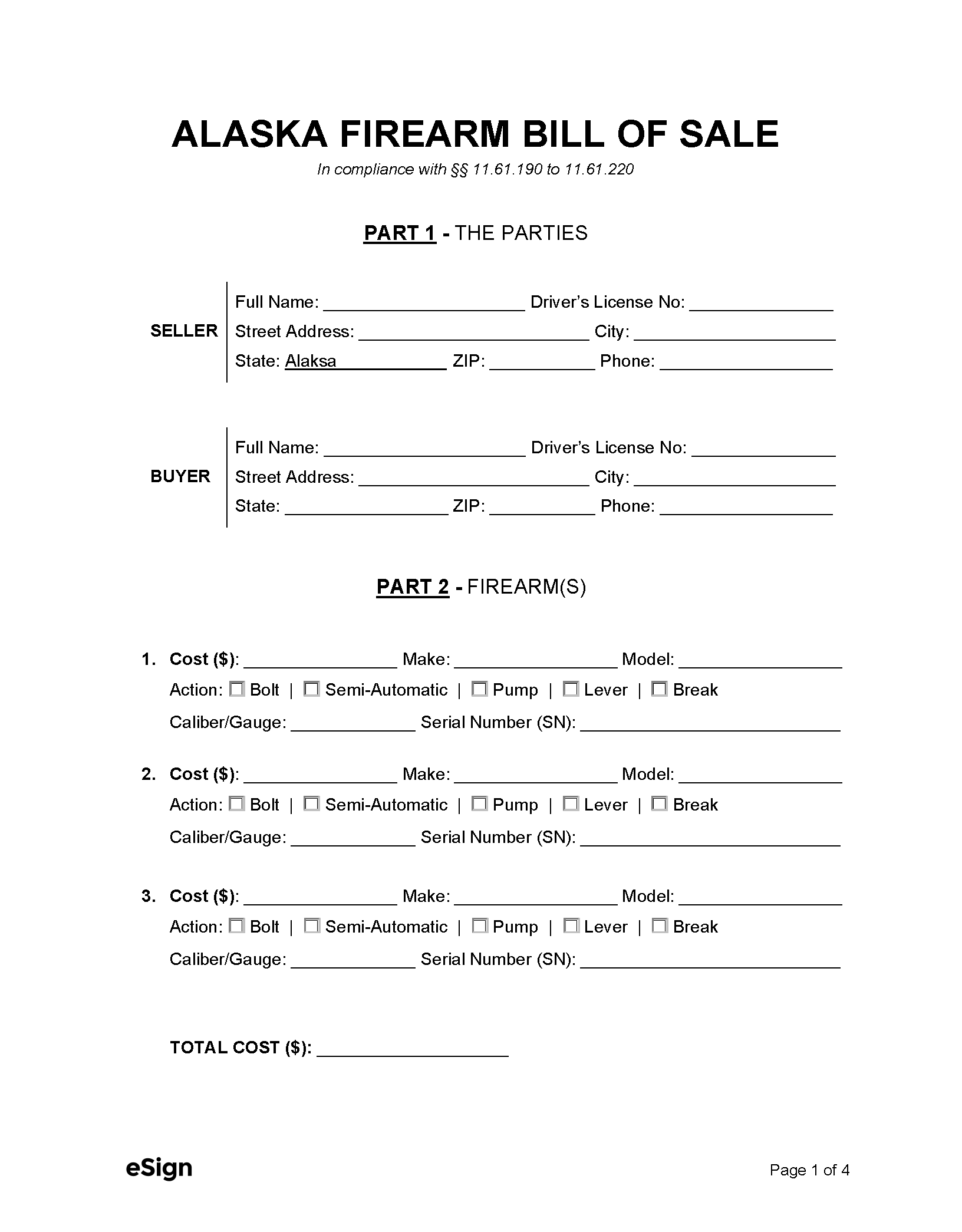 Firearm Bill of Sale – Provides documentation for the sale of a handgun or long gun between two (2) parties.
Download: PDF, Word (.docx), OpenDocument
---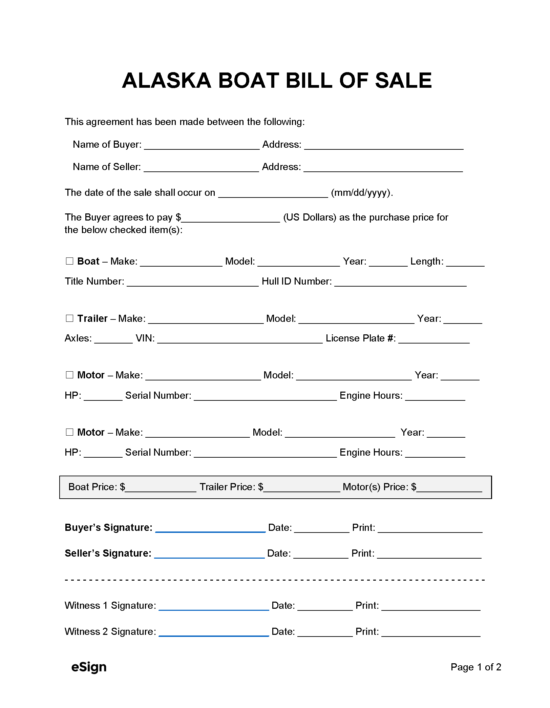 Boat Bill of Sale – Used to record the private sale of a boat or other watercraft.
Download: PDF, Word (.docx), OpenDocument
---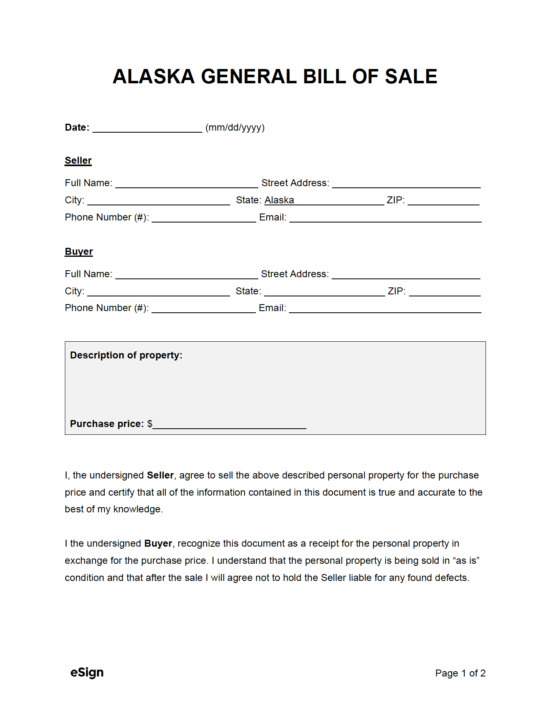 General Bill of Sale – For selling or trading any type of personal property.
Download: PDF, Word (.docx), OpenDocument
---
---
Registration Resources
Motor Vehicle
Boat
Firearm