A Colorado bill of sale is a document completed during or following the sale of personal property to establish proof of the transaction. In Colorado, the bill of sale document, once signed by all parties involved, can be used to prove one's ownership when registering a vehicle or vessel with the state authorities. For the seller, it provides them with a signed statement that they are relinquishing ownership and liability. Depending on the nature of the property transferring ownership, the parties may choose to, or be required to, notarize their signatures to further validate the bill of sale document.
Types (4)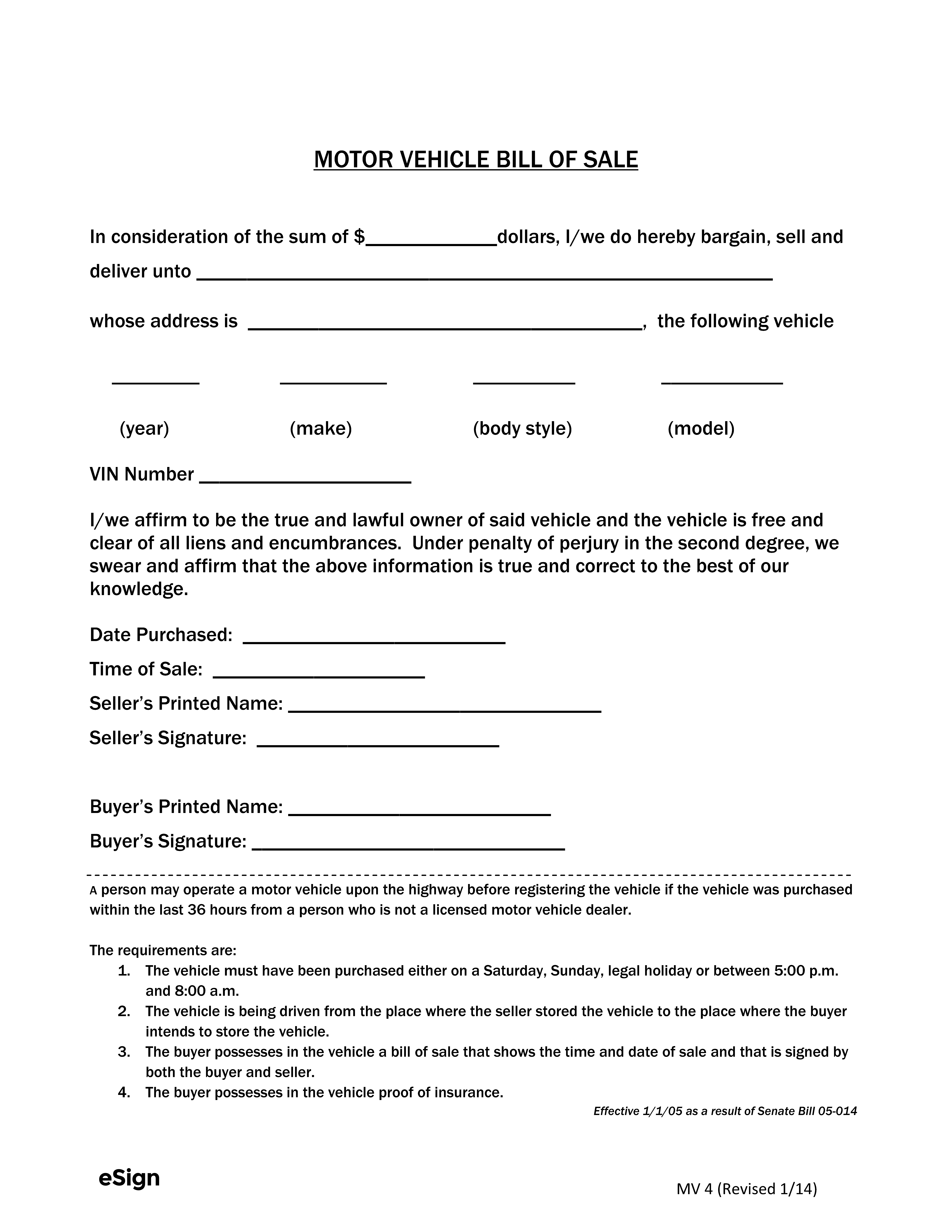 Motor Vehicle Bill of Sale – This bill of sale form is used to prove that a vehicle was purchased in a private transaction between a buyer and seller.

Download: PDF
---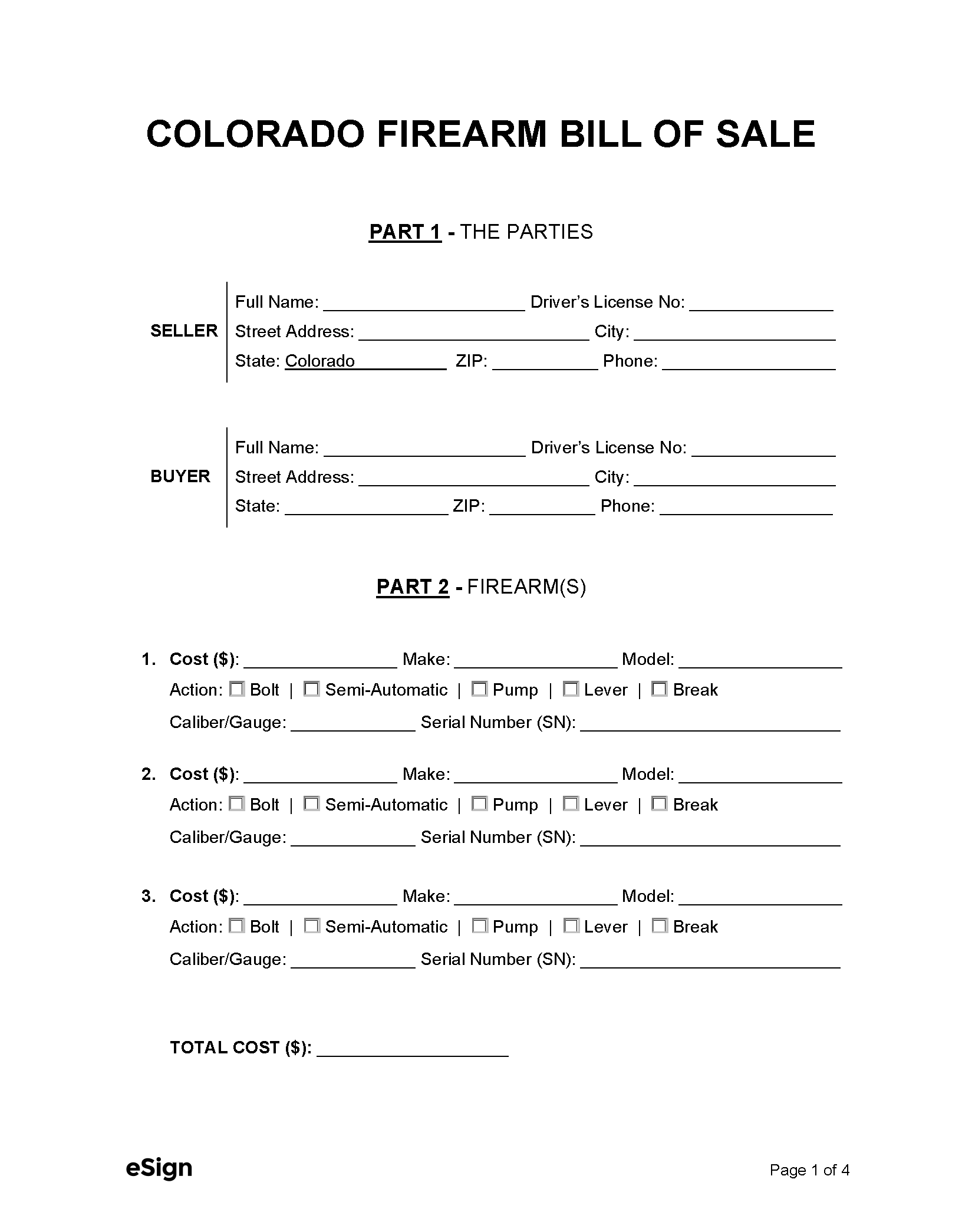 Firearm Bill of Sale – A proof of purchase document that reports the transfer of gun ownership between an unlicensed dealer and a buyer.
Download: PDF, Word (.docx), OpenDocument
---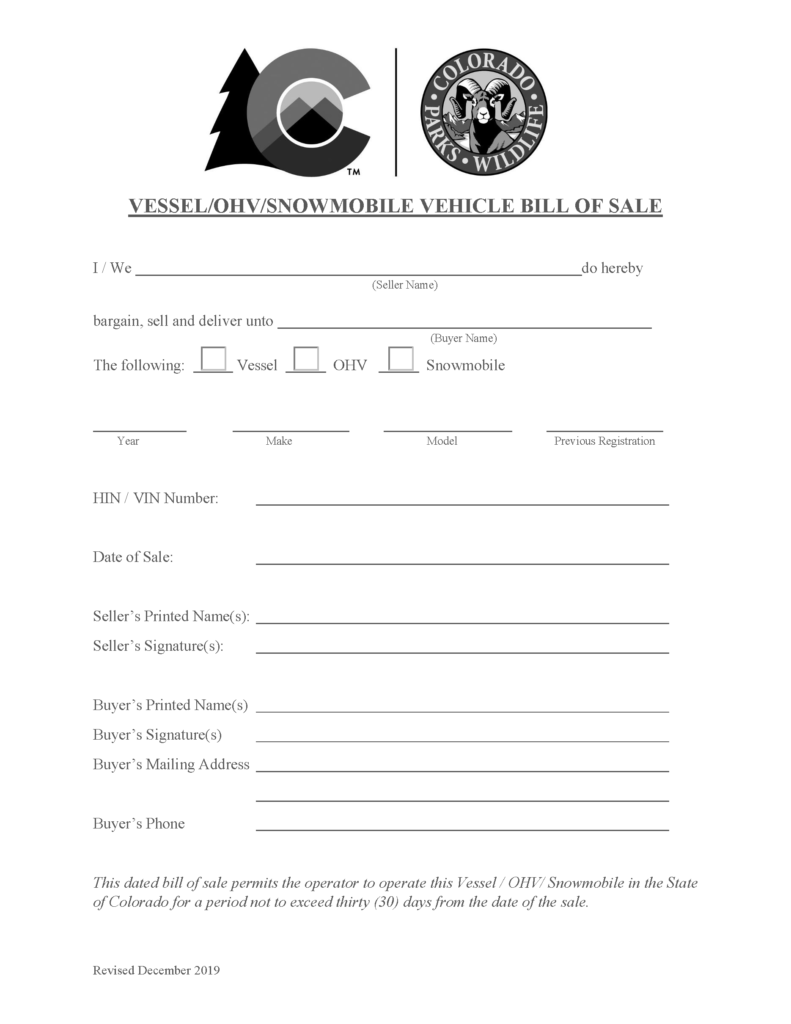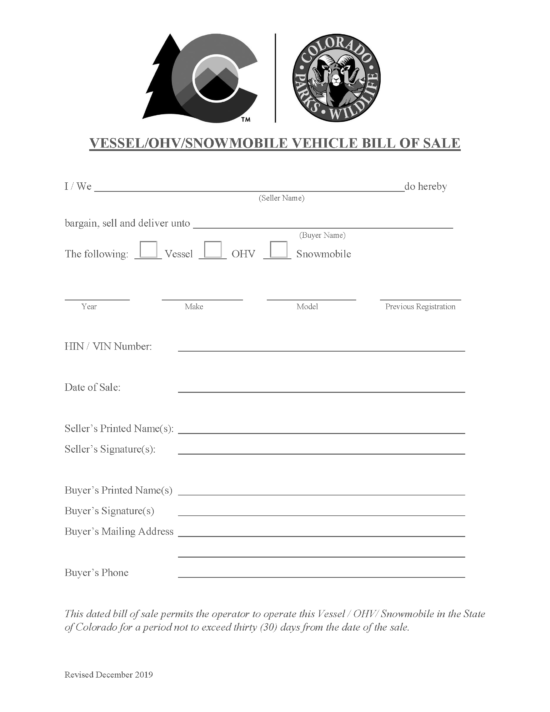 Boat Bill of Sale – Used to record a boat sale between a private seller and a buyer.
Download: PDF
---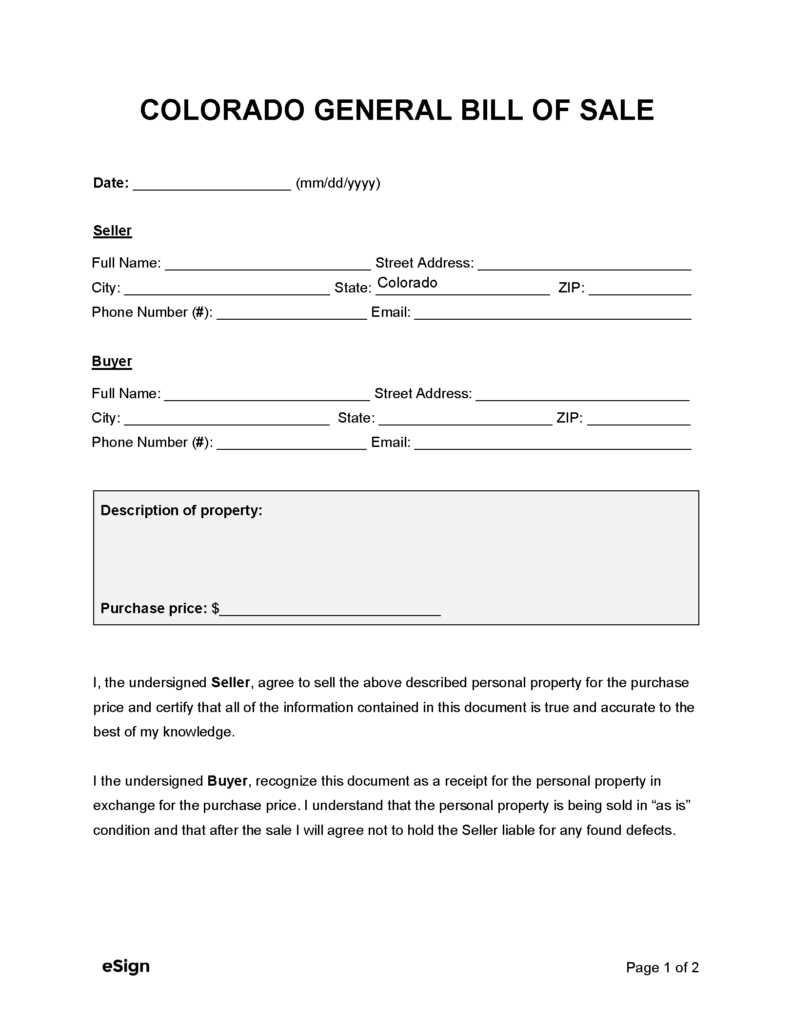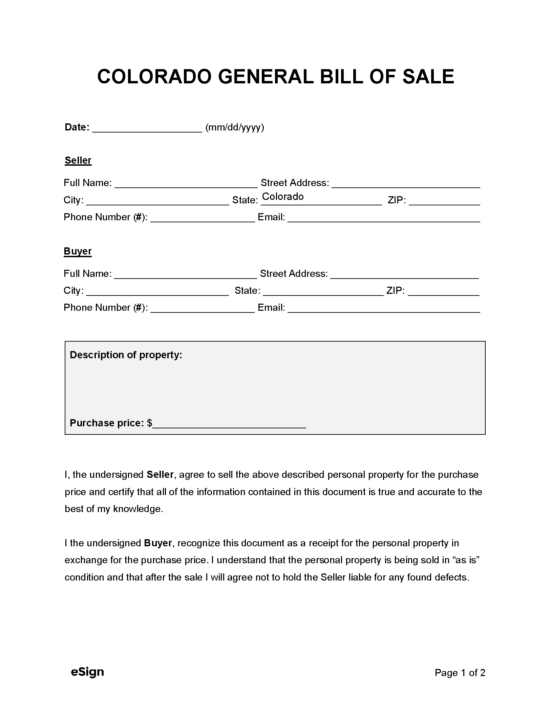 Generic Bill of Sale – Records the sale of items such as clothing, furniture, electronics, jewelry, and antiques.
Download: PDF, Word (.docx), OpenDocument
---
---
Registration Resources
Motor Vehicle
Firearm
Boat