---
Updated on July 4th, 2023

The Iowa bill of sale forms are documents that record private transactions between buyers and unlicensed vendors in private transactions. Both the buyer and the seller will be required to provide their contact information and signatures to authenticate the document and make it verifiable. By executing a bill of sale, the seller is able to finalize the sale and ensure that the buyer cannot seek reimbursement if they are unsatisfied with the purchase. Furthermore, the buyer is protected against the possibility of the seller claiming ownership of the item once it has been sold. In Iowa, a signed bill of sale can be used as proof of ownership when applying for the registration and titling of used motor vehicles and boats.
Types (4)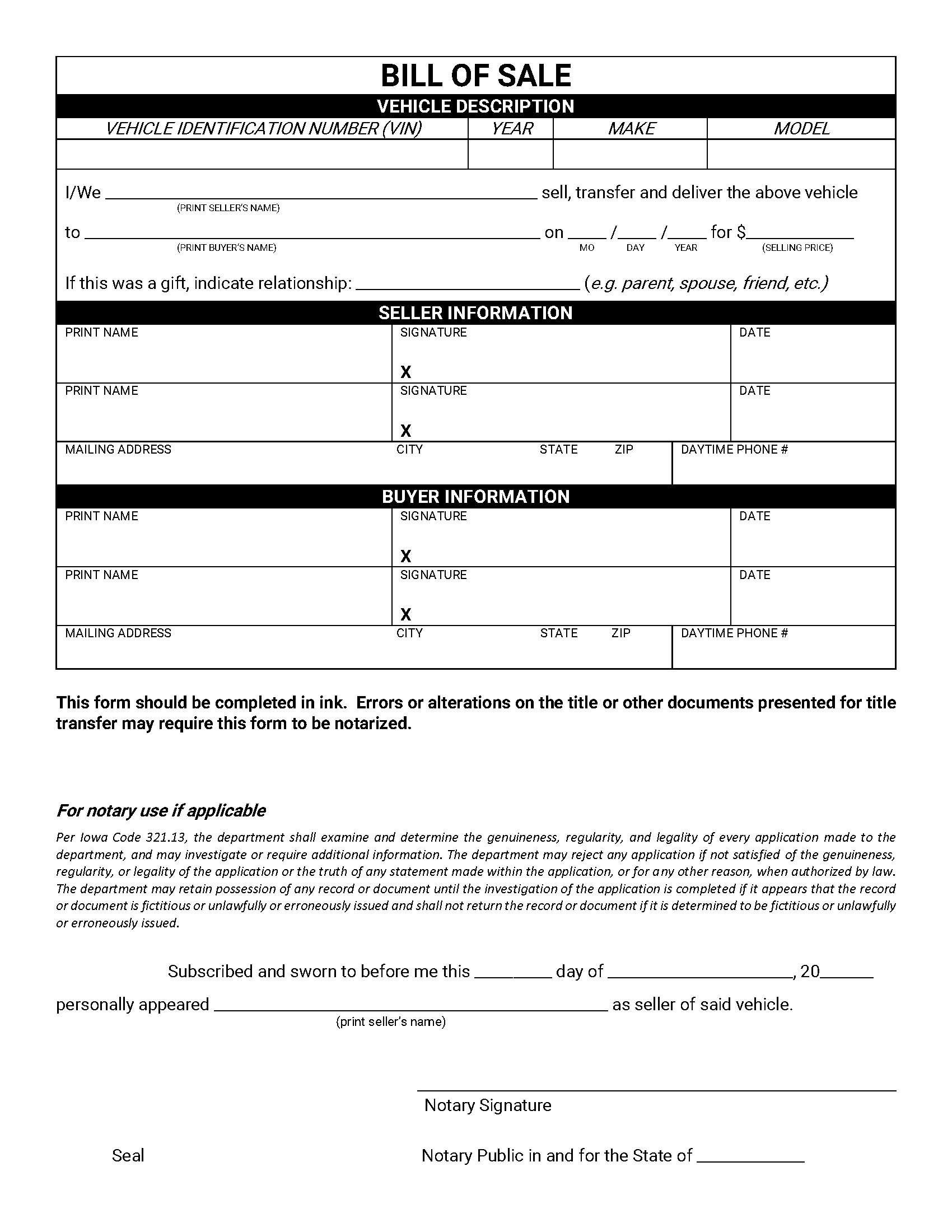 Motor Vehicle Bill of Sale – A document used to record the transfer of ownership of a motor vehicle.

Download: PDF
---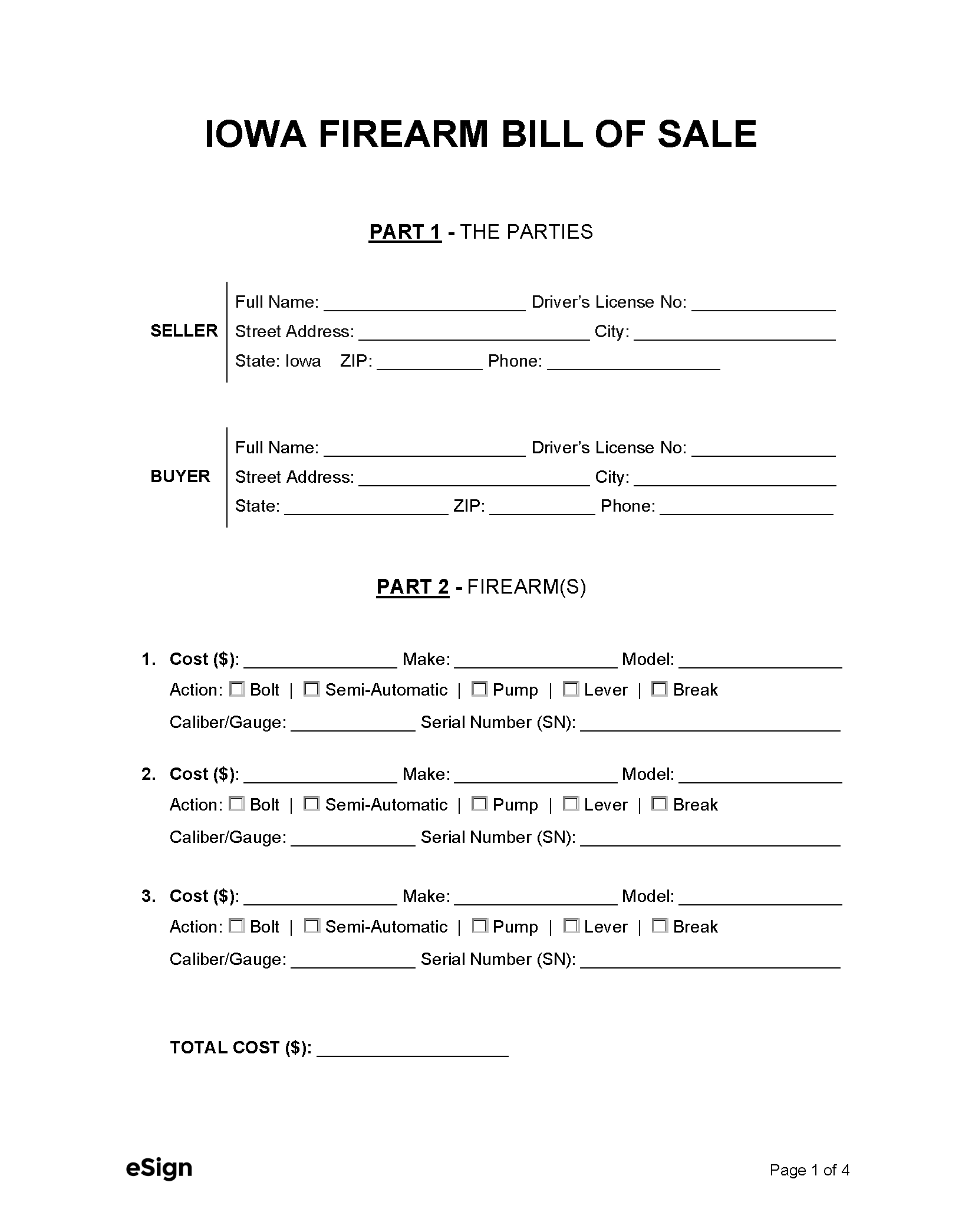 Firearm Bill of Sale – Used to transfer a firearm to a new owner and provide proof of said transfer.
Download: PDF, Word (.docx), OpenDocument
---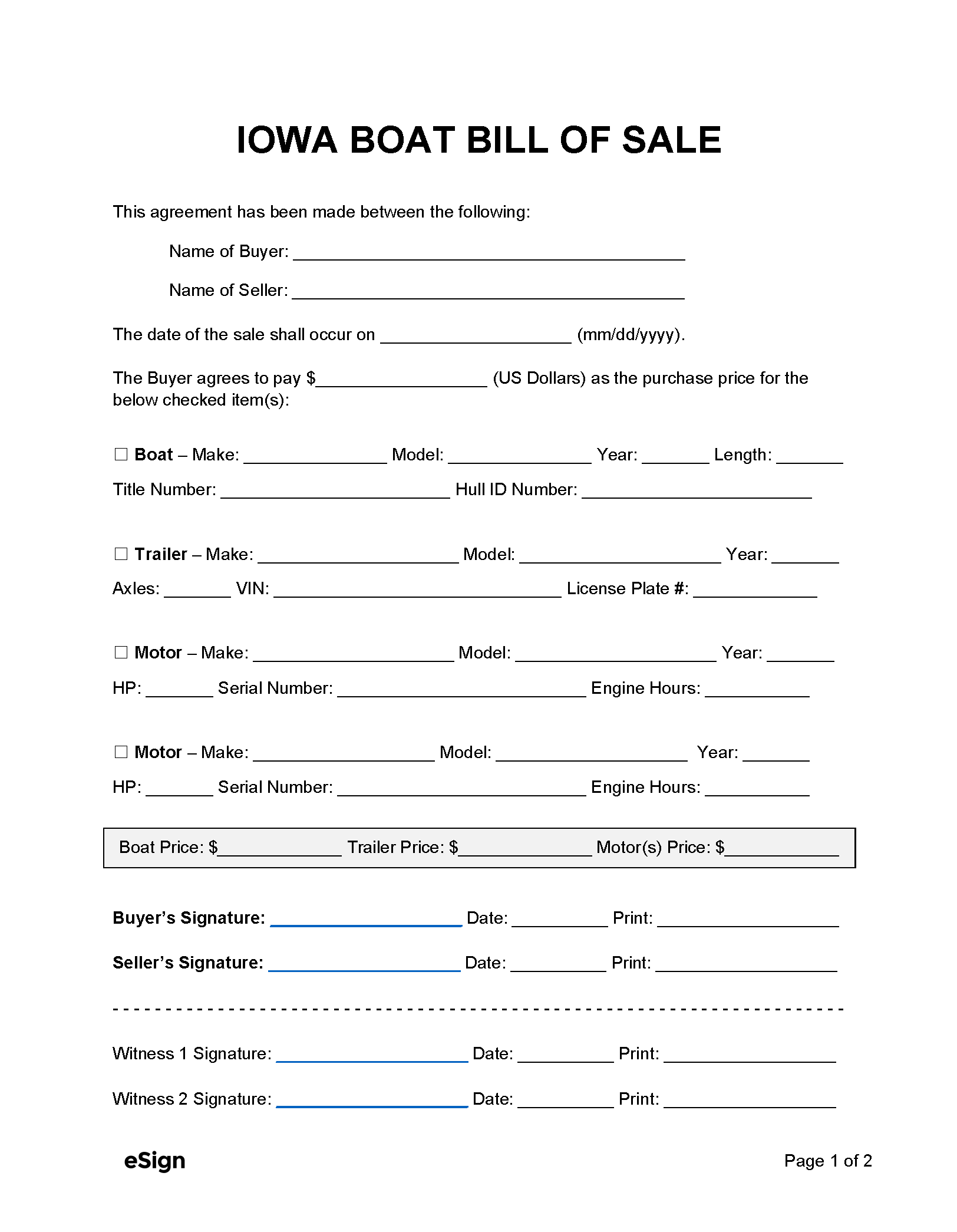 Boat Bill of Sale – A proof of purchase that records the private sale of a boat.
Download: PDF, Word (.docx), OpenDocument
---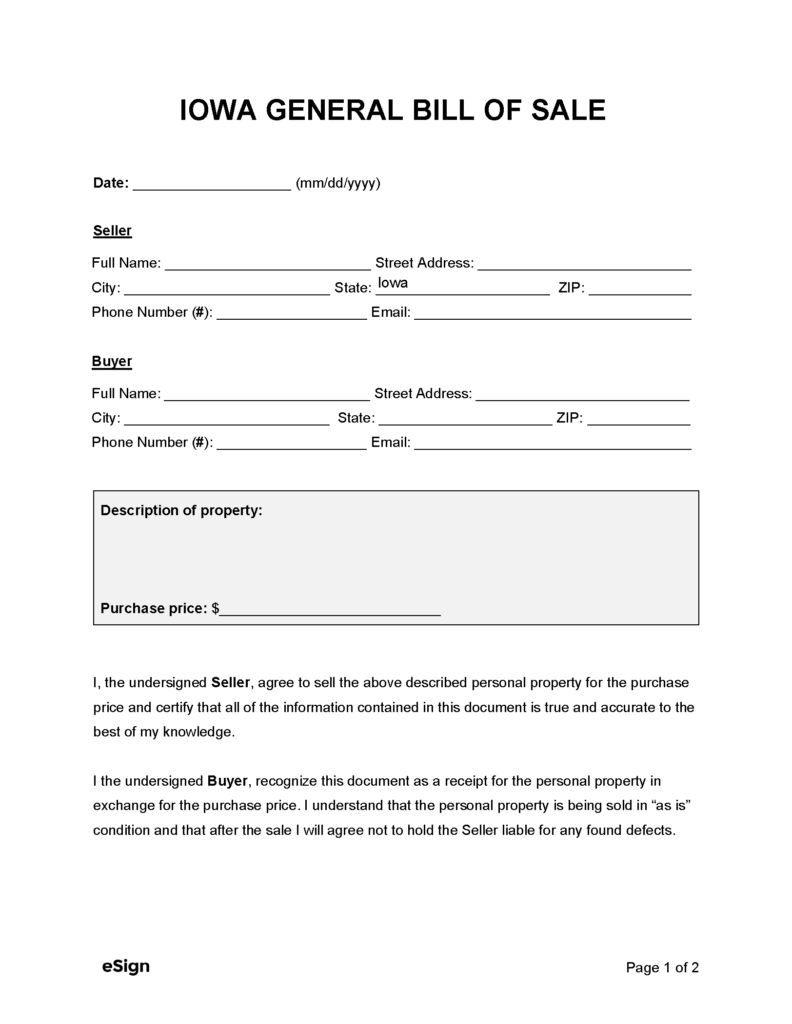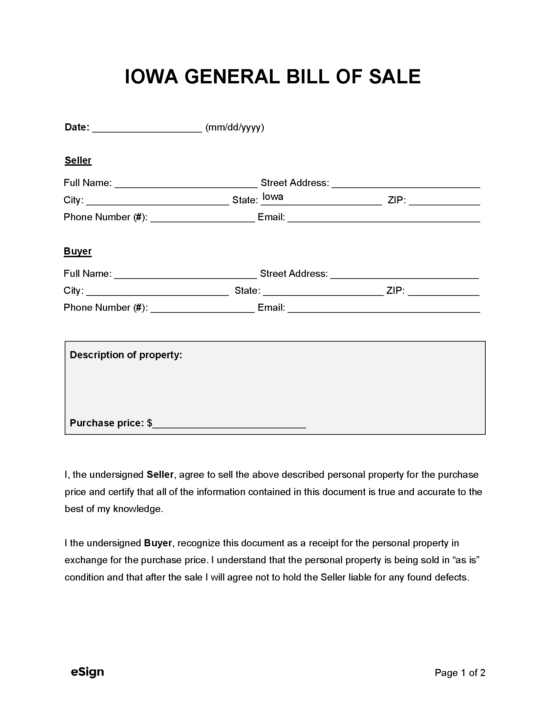 General Bill of Sale – A generic bill of sale proves that ownership of personal property has transferred from the seller to the buyer.
Download: PDF, Word (.docx), OpenDocument
---
---
Registration Resources
Motor Vehicle
Firearm
Boat