---
Updated on May 3rd, 2023

An Illinois bill of sale form is used to record the details of a private sale between a buyer and a seller, including the transaction date, purchase price, and a description of the item. Certain transactions necessitate a bill of sale. For instance, the buyer will be required to present a signed bill of sale when applying for titling and registration in their name after purchasing a used motor vehicle. Furthermore, a bill of sale can be used to prove the purchase price when paying sales tax on used motor vehicles and boats. Firearms require a special bill of sale which the seller must keep in their records for a minimum of ten (10) years following the sale. The general bill of sale should be used for the sale of any personal property that doesn't require registration.
Types (4)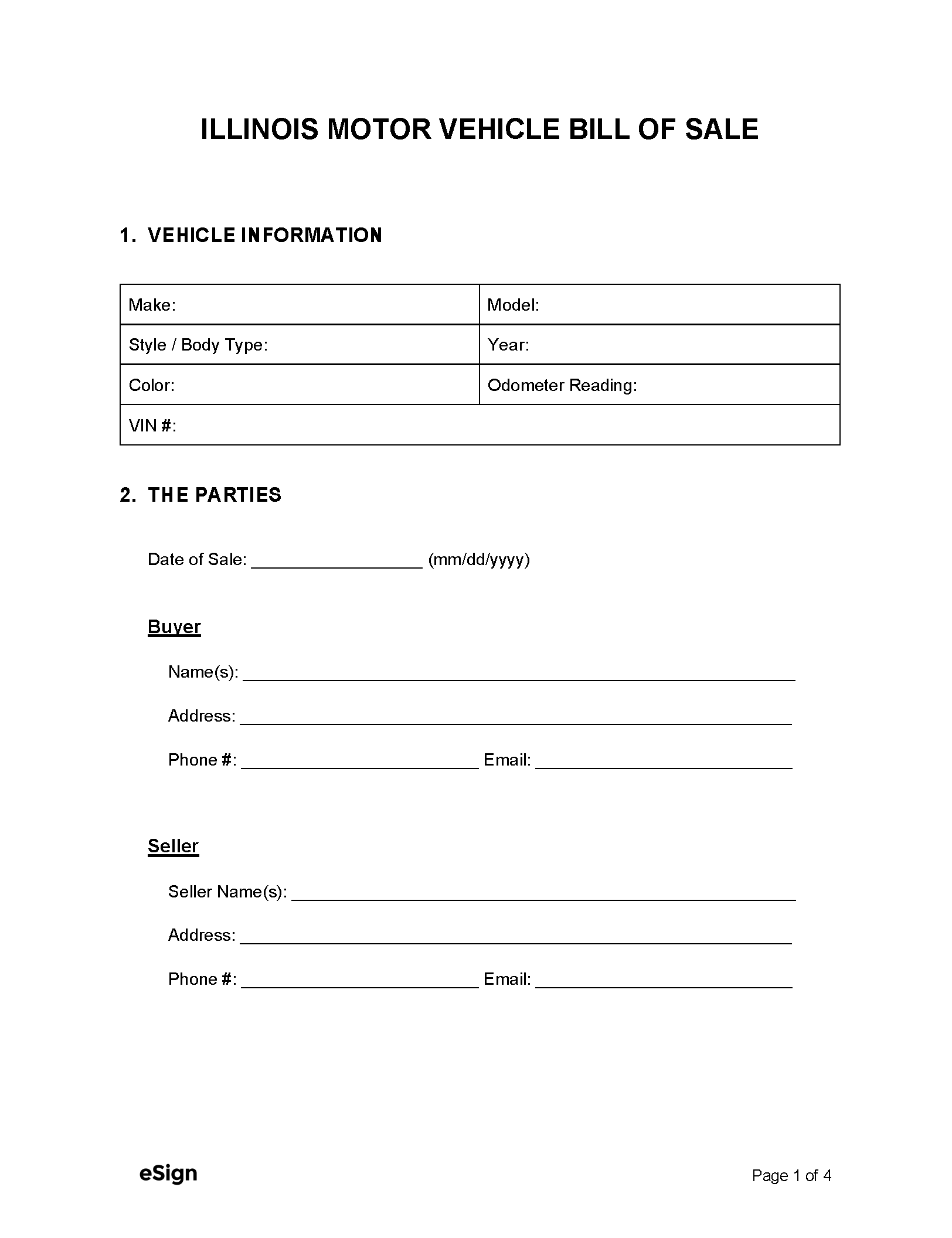 Motor Vehicle Bill of Sale – Drafted upon the sale of a used vehicle to provide evidence of the transfer of ownership.

Download: PDF, Word (.docx), OpenDocument
---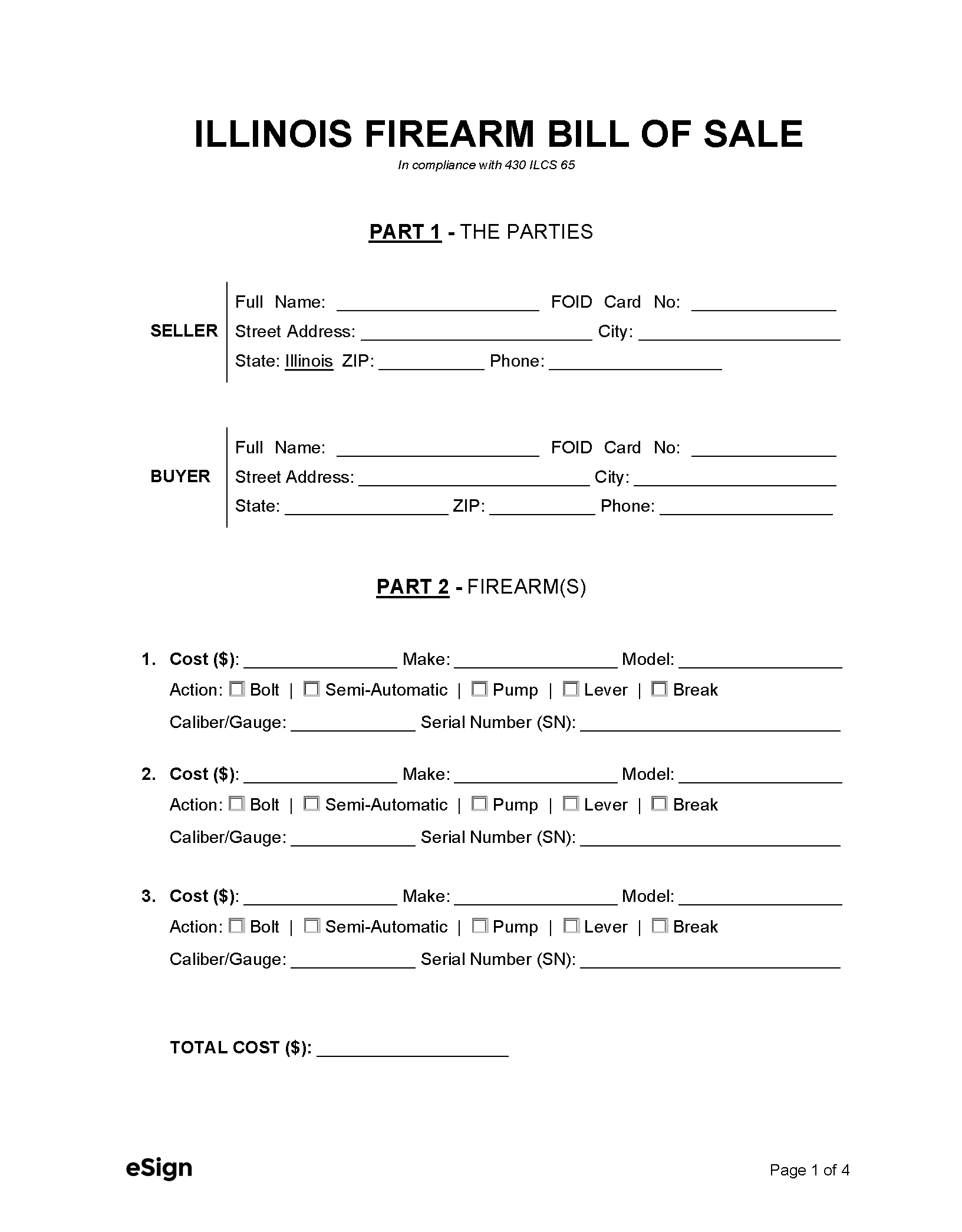 Firearm Bill of Sale – This bill of sale is used when a buyer purchases a firearm from a private seller.
Download: PDF, Word (.docx), OpenDocument
---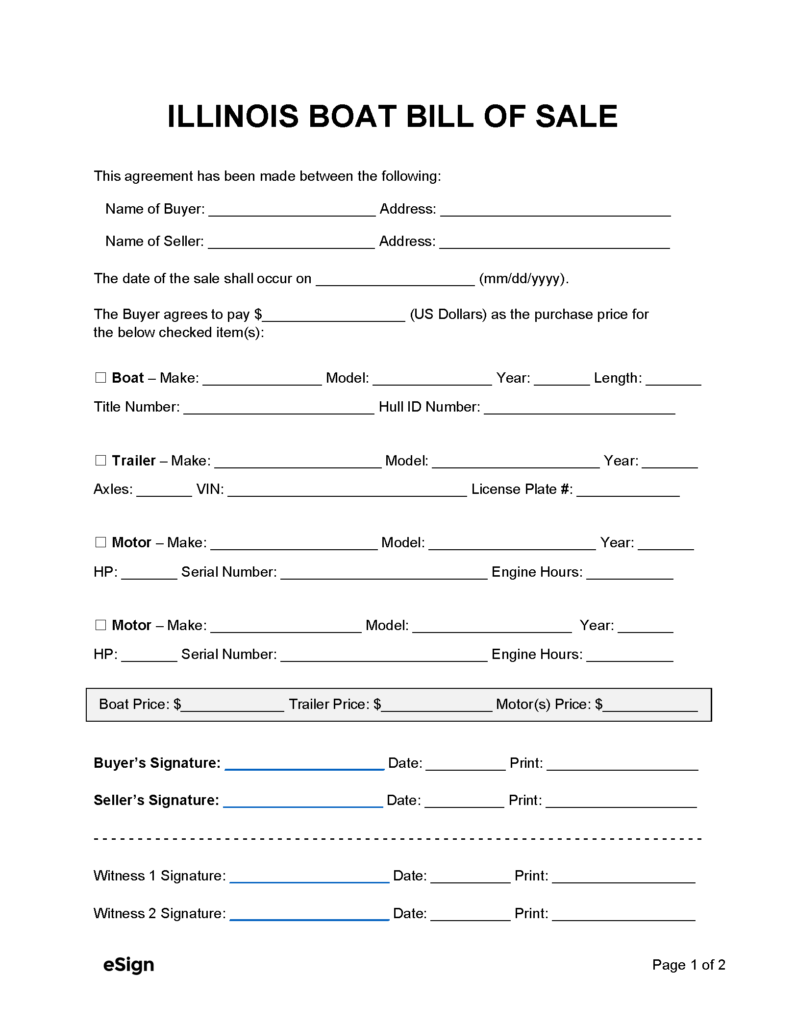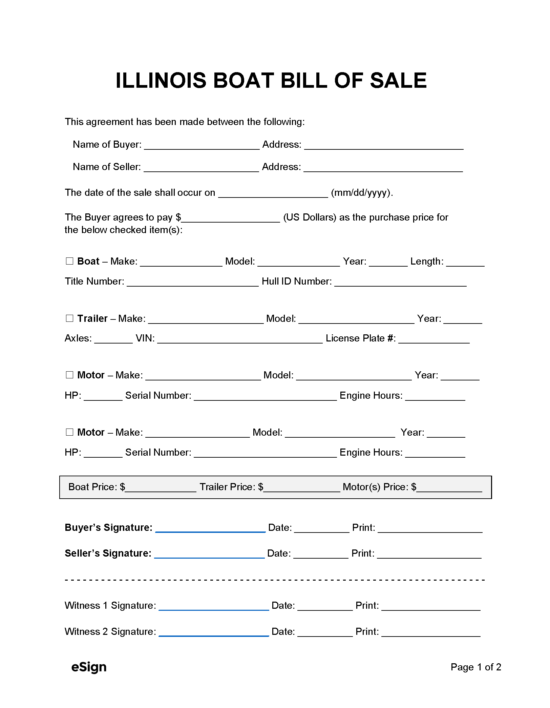 Boat Bill of Sale – A proof of purchase of a water vessel signed by the seller and the buyer.
Download:PDF, Word (.docx), OpenDocument
---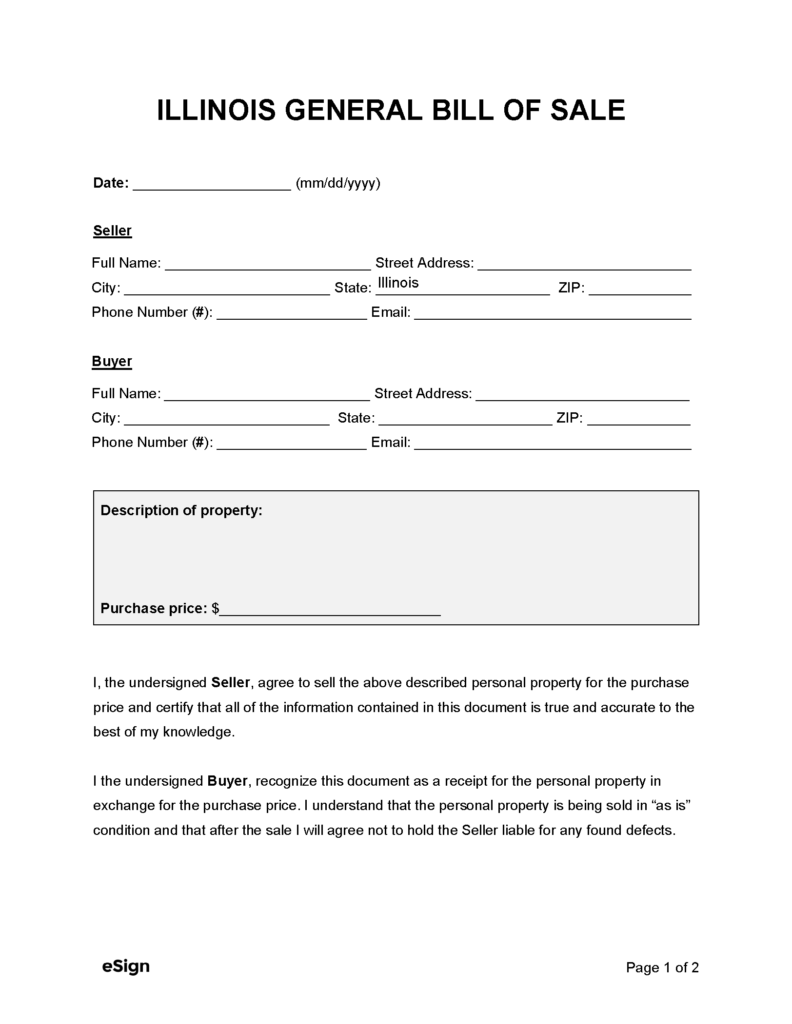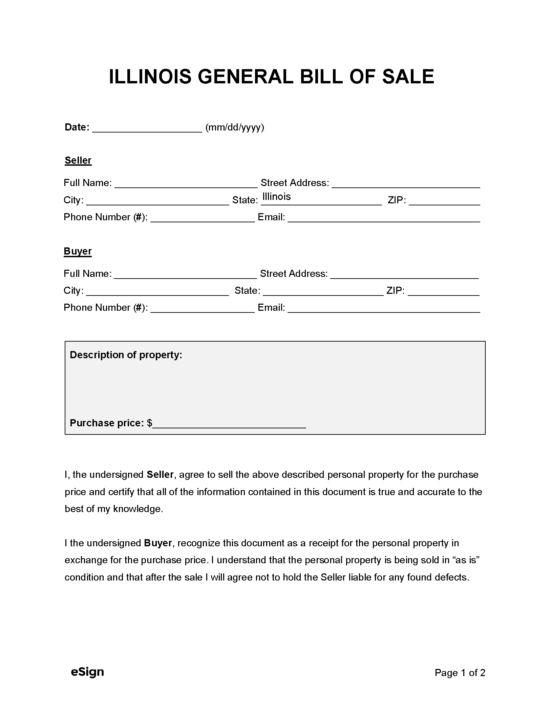 Generic Bill of Sale – A general bill of sale to be used for the private sale of personal items, equipment, and tools.
Download: PDF, Word (.docx), OpenDocument
---
---
Registration Resources
Motor Vehicle
Firearm
Boat