A Massachusetts bill of sale is used to document the private sale and transfer of personal property from a seller to a buyer. The completed form includes a description of the item being sold, the purchase price, the date of sale, and both parties' signatures. When selling a used motor vehicle or vessel, the seller should always provide a bill of sale for the buyer to use as proof of purchase and ownership. The new owner can then use the bill of sale to register the newly acquired vessel or vehicle with the appropriate state authority.
Types (4)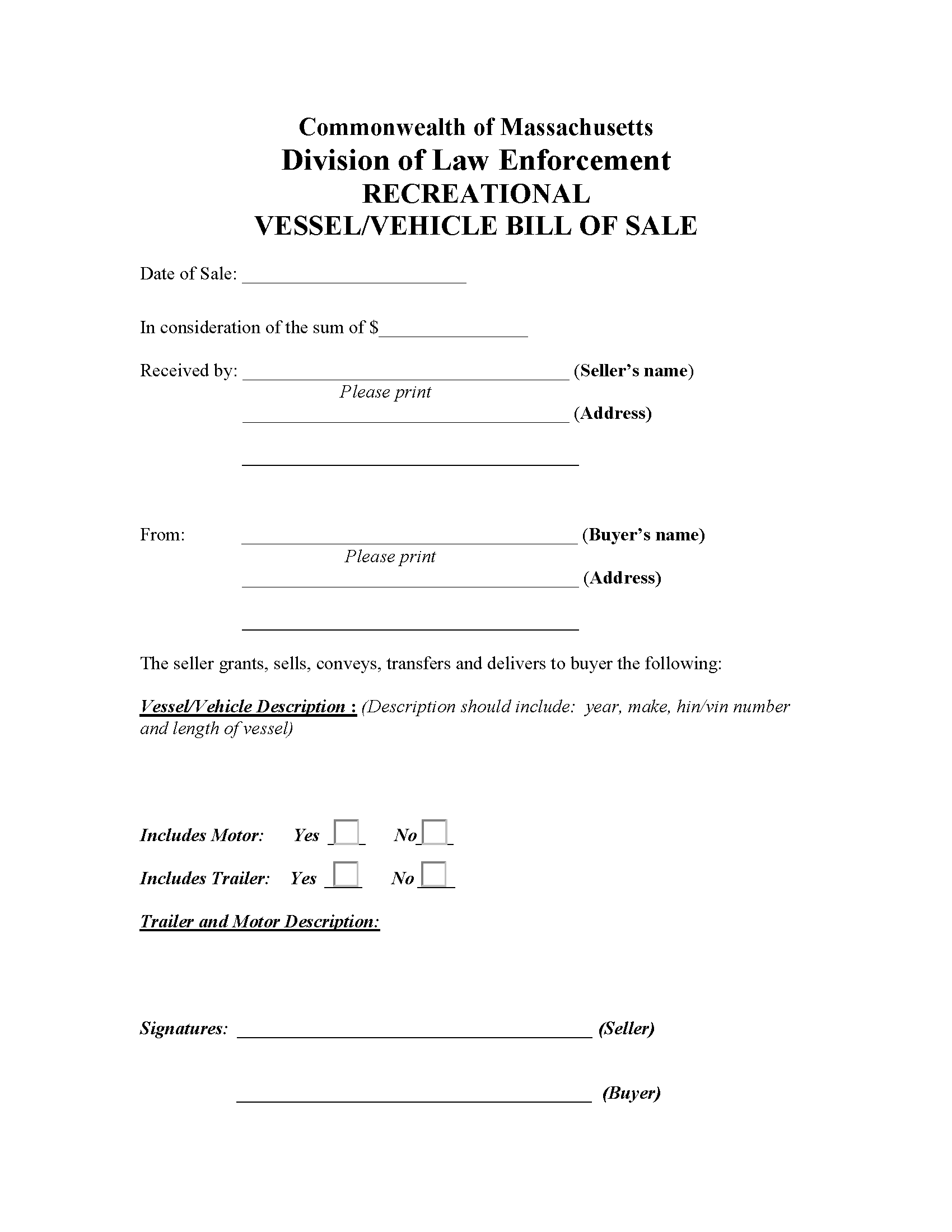 Motor Vehicle Bill of Sale
– Used to record a transaction wherein a vehicle transfers ownership from a seller to a buyer.
Download: PDF
---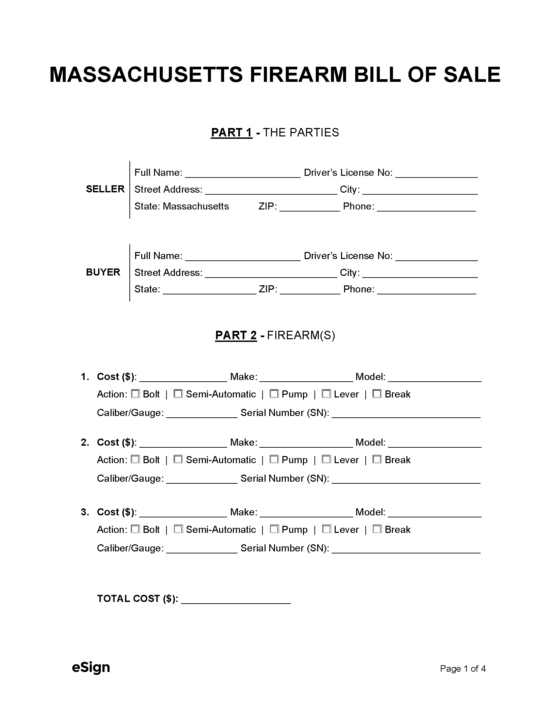 Firearm Bill of Sale – A signed receipt that records the private transaction between the buyer and the seller of a firearm.
Download: PDF, Word (.docx), OpenDocument
---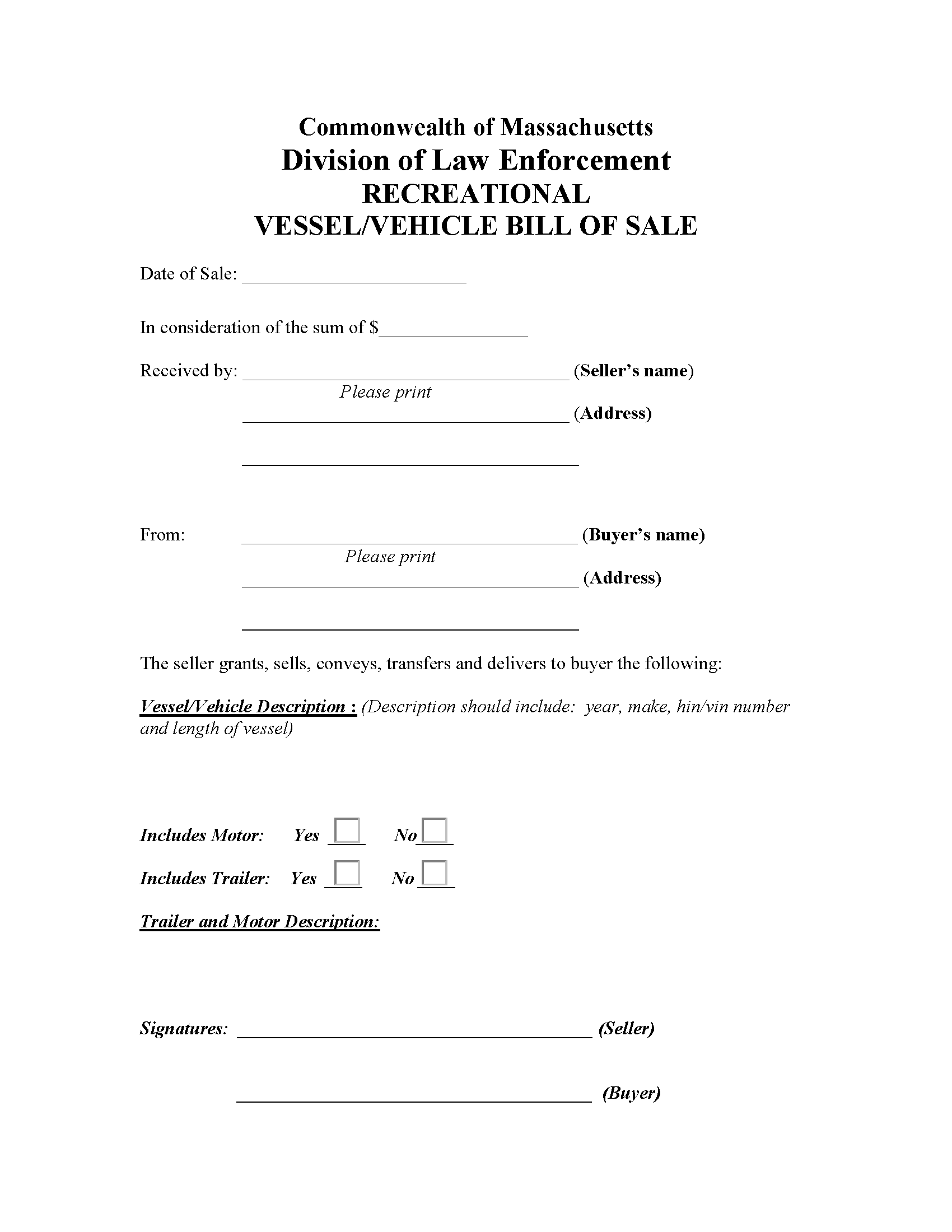 Boat Bill of Sale – This document serves as a receipt for the transfer of boat ownership between parties in a private arrangement.
Download: PDF
---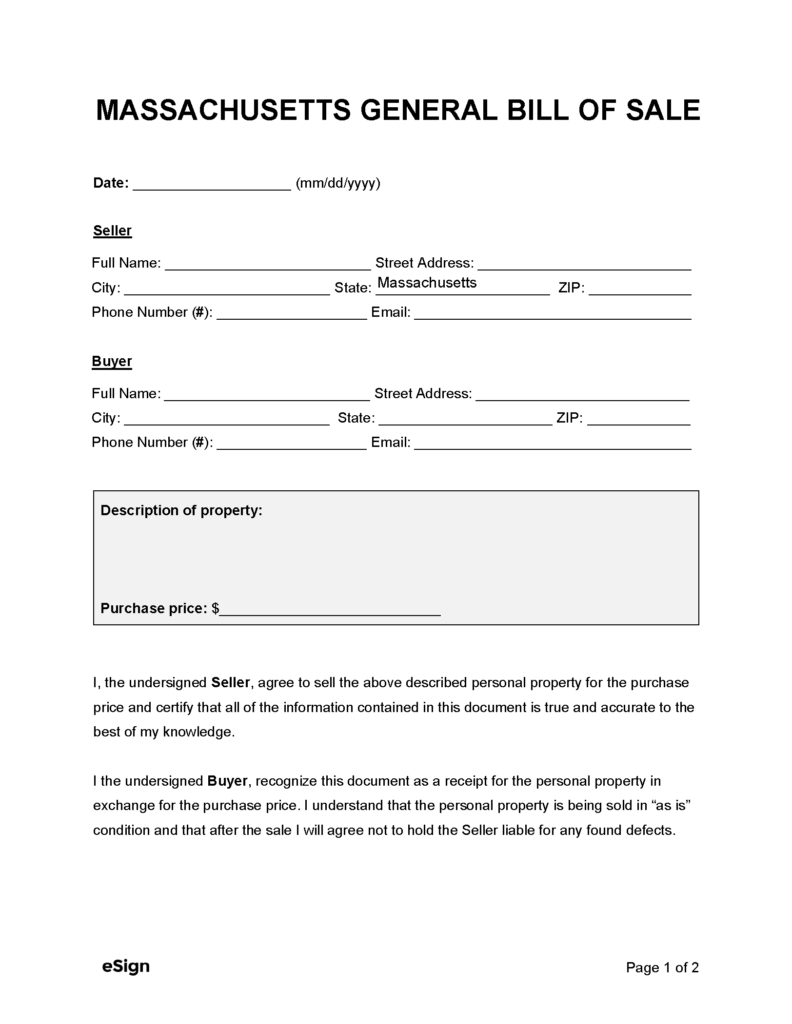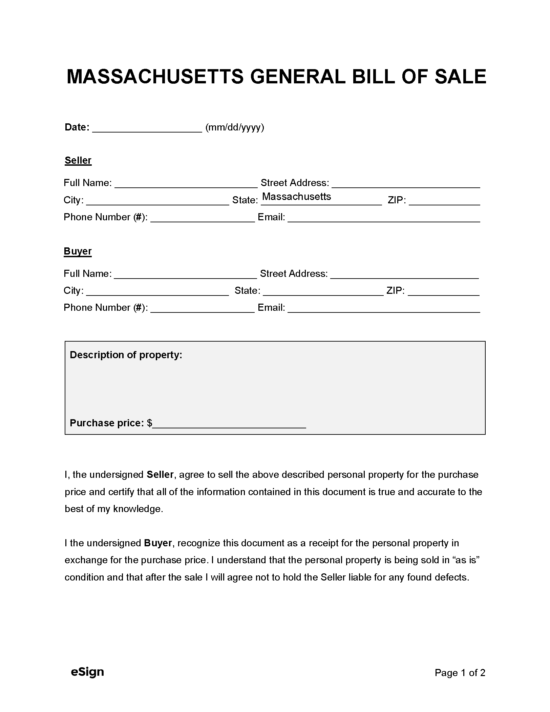 Generic Bill of Sale – A type of proof of purchase document completed by a seller and a buyer of personal property.
Download: PDF, Word (.docx), OpenDocument
---
---
Registration Resources
Motor Vehicle
Firearm
Boat