---
Updated on March 29th, 2022

A North Carolina bill of sale records a transaction involving personal property sold between a seller and a buyer. All bills of sale must be completed together by the parties, including their names, contact information, and signatures. If they wish to further prove the authenticity of the document, they may sign in the presence of a notary public. In addition to contact information, the seller must include details of the property being transferred. If a car, boat, or firearm is being sold, the accompanying bill of sale will have the fields necessary to accurately describe the property in question. For all other personal property transactions, the general bill of sale can be used, and a detailed description of the property can be provided.
Types (4)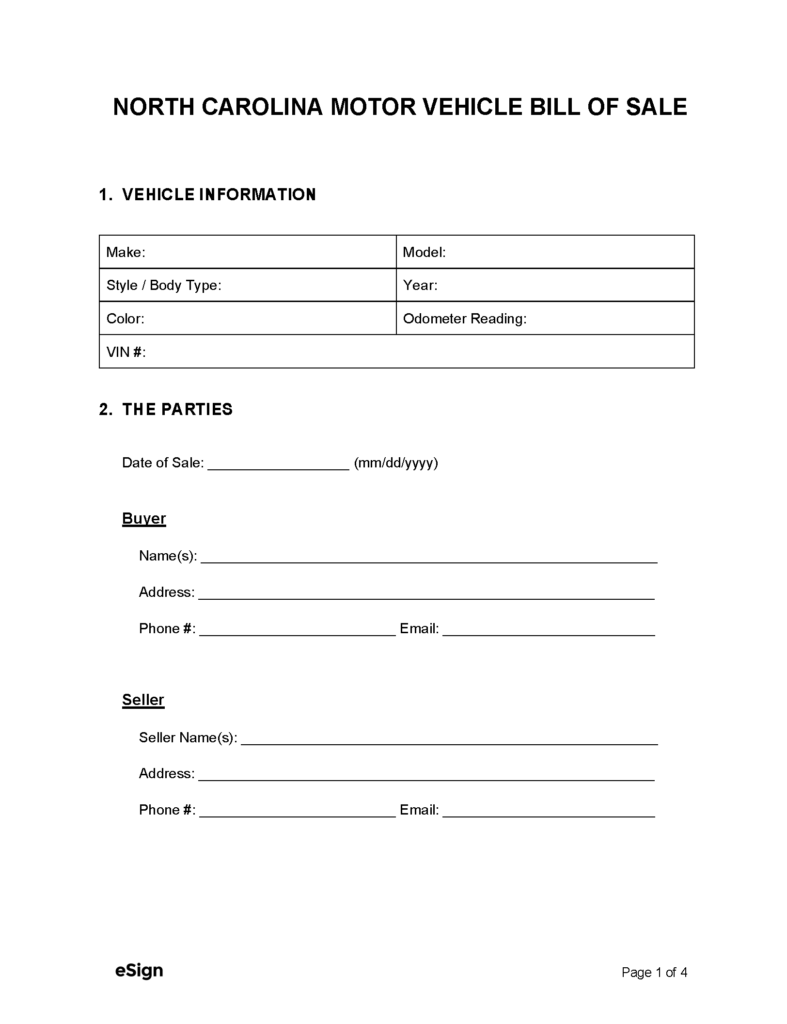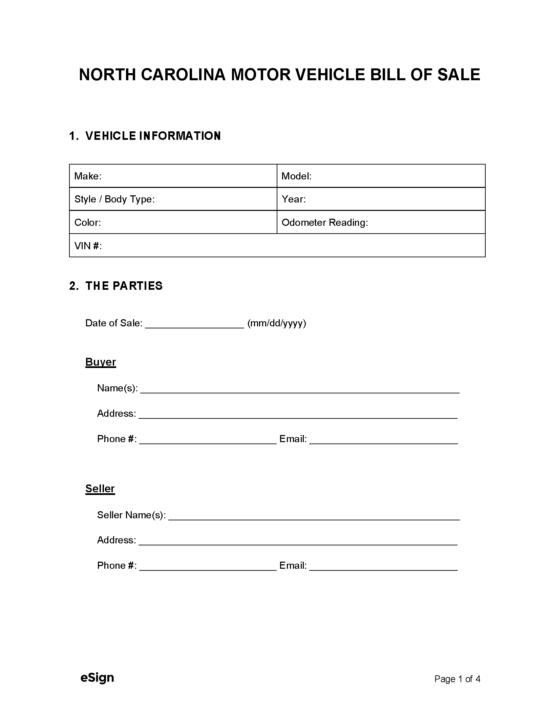 Motor Vehicle Bill of Sale
– Records the details of a private vehicle sale and acts as proof of purchase once it has been signed by both parties.
Download: PDF, Word (.docx), OpenDocument
---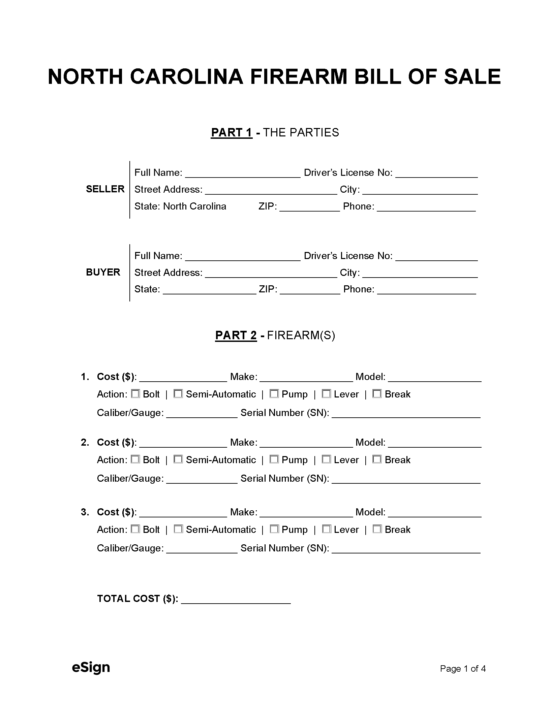 Firearm Bill of Sale – A form that private sellers can use as a receipt for the sale of firearms.
Download: PDF, Word (.docx), OpenDocument
---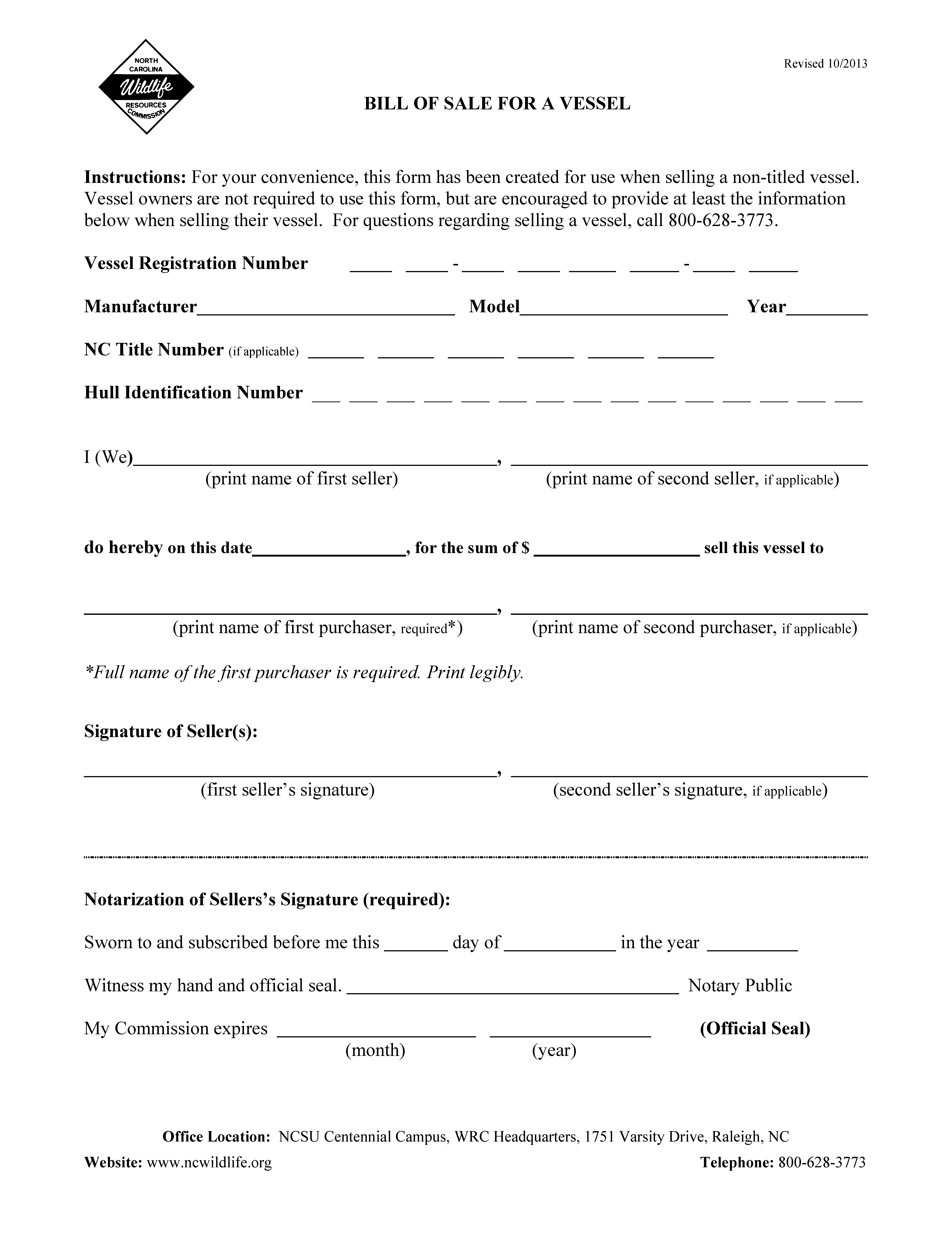 Boat Bill of Sale – This document is used to report the sale of a boat, and will be submitted by the buyer to register the boat in their name.
Download: PDF
---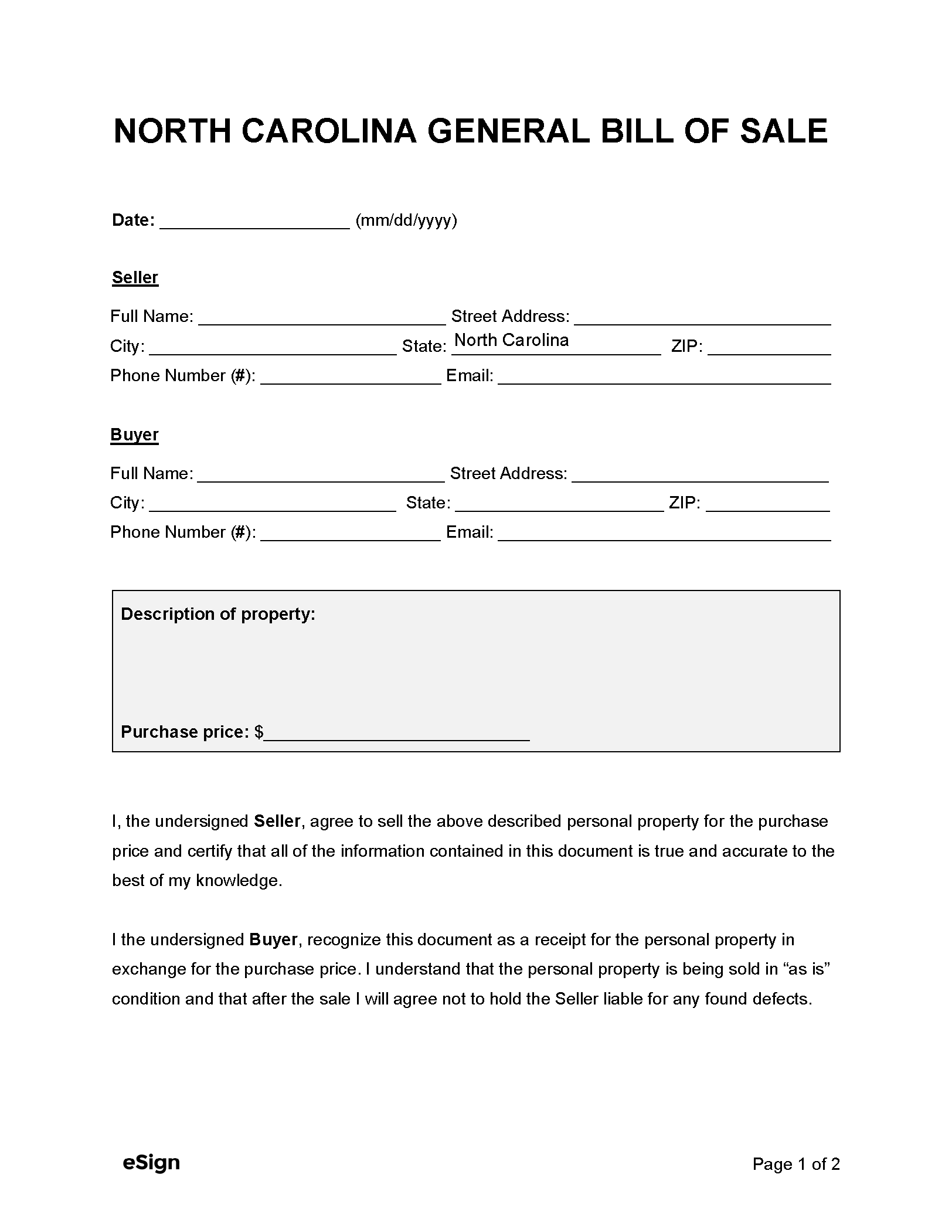 Generic Bill of Sale – Suitable for all personal property transactions as a statement of ownership and proof of purchase.
Download: PDF, Word (.docx), OpenDocument
---
---
Registration Resources
Motor Vehicle
Firearm
Sheriff's Directory – A list of all sheriff's office locations in the state; concealed carry handgun (CCH) permits are administered by this department.
Release Form – CCH permit applicants must complete this release form to submit to a background check.
Boat