A Pennsylvania bill of sale is used by a buyer and seller to document the transfer of ownership of a motor vehicle, vessel, gun, or other personal item. The form should be drafted before or upon the exchange of payment and, once complete, signed by each party. The original bill of sale will be kept by the buyer as a record of ownership, and a copy should be retained by the seller to use in the event of legal disputes and for tax purposes. For transactions involving motor vehicles and boats, the transfer of ownership doesn't officially occur until the certificate of title has been assigned to the new owner. If the vehicle has already been titled in Pennsylvania, the transfer of title must take place in the presence of an authorized PennDOT agent.
Types (4)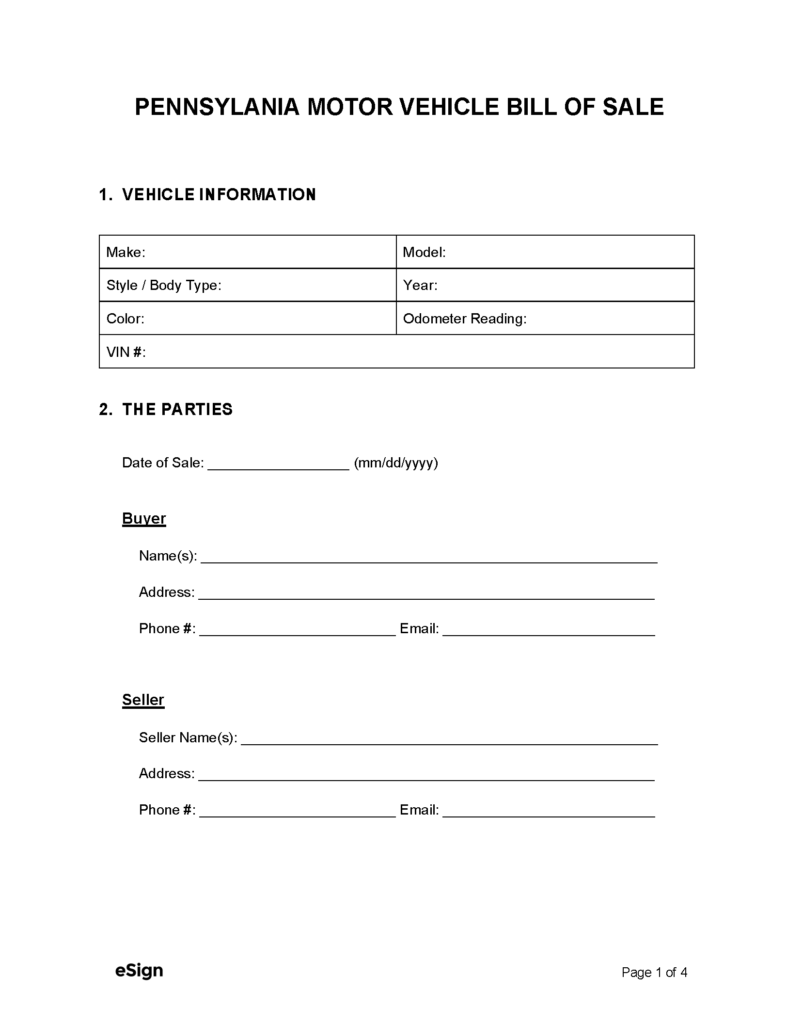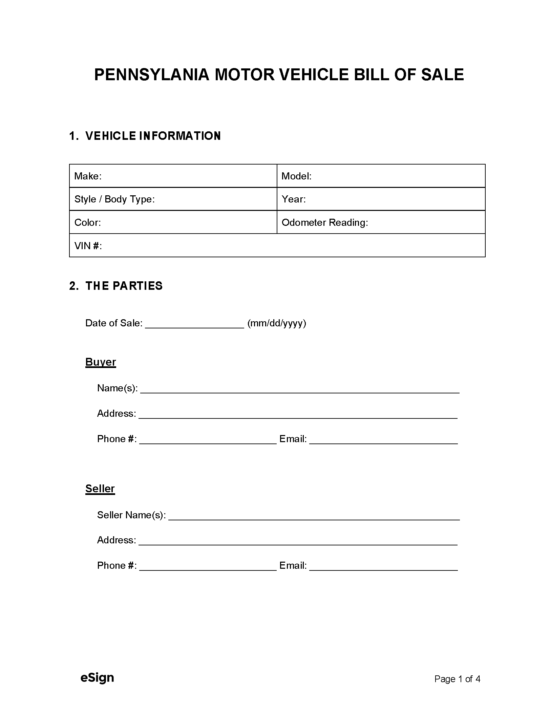 Motor Vehicle Bill of Sale – Provides legal proof of purchase of a motor vehicle. It is not legally required to present this document to the DMV while transferring the title, but it is recommended.

Download: PDF, Word (.docx), OpenDocument
---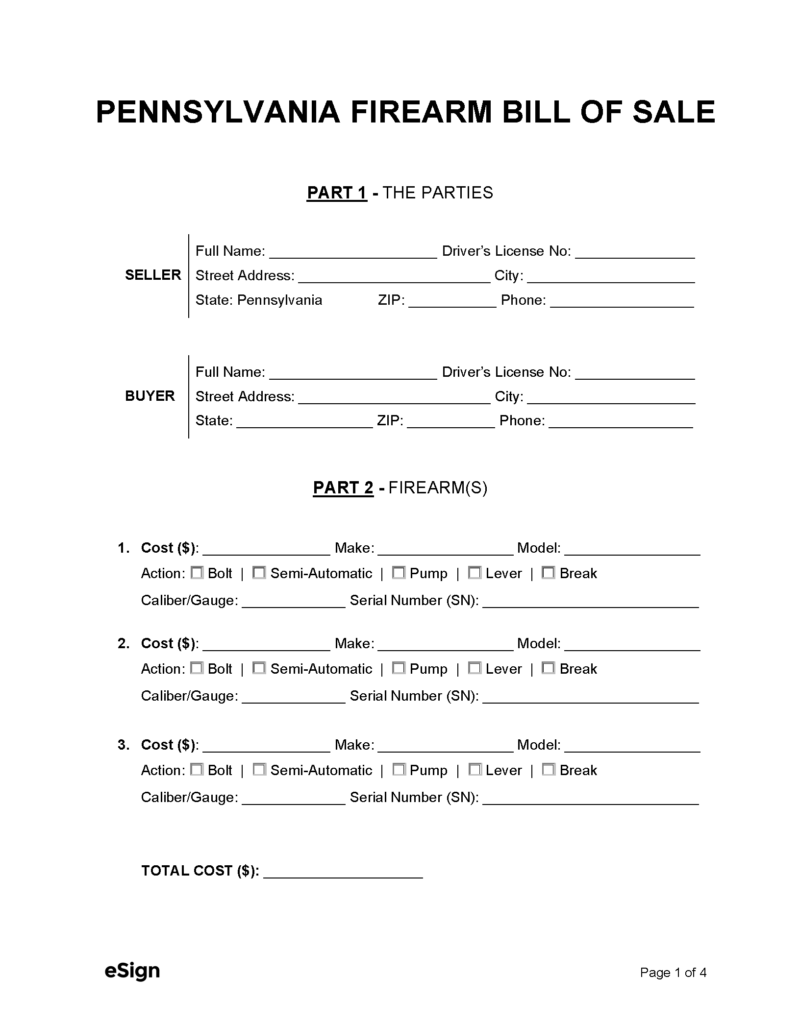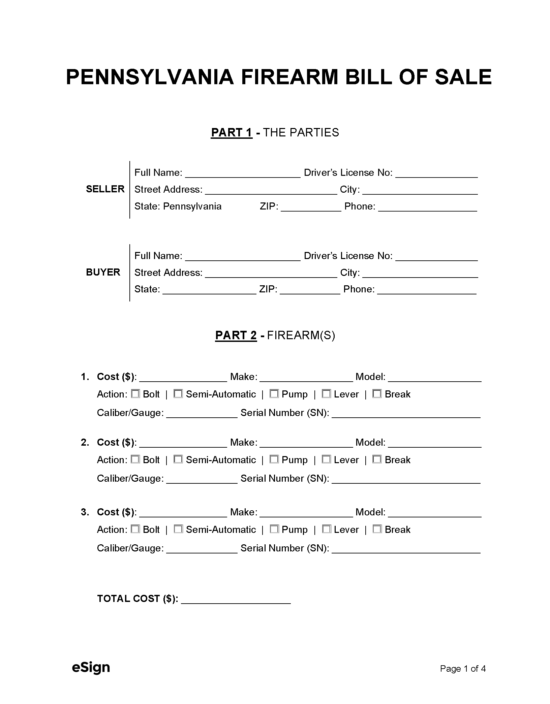 Firearm Bill of Sale – A receipt that details the transfer of a firearm from a private seller to a buyer.
Download: PDF, Word (.docx), OpenDocument
---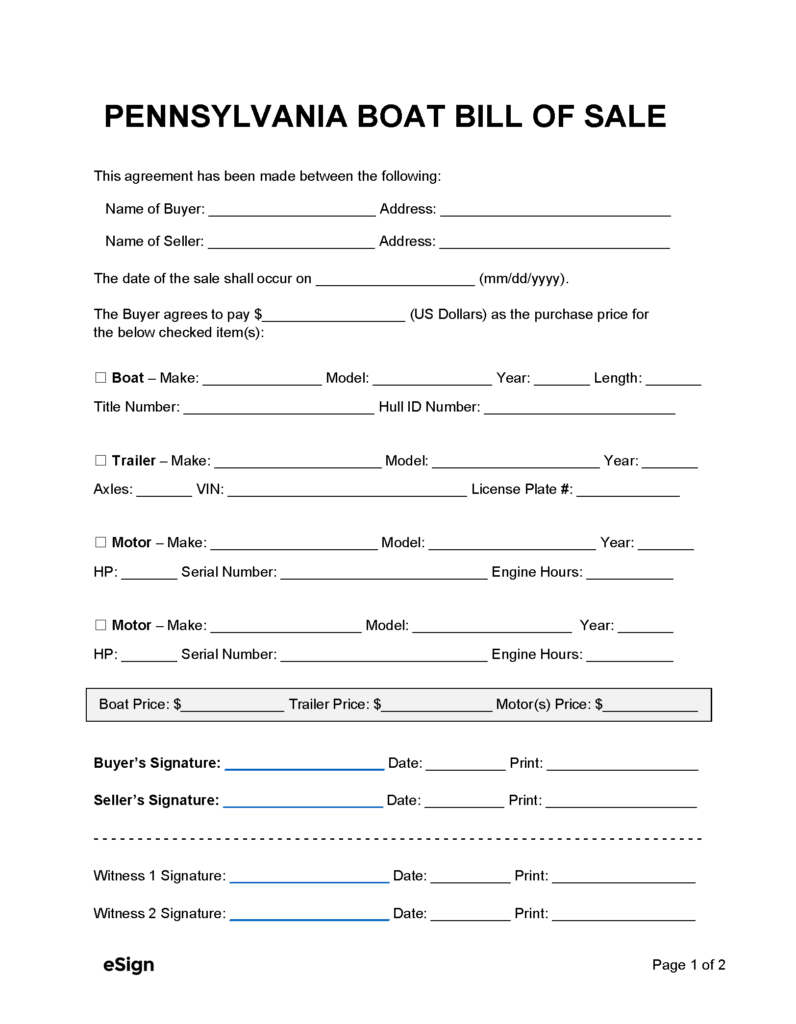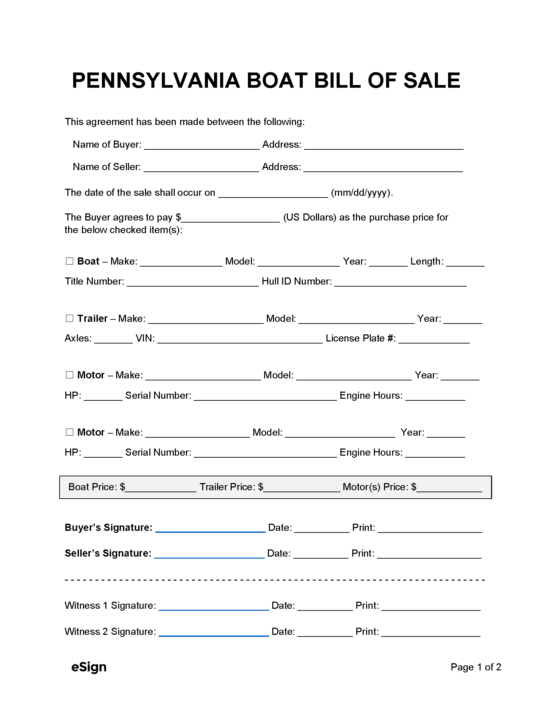 Boat Bill of Sale – A document that provides the details of a private boat transaction between a buyer and a seller.
Download: PDF, Word (.docx), OpenDocument
---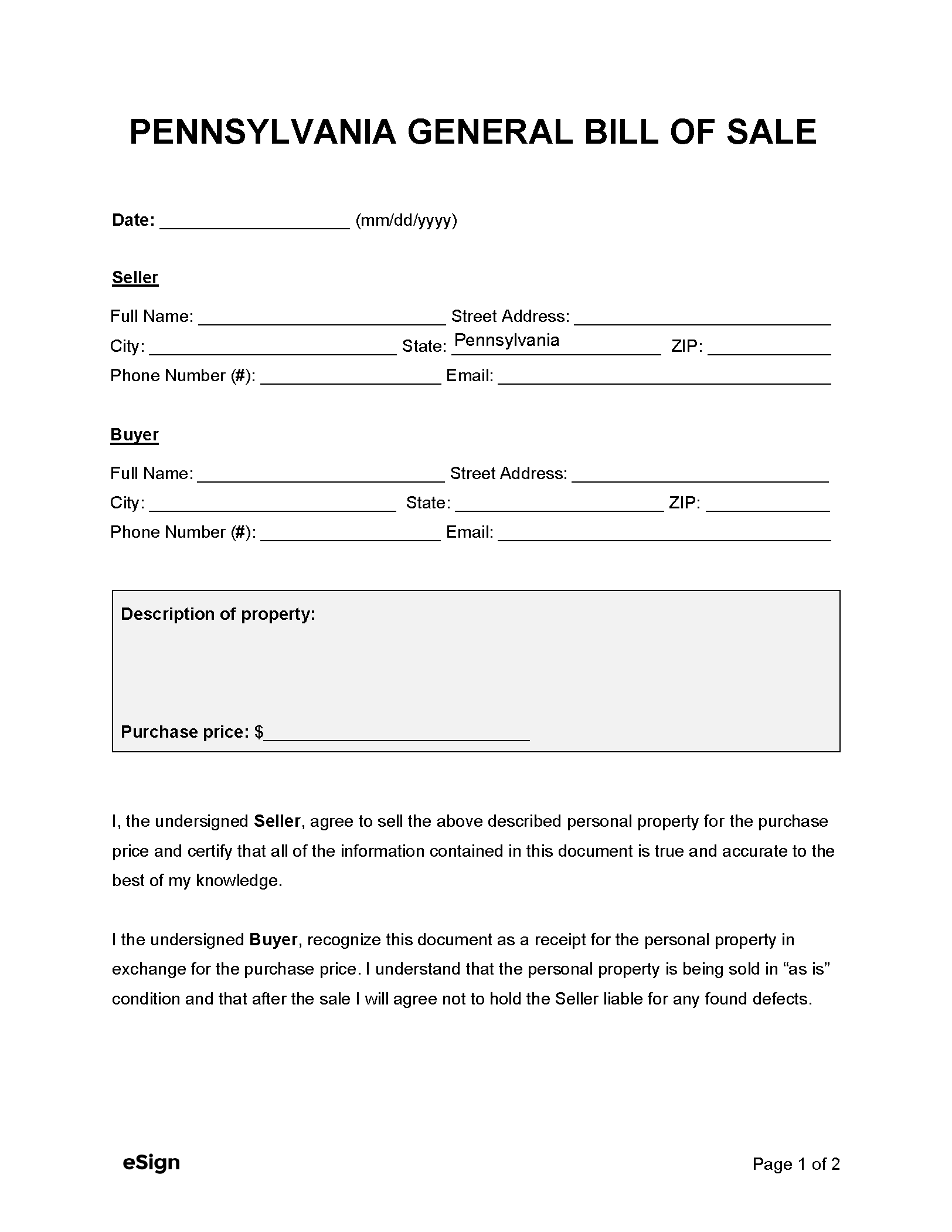 Generic Bill of Sale – This document reports the sale and transfer of personal property between a buyer and seller.
Download: PDF, Word (.docx), OpenDocument
---
Registration Resources
Motor Vehicle
Firearm
Boat