A South Dakota bill of sale is a document used to prove the transfer of personal property from one party to another. It demonstrates that a seller relinquished ownership of an item to a buyer for a designated sum of money, with each party's signatures affirming the sales price, date, and location of the transaction. If transferring ownership of a motor vehicle, the form must include the vehicle's make, model, identification number (VIN), and production year. This manufacturing information, as well as the certificate title, is required to properly register the vehicle in South Dakota.
Types (4)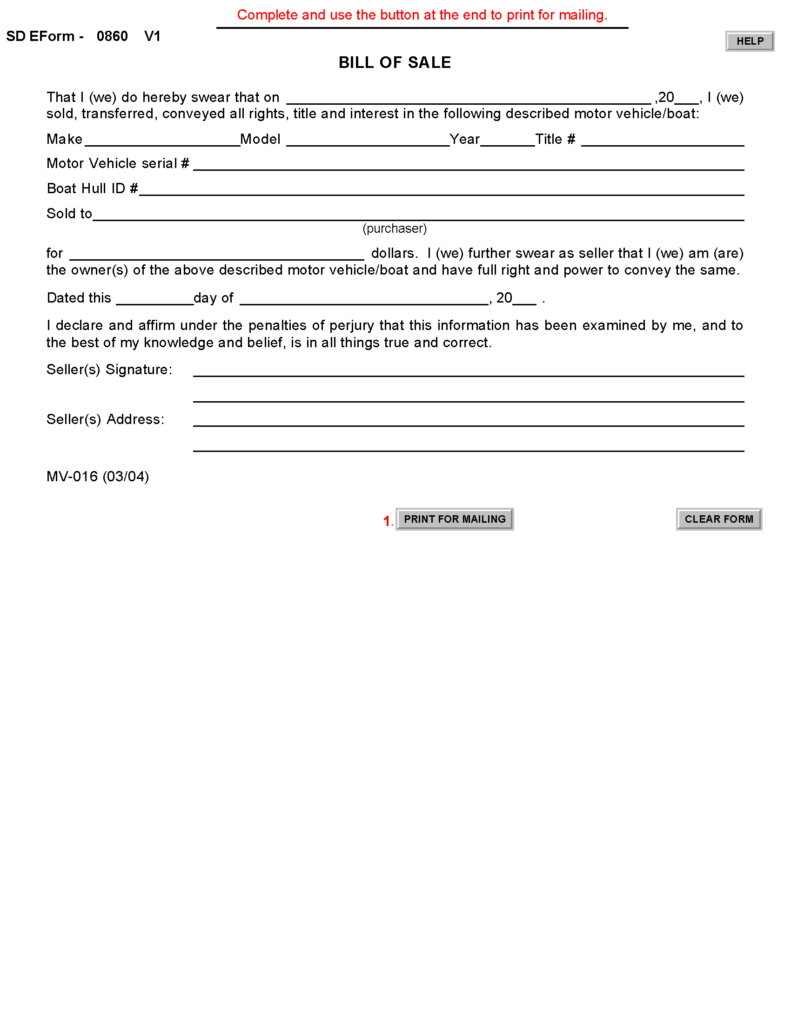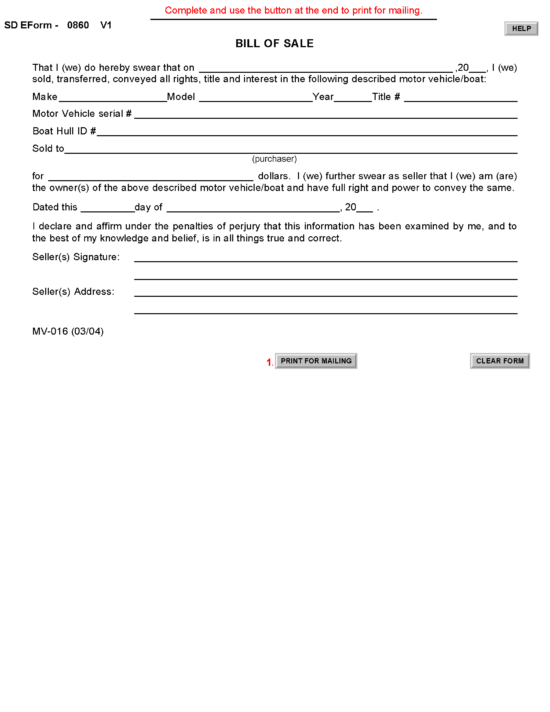 Motor Vehicle Bill of Sale
– The documentation of the sale of a motor vehicle, including vehicle information, purchase price, and the seller's signature, which authenticates the document.
Download:
PDF
---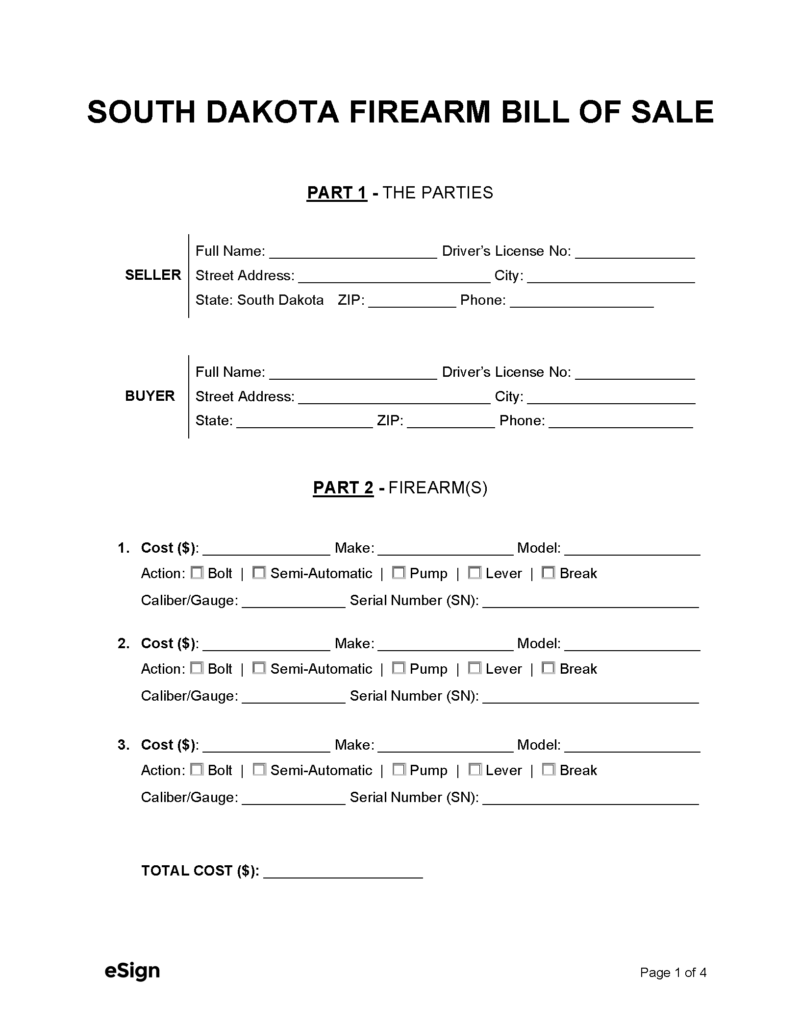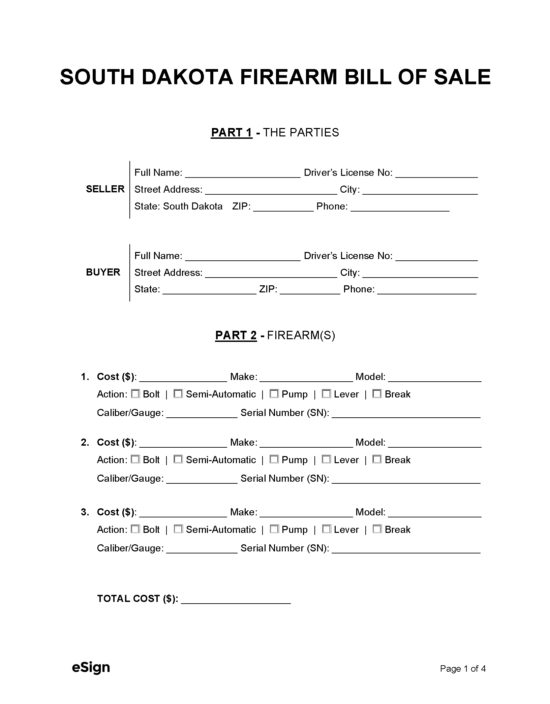 Firearm Bill of Sale – A written record of a legal transaction between a seller and a buyer involving one (1) or more firearms.
Download: PDF, Word (.docx), OpenDocument
---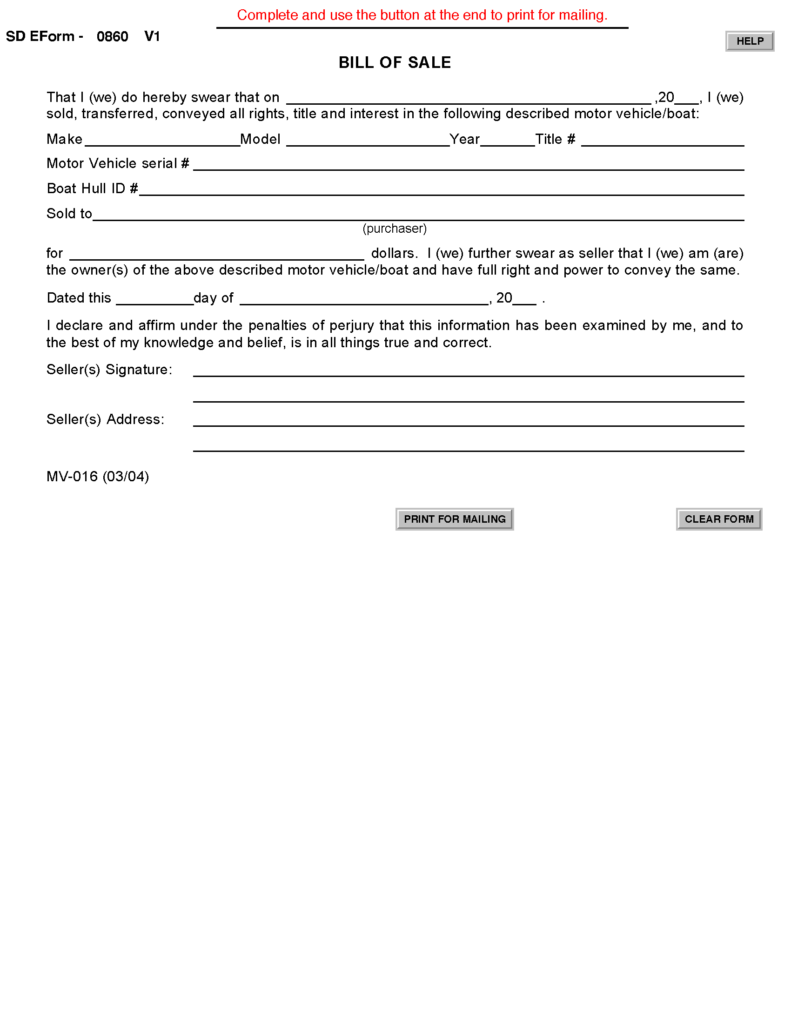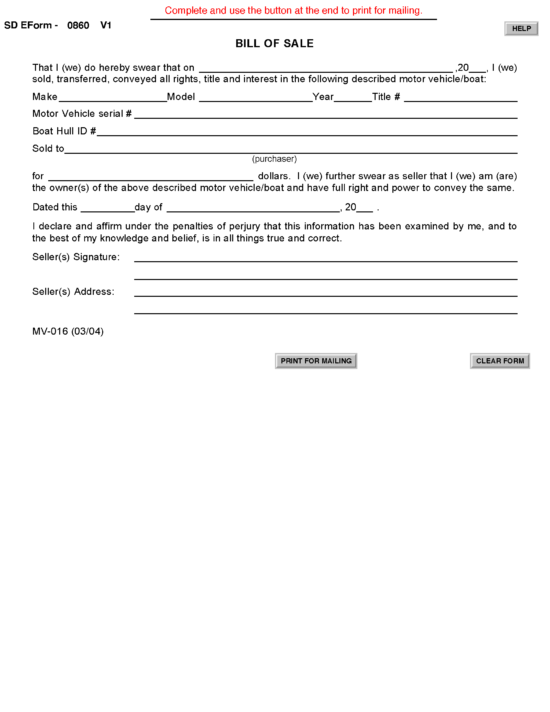 Boat Bill of Sale – A document that records the sale of a used vessel from a private seller to a buyer.
Download: PDF
---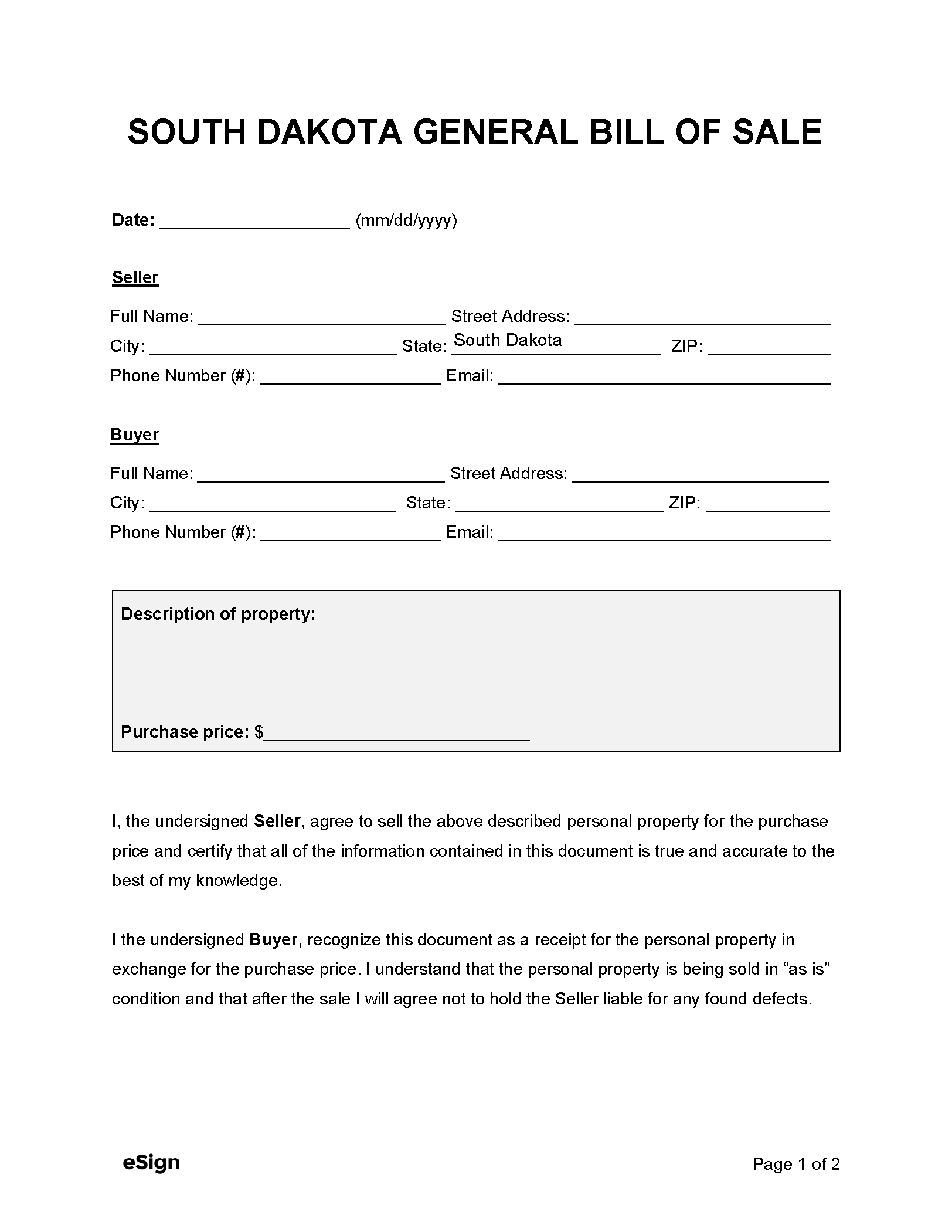 Generic Bill of Sale – A receipt for the sale of personal property, serving as evidence of the purchase price, date of sale, and other pertinent transaction information.
Download: PDF, Word (.docx), OpenDocument
---
---
Registration Resources
Motor Vehicle
Firearm
Boat