---
Updated on June 5th, 2023

A Utah bill of sale documents a transaction involving the transfer of property from a seller to a buyer. It proves that an individual or entity acquired ownership on a specific date at an agreed-upon purchase price. Soon-to-be vehicle owners are advised to request a bill of sale from the seller upon the exchange of payment. In doing so, they are afforded proof of ownership that can be used when titling and registering the vehicle, and it may prove useful when calculating the amount of sales tax due. Regardless of the type of property being transferred, a complete and signed bill of sale is a practical tool for demonstrating ownership.
Types (4)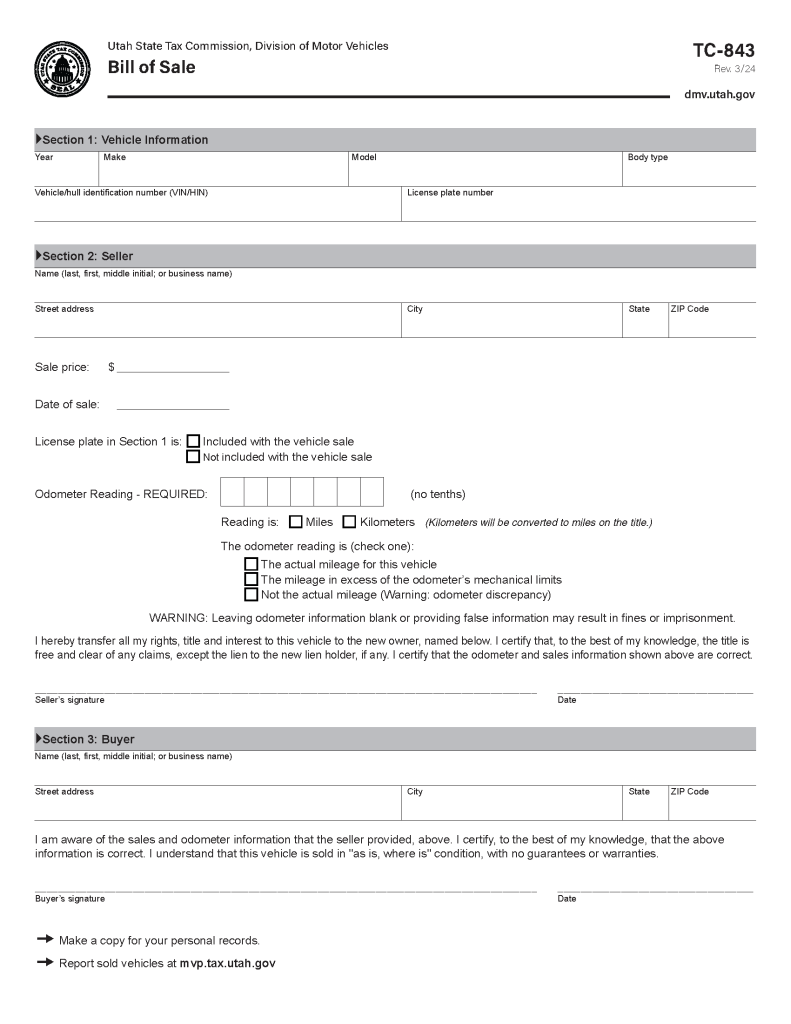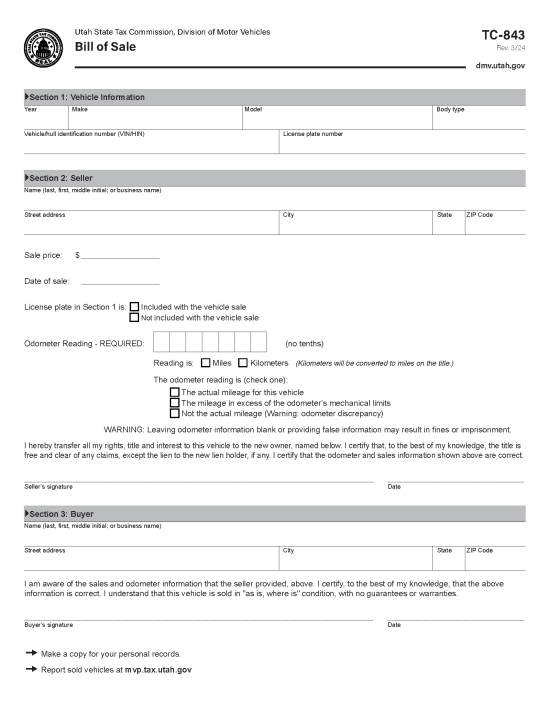 Motor Vehicle Bill of Sale – Also called "Form TC-843," this bill of sale documents the sale of motor vehicles in Utah.

Download: PDF
---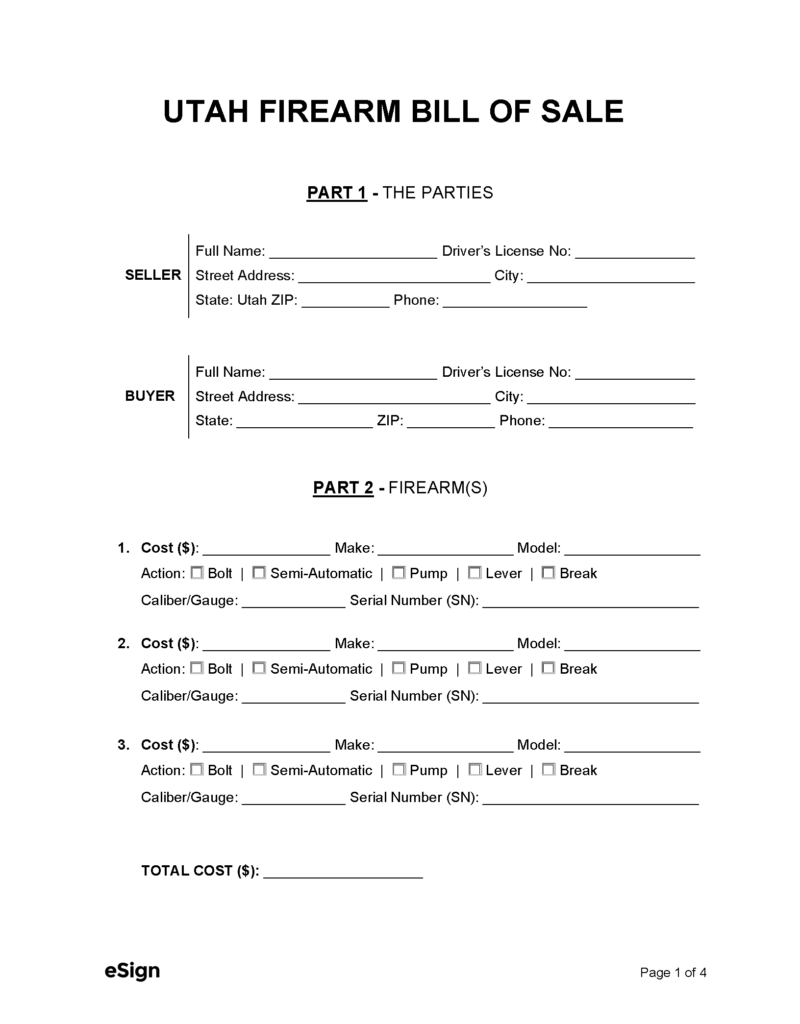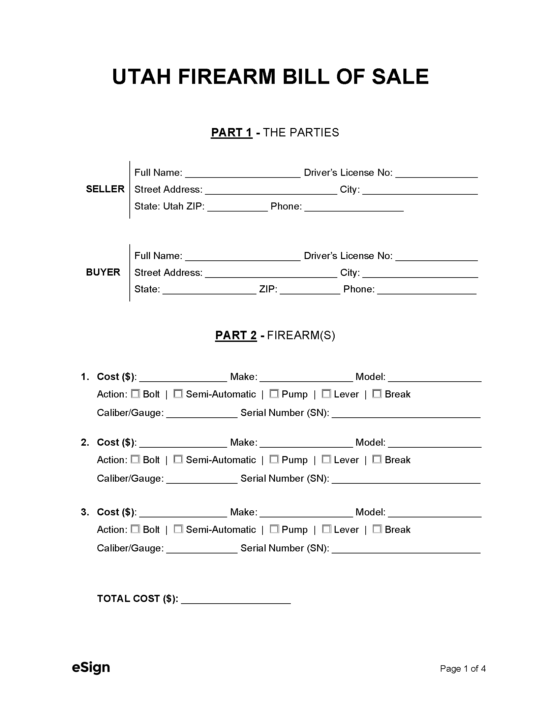 Firearm Bill of Sale – A document that records a private transaction between a buyer and a seller involving one (1) or more firearms.
Download: PDF, Word (.docx), OpenDocument
---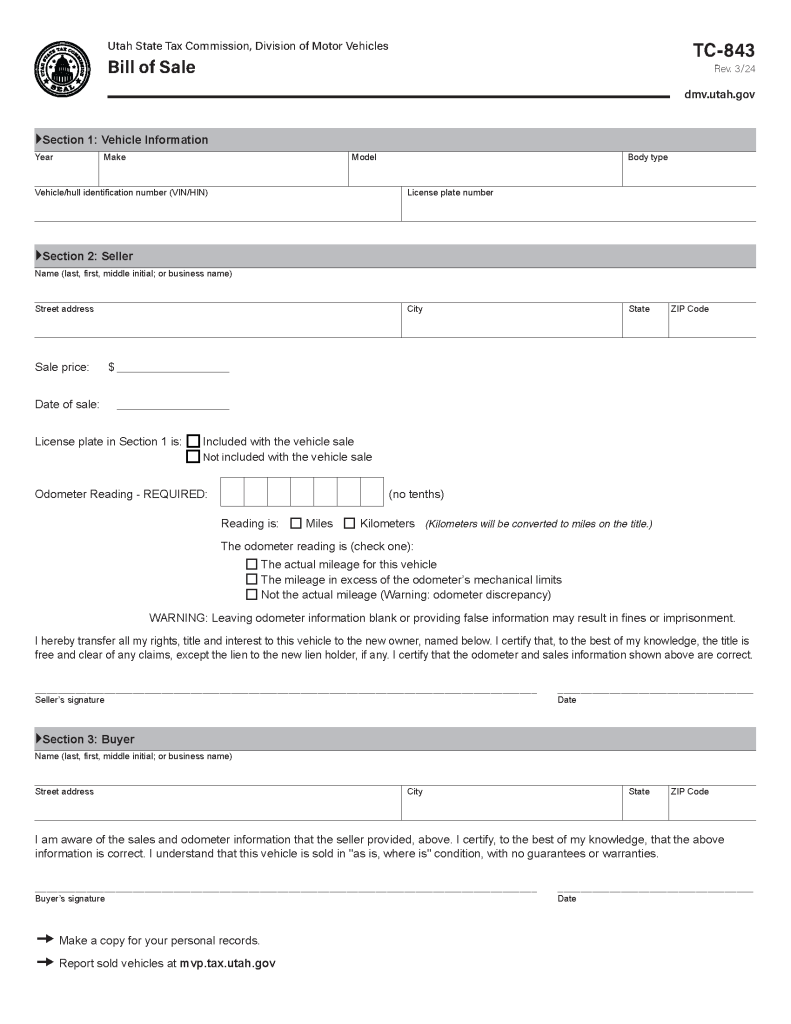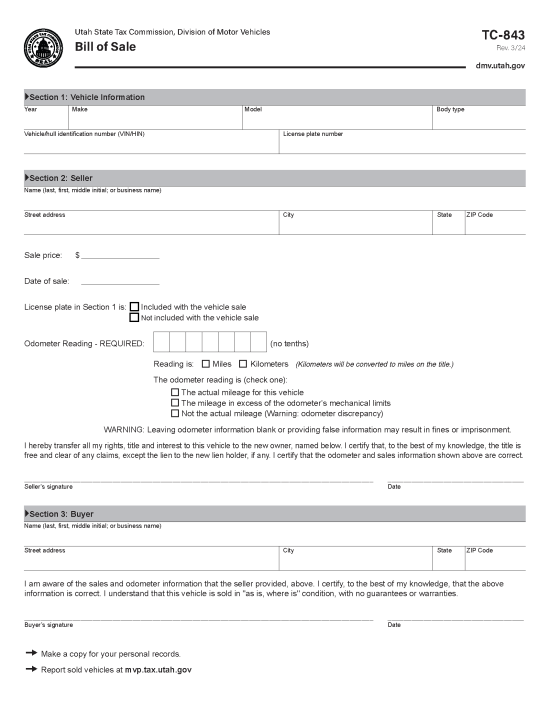 Boat Bill of Sale – The record of sale for a boat that must be kept by the buyer as proof of purchase when registering and titling the vessel.
Download: PDF
---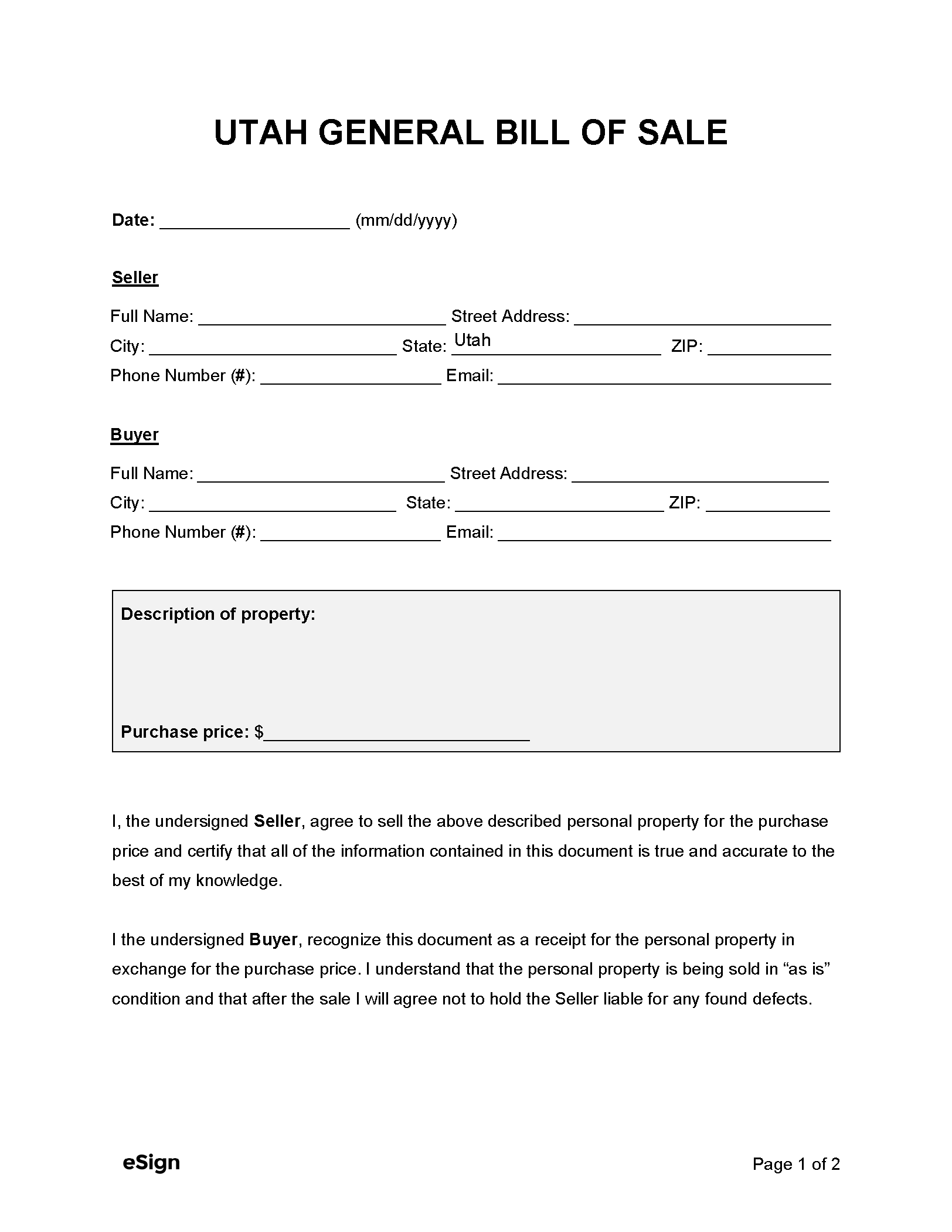 Generic Bill of Sale – Can be used for the sale of any item to prove that ownership has transferred to the buyer.
Download: PDF, Word (.docx), OpenDocument
---
---
Registration Resources
Motor Vehicle
Firearm
Boat