A North Carolina deed legally transfers ownership of real estate from a grantor (old owner) to a grantee (new owner) and may include warranties to protect the property's title. The extent to which the title is protected differs from deed to deed. A general warranty deed is the safest option for the grantee; it holds the grantor accountable for existing title encumbrances, even those originating before they acquired ownership. On the other hand, a quit claim deed provides no title assurances at the benefit of being a quick and easy way to facilitate the transfer of property.
Types (4)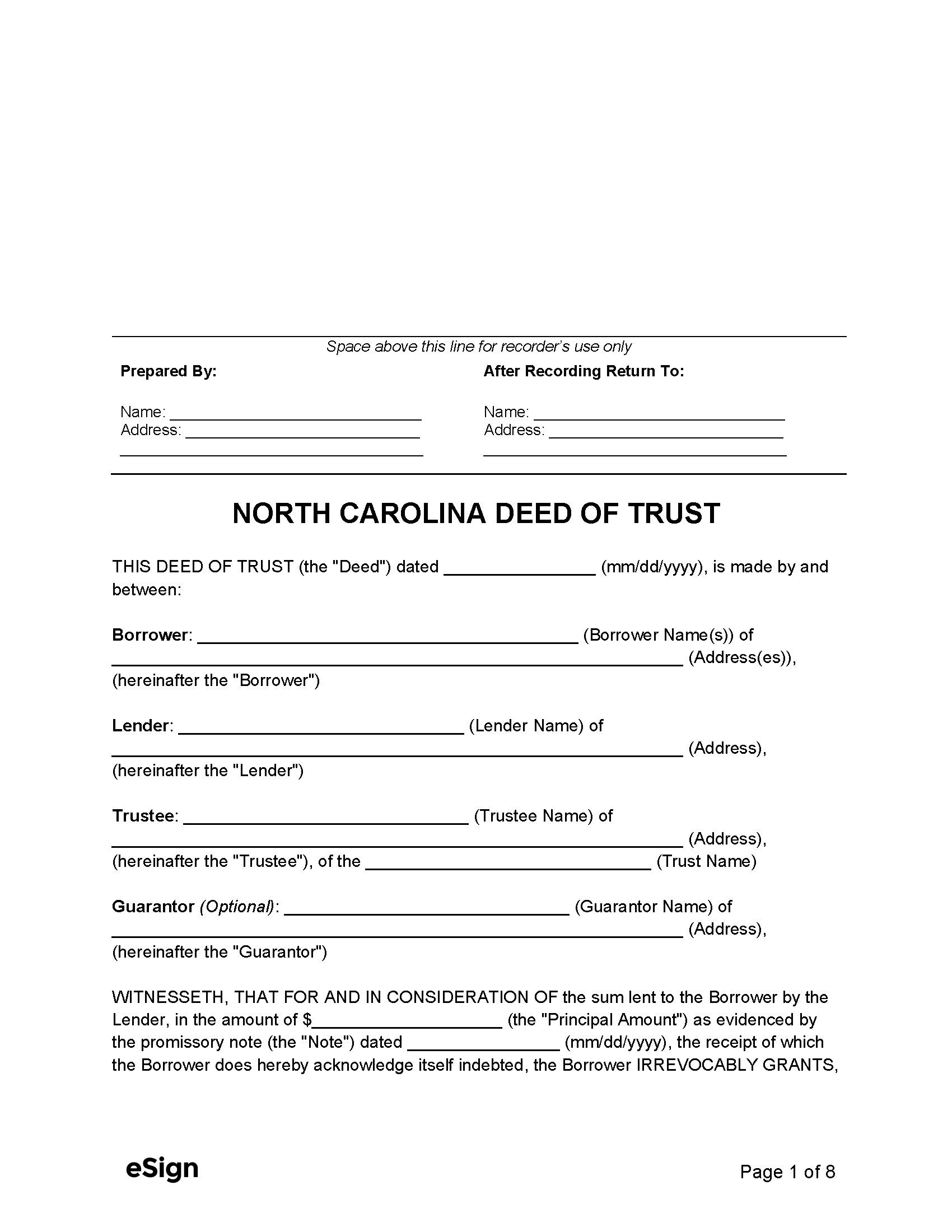 Deed of Trust – Transfers a grantor's property title to a trustee to hold as loan security (collateral). The title will be returned to the grantor when the loan is repaid.
Download: PDF, Word (.docx), OpenDocument
---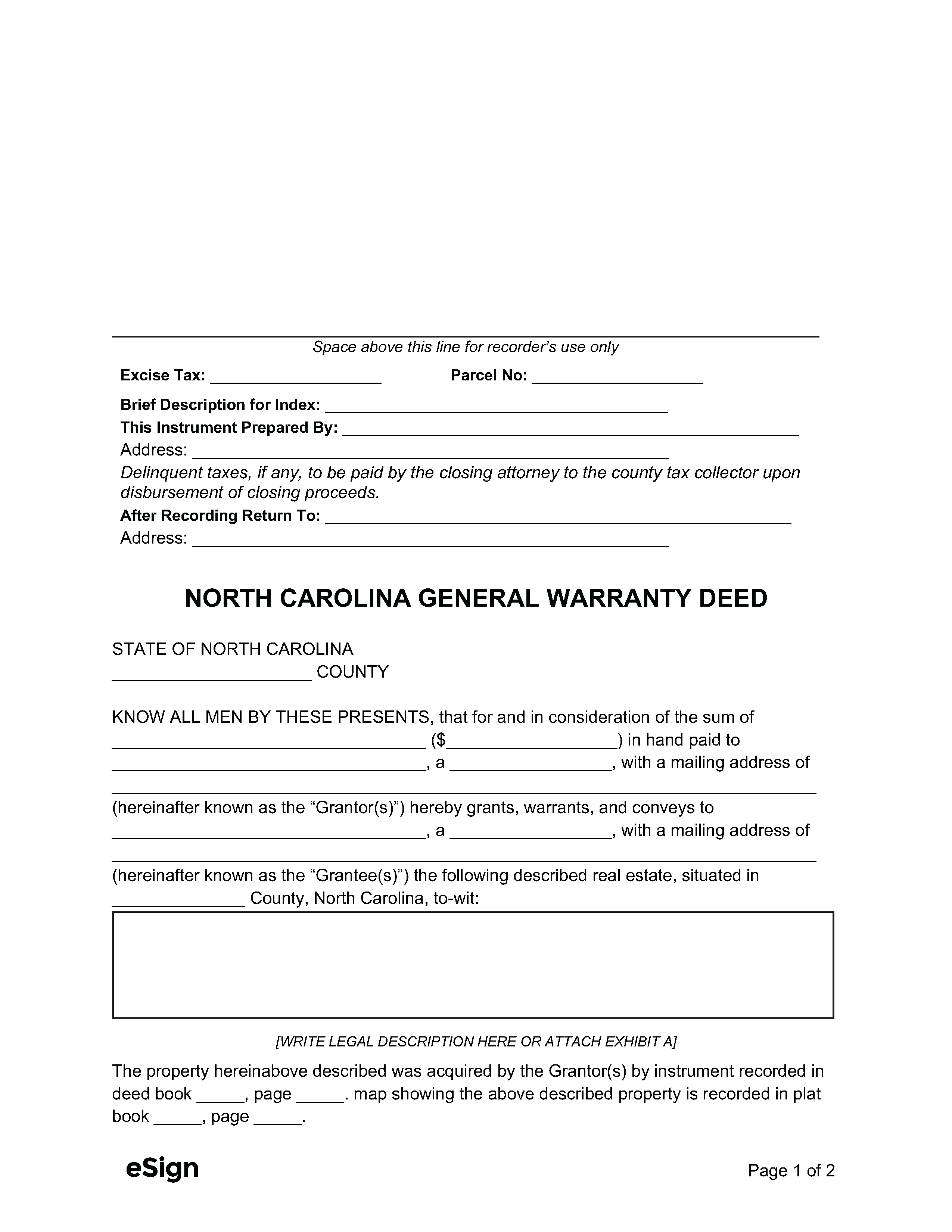 General Warranty Deed – Transfers property with a guarantee that the grantor's ownership is valid and that the title is free from liens, claims, and all other encumbrances.
Download: PDF, Word (.docx), OpenDocument
---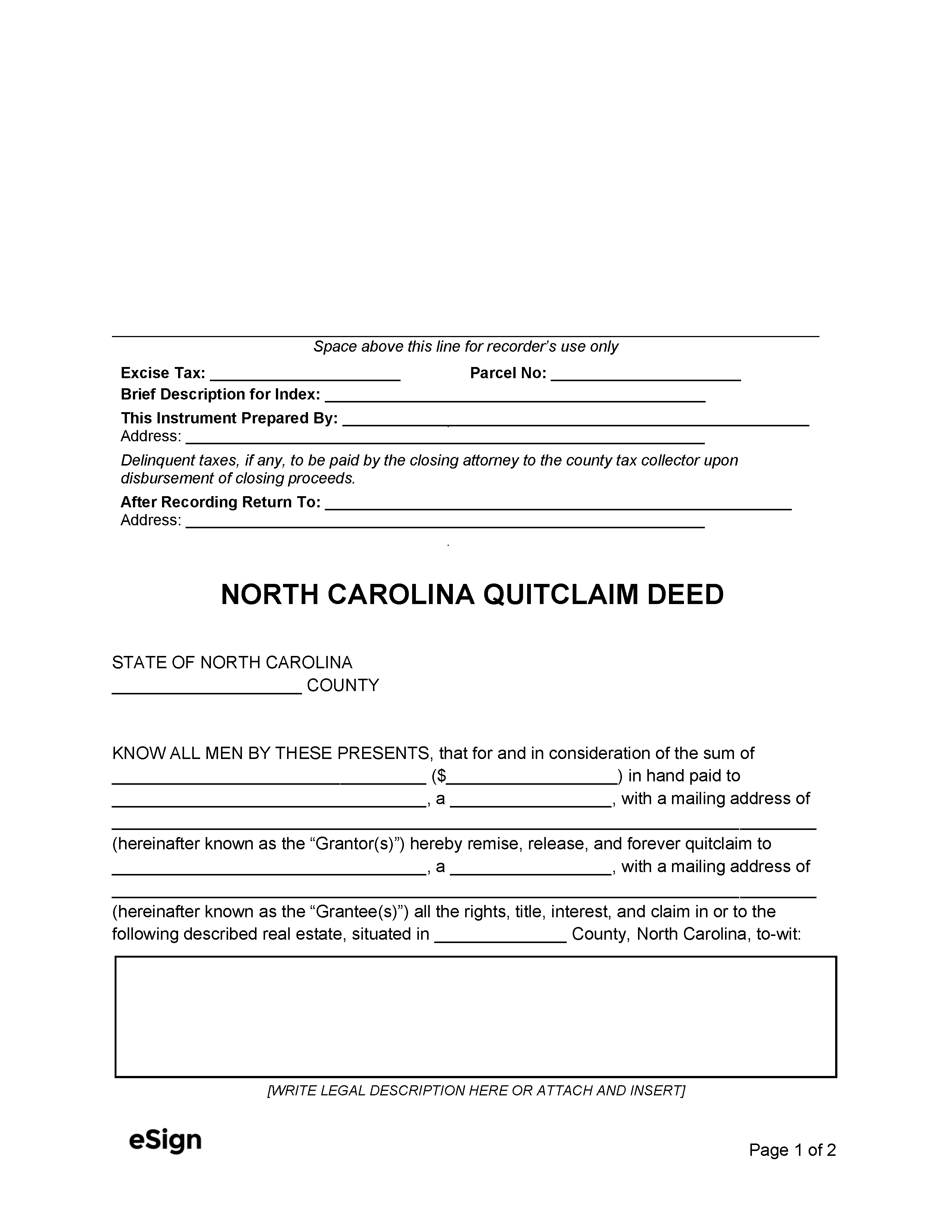 Quit Claim Deed – Provides no title warranties or covenants to protect the grantee. The property's title is transferred "as is."
Download: PDF, Word (.docx), OpenDocument
---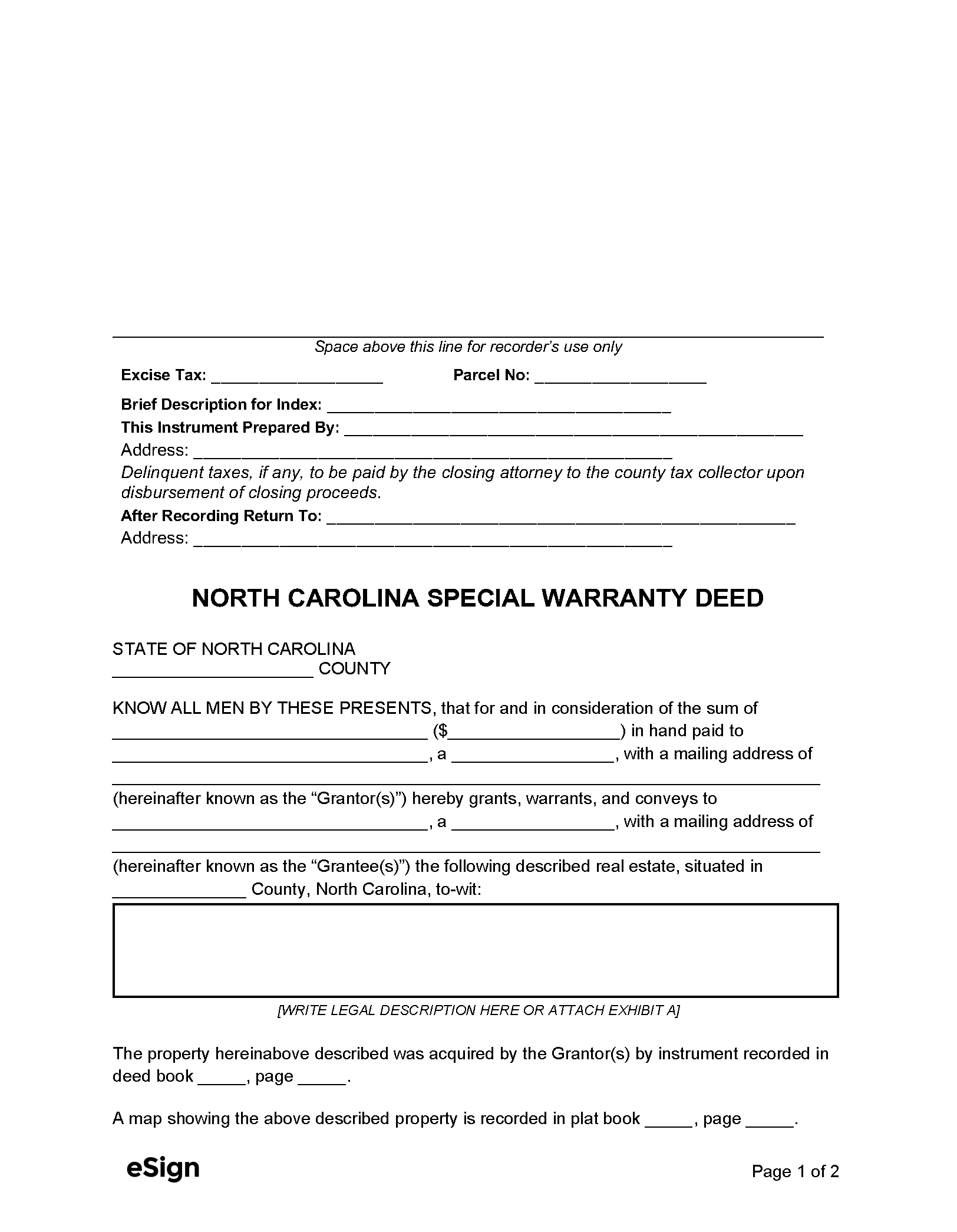 Special Warranty Deed – Guarantees that the grantor has not caused any title encumbrances during their ownership, but does not warrant the title against encumbrances caused by former owners.
Download: PDF, Word (.docx), OpenDocument
---