An Oklahoma deed is a legal form that transfers ownership of property from a seller (the "grantor") to a buyer (the "grantee"). Deeds are the most vital instruments in proving property ownership and are required whenever real estate is sold. For a deed to be valid, it must be signed, acknowledged before a notary, and recorded with the Register of Deeds (part of the clerk's office).
Oklahoma recognizes several deed types, each providing different levels or title protection to the grantee. There are general warranty deeds (full protection), special warranty deeds (limited protection), and quit claim deeds (no protection). Individuals can also execute a transfer on death deed whereby property is given to beneficiaries effective upon the grantor's death.
Types (4)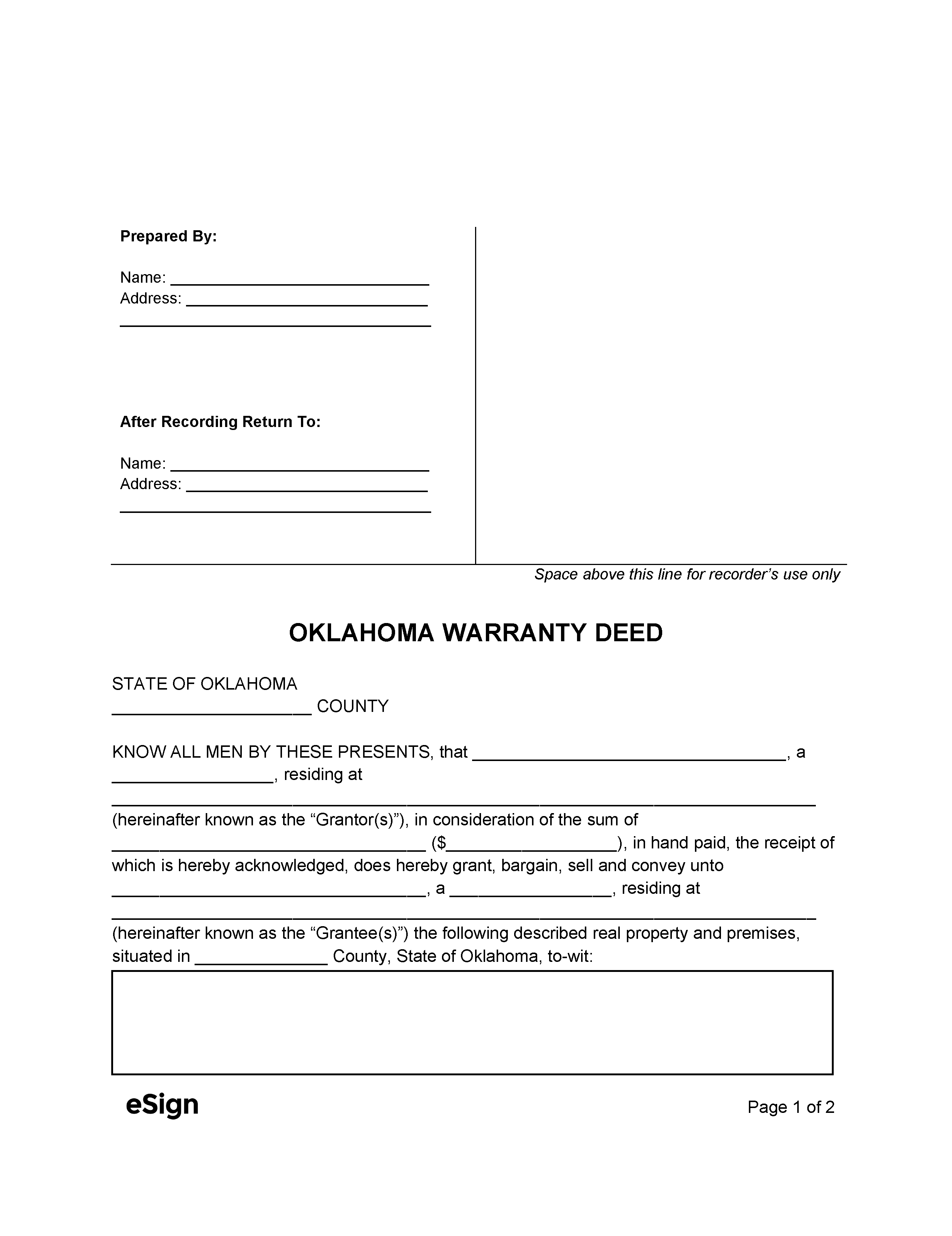 General Warranty Deed – Includes a guarantee that the property title is free from liens, judgments, and encumbrances of any nature.
Download: PDF, Word (.docx), OpenDocument
---
Special Warranty Deed – Guarantees the title for the time the grantor owned the property, but does not cover title defects from previous owners.
Download: PDF, Word (.docx), OpenDocument
---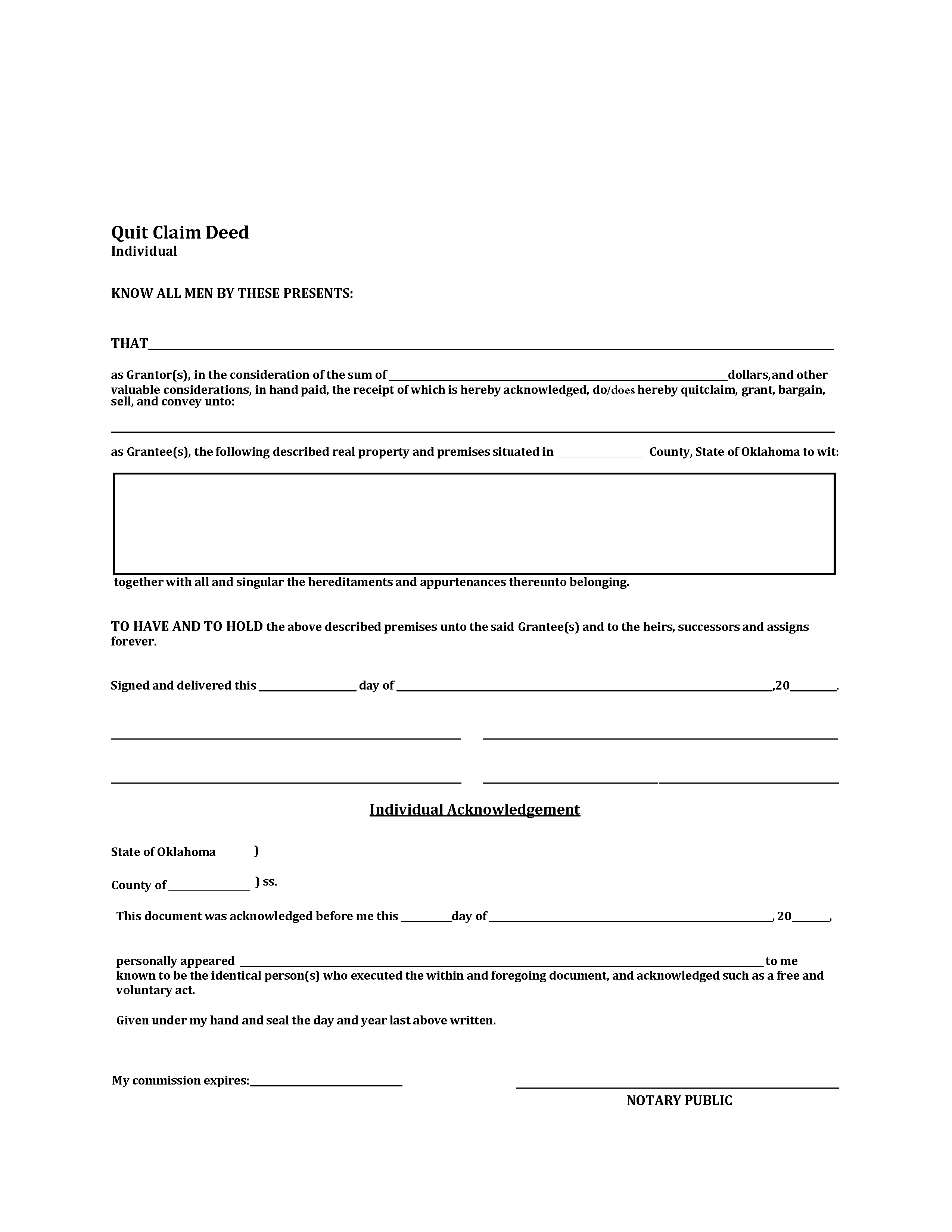 Quit Claim Deed – Transfers property without guaranteeing the validity of the grantor's ownership or the quality of the property title.
Download: PDF
---
Transfer on Death Deed – Enables the grantor to designate a beneficiary who will inherit ownership of the grantor's property upon the grantor's death.
Download: PDF, Word (.docx), OpenDocument
---