An Oregon transfer on death deed is a form whereby a beneficiary inherits a real estate title when the owner passes away. This deed is essentially ineffective until after the owner dies, at which point the named beneficiary obtains ownership immediately without probate. While living, the owner retains full title rights and may rent, sell, or otherwise transfer ownership without the beneficiary's consent. The owner can revoke the form by executing a revocation document (available below) or another transfer on death deed.
In Oregon, there is an 18-month waiting period following the death of the owner wherein creditors and claimants can challenge the validity of the deed or file a claim against the property, creating a cloud on the title. This waiting period may be problematic for the beneficiary as it could restrict their ability to sell the real estate.
---
Related Forms (1)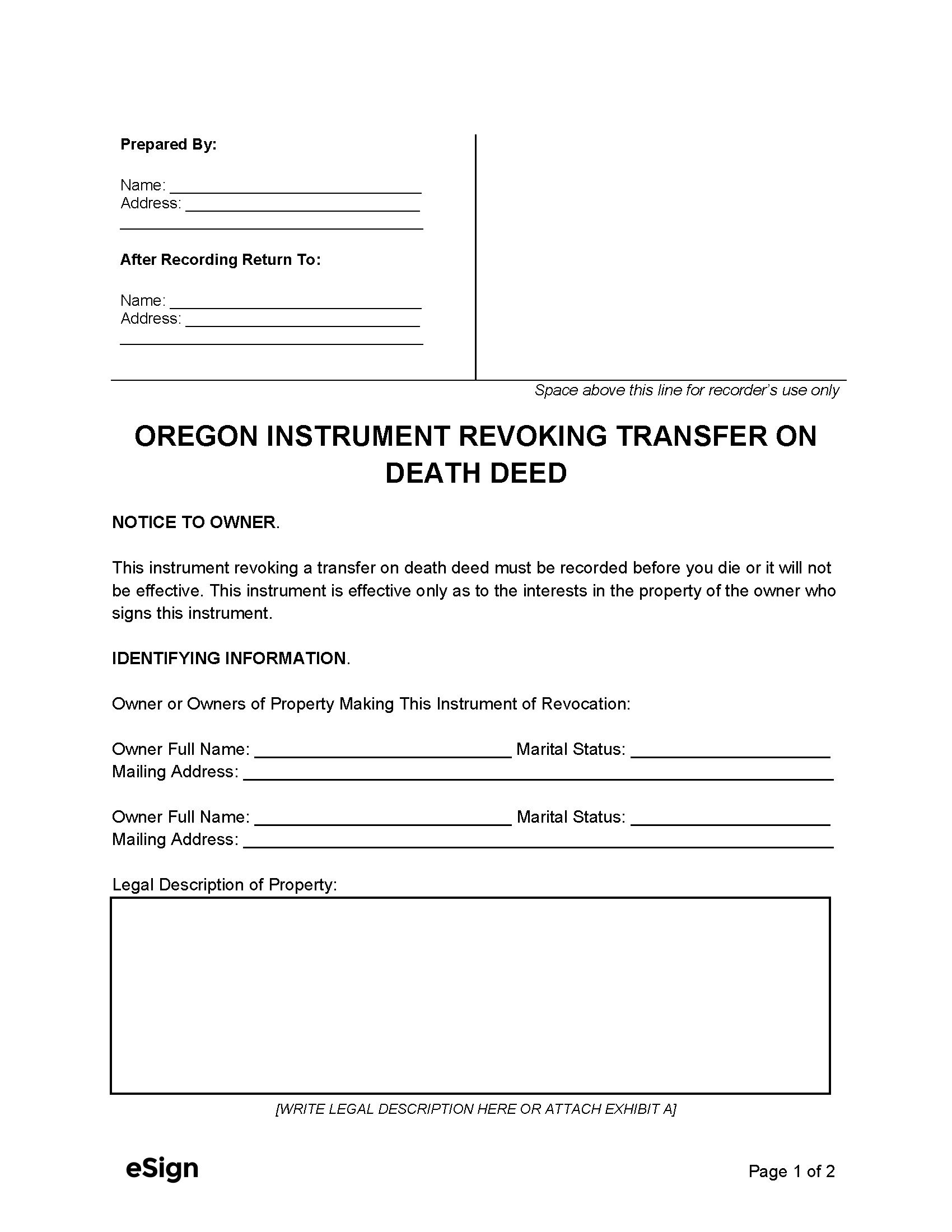 Instrument Revoking Transfer on Death Deed – Executed by a property owner to cancel a previously-recorded transfer on death deed.
Download: PDF, Word (.docx), OpenDocument.