---
Updated on October 26th, 2022

An Oregon deed is a document used to transfer a property title from an owner (the "grantor") to a buyer or transferee (the "grantee"). The grantee will be provided varying levels of protection against title defects depending on the type of deed used. While deeds that ensure the title is unencumbered are better suited for most homebuyers, family members or parties that trust each other may use a deed that offers less protection (such as quit claim or special warranty deeds) to simplify the transfer process. The completed deed must be signed by the grantor, notarized, and filed with the county clerk where the property is located.
Types (5)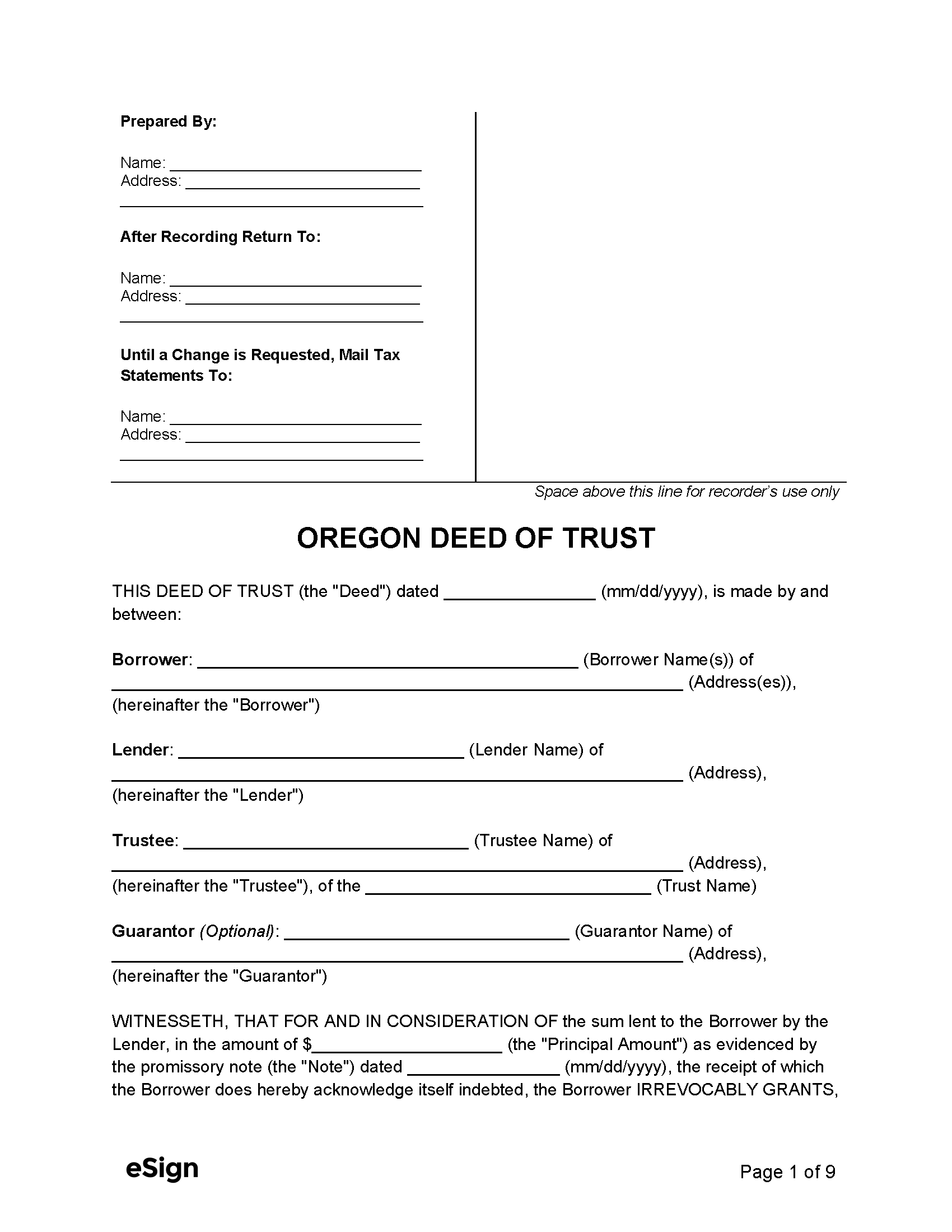 Deed of Trust – An agreement under which a borrower (the grantor) conveys ownership to a trustee. The trustee retains ownership of the property until the borrower pays back a loan to a lender.
Download: PDF, Word (.docx), OpenDocument
---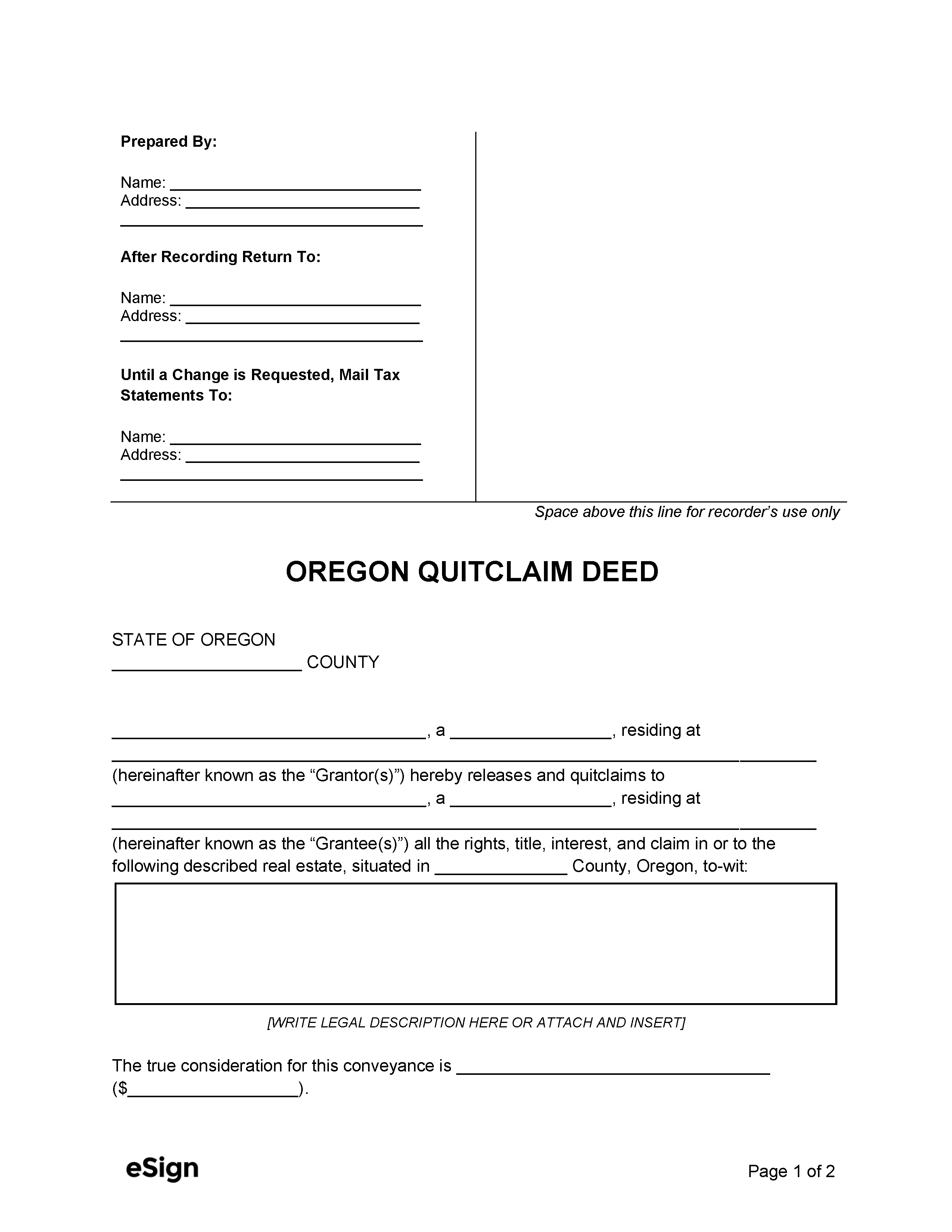 Quit Claim Deed – A deed wherein protection or guarantees from title defects is not required (often employed in transfers between family members).
Download: PDF, Word (.docx), OpenDocument
---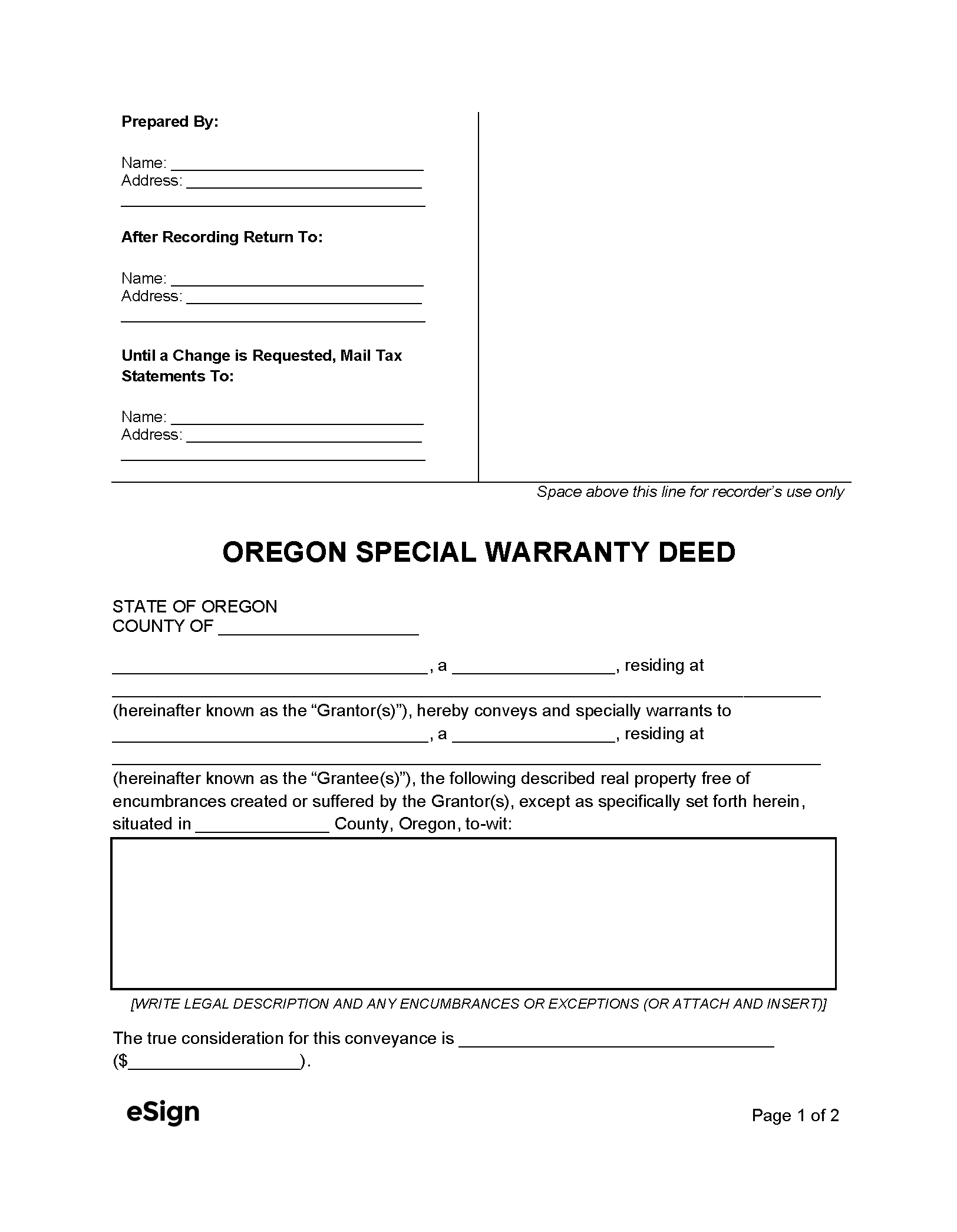 Special Warranty Deed – Provides a guarantee that there are no claims or liens from the grantor's period of ownership, but provides no such guarantee regarding previous ownership.
Download: PDF, Word (.docx), OpenDocument
---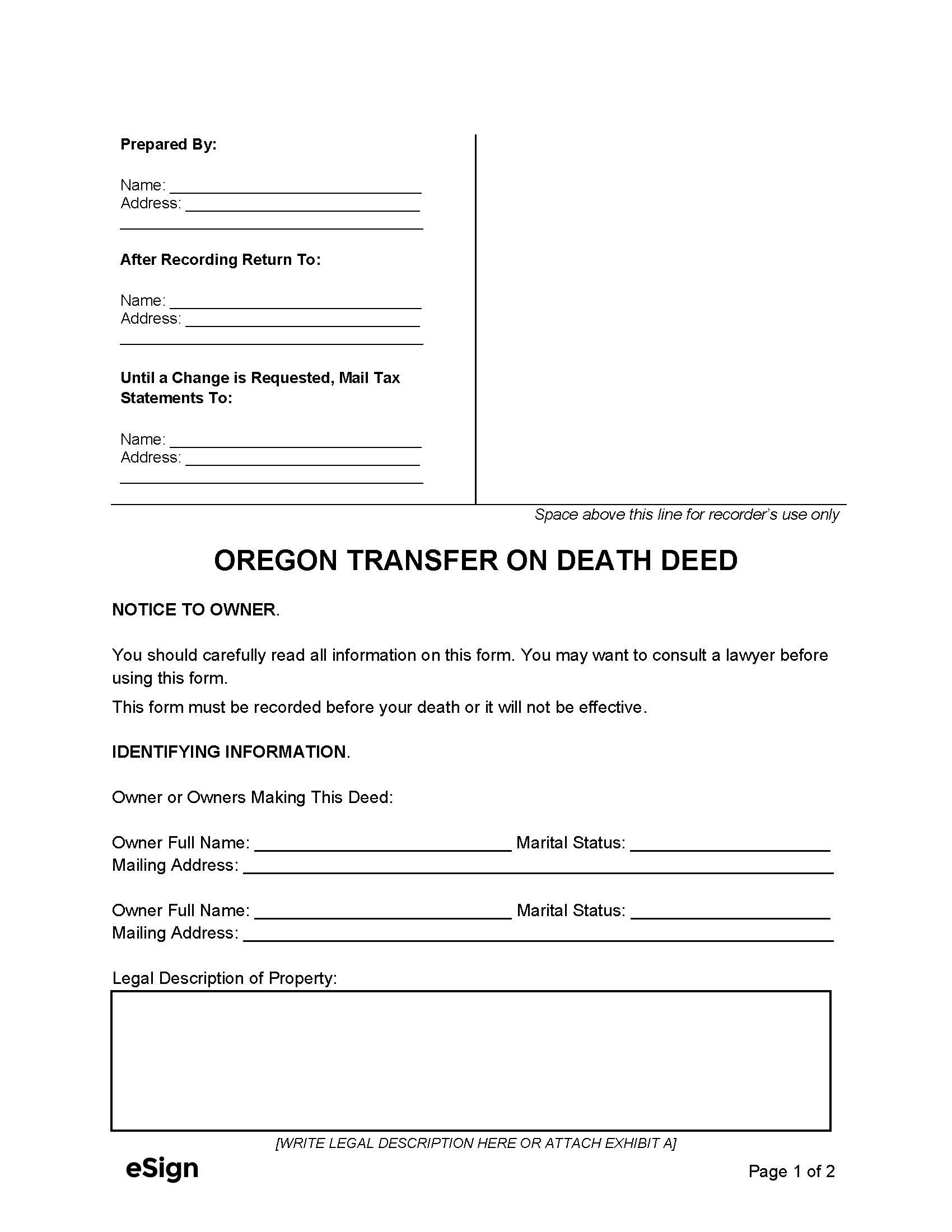 Transfer on Death Deed – Used to name a beneficiary who will receive the property title upon the owner's death.
Download: PDF, Word (.docx), OpenDocument
---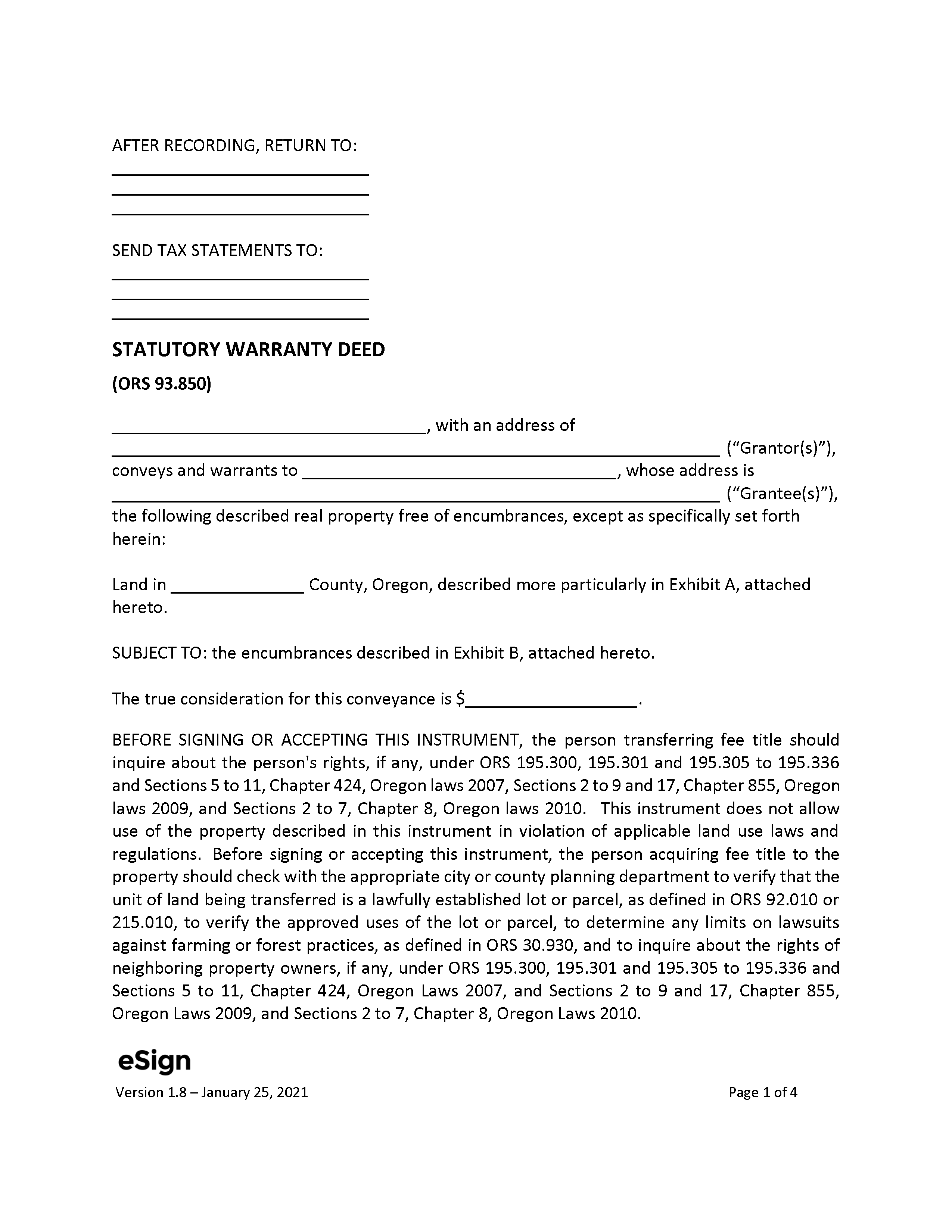 Warranty Deed – Guarantees a purchaser of real estate that the title is clear of liens and encumbrances. This document is also referred to as a "general warranty deed."
Download: PDF, Word (.docx), OpenDocument
---