---
Updated on February 26th, 2022

A North Dakota unsecured promissory note details a borrower's repayment obligations on a loan that is not protected by collateral. This note is generally reserved for loans between family members, friends, or low-risk borrowers with good credit, as it is riskier to the lender than its secured counterpart. The completed document will contain the amount to be repaid, how often payments are expected, what interest will be charged, and what will happen should the lender fail to make payment.
---
Related Forms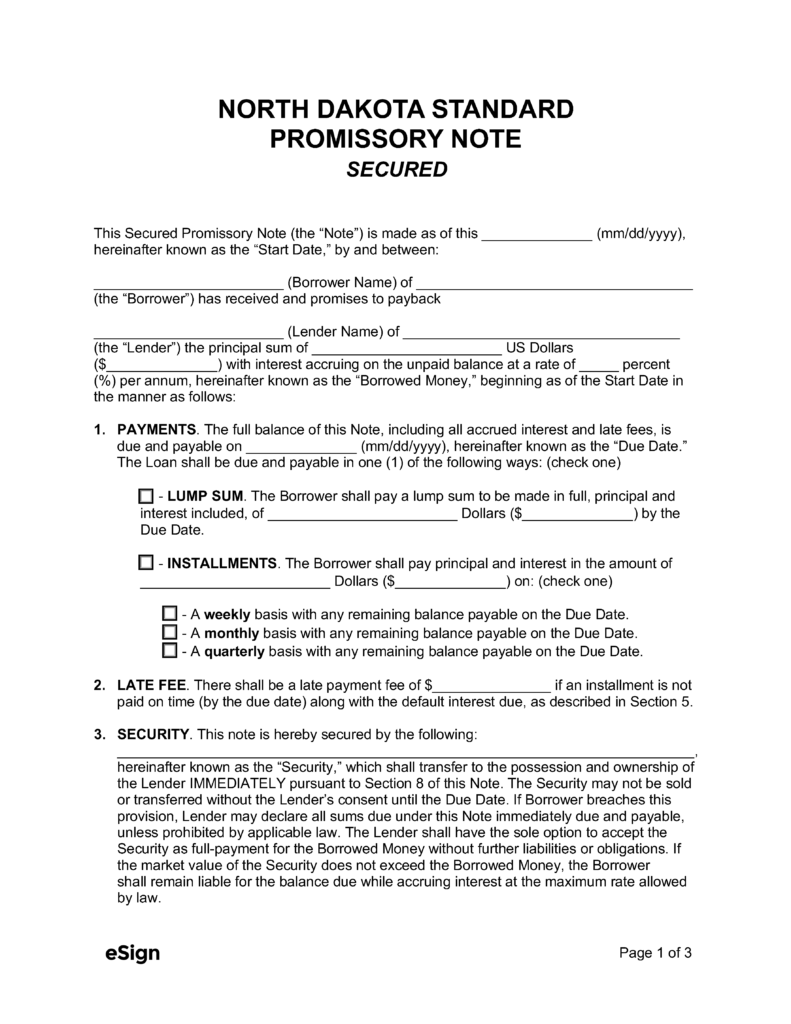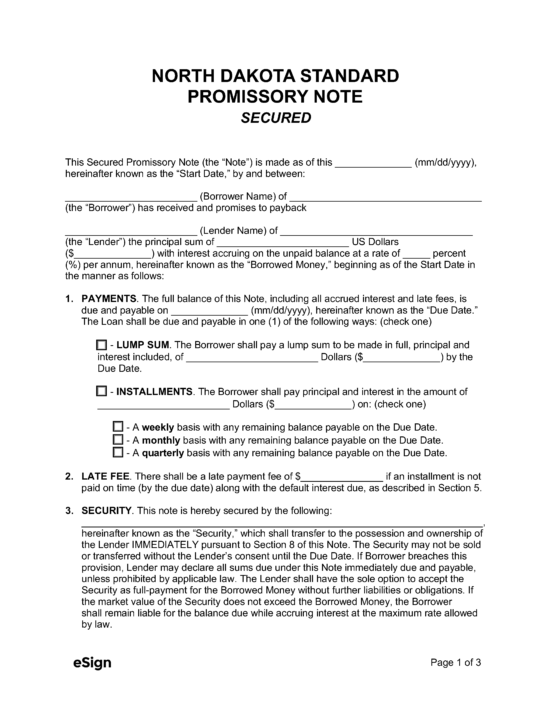 Secured Promissory Note – A collateralized loan agreement between a borrower and a lender.
Download: PDF, Word (.docx), OpenDocument