---
Updated on November 18th, 2022

An Alabama non-solicitation agreement is a form that prevents employees from using company information to steal employees and clients from an employer. Companies use the contract to protect business interests that, if stolen by a rival, could harm the company's competitive advantage. The covenant can exist as a standalone agreement or as a provision within a broader employment contract. Once signed, the employee must abide by the agreement terms while employed and for a stated period following termination.
Statutes: § 8-1-190
Legally Enforceable?: Yes, though it must adhere to the state statutes.
Requirements (§ 8-1-190 & § 8-1-192): To be enforceable, the agreement must:

Preserve a "protectable interest" (§ 8-1-191).
Be reasonable in duration and geographic area.
Be supported by sufficient consideration.
Be one of the following:

A contract between the buyer and seller of a business;
A contract that prevents the solicitation of an essential agent, employee, or servant; or
A contract that prevents an agent, employee, or servant from solicitating customers.

Have a term of one (1) year or less (between buyer and seller).
Have a term of eighteen (18) months or as long as post-separation payment is received, whichever is greater (between entity and employee/agent/servant).
---
Related Forms (2)
Alabama Non-Compete Agreement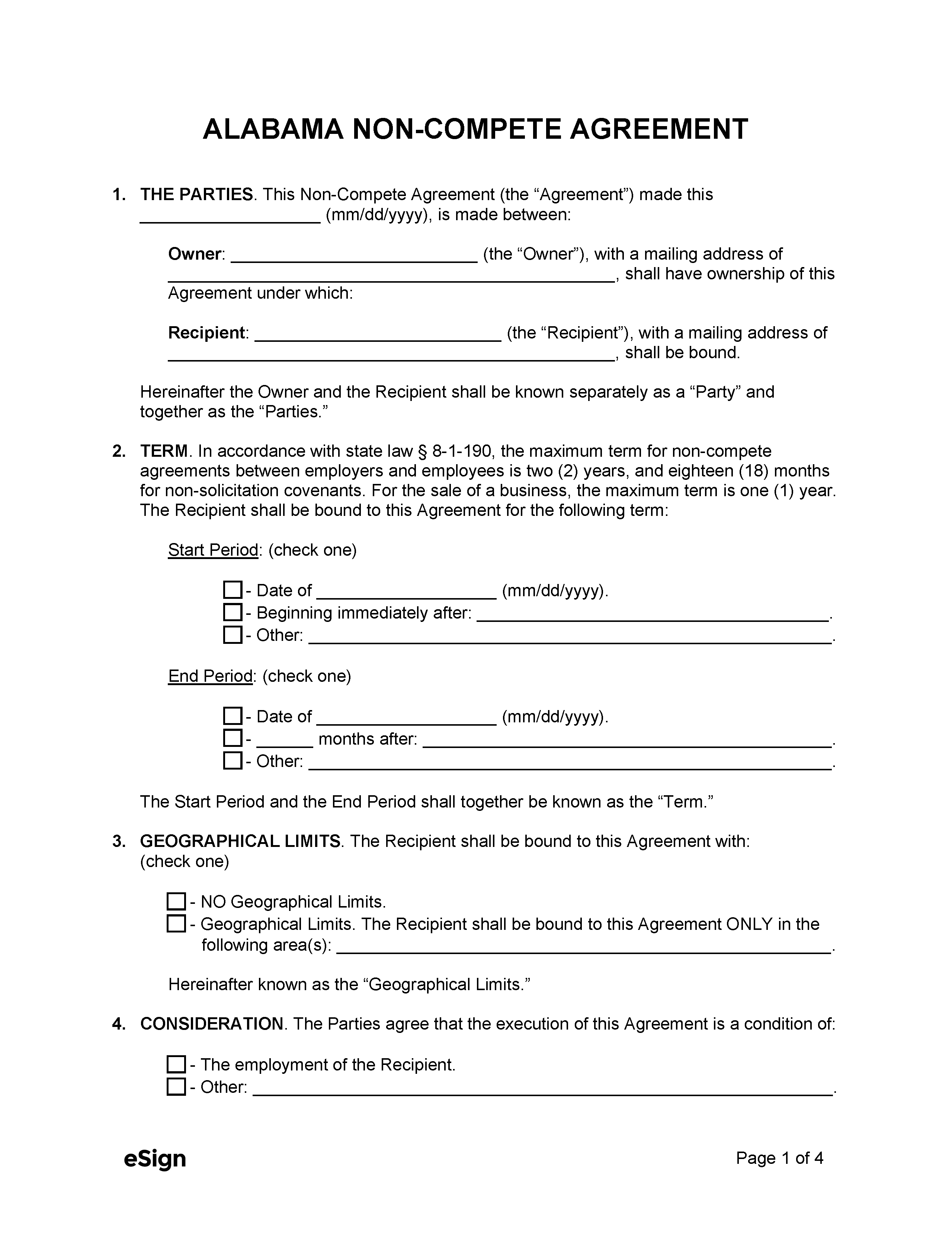 – Regulates the post-termination activity of an employee to prevent unfair competition against an employer.
Download: PDF, Word (.docx), OpenDocument
---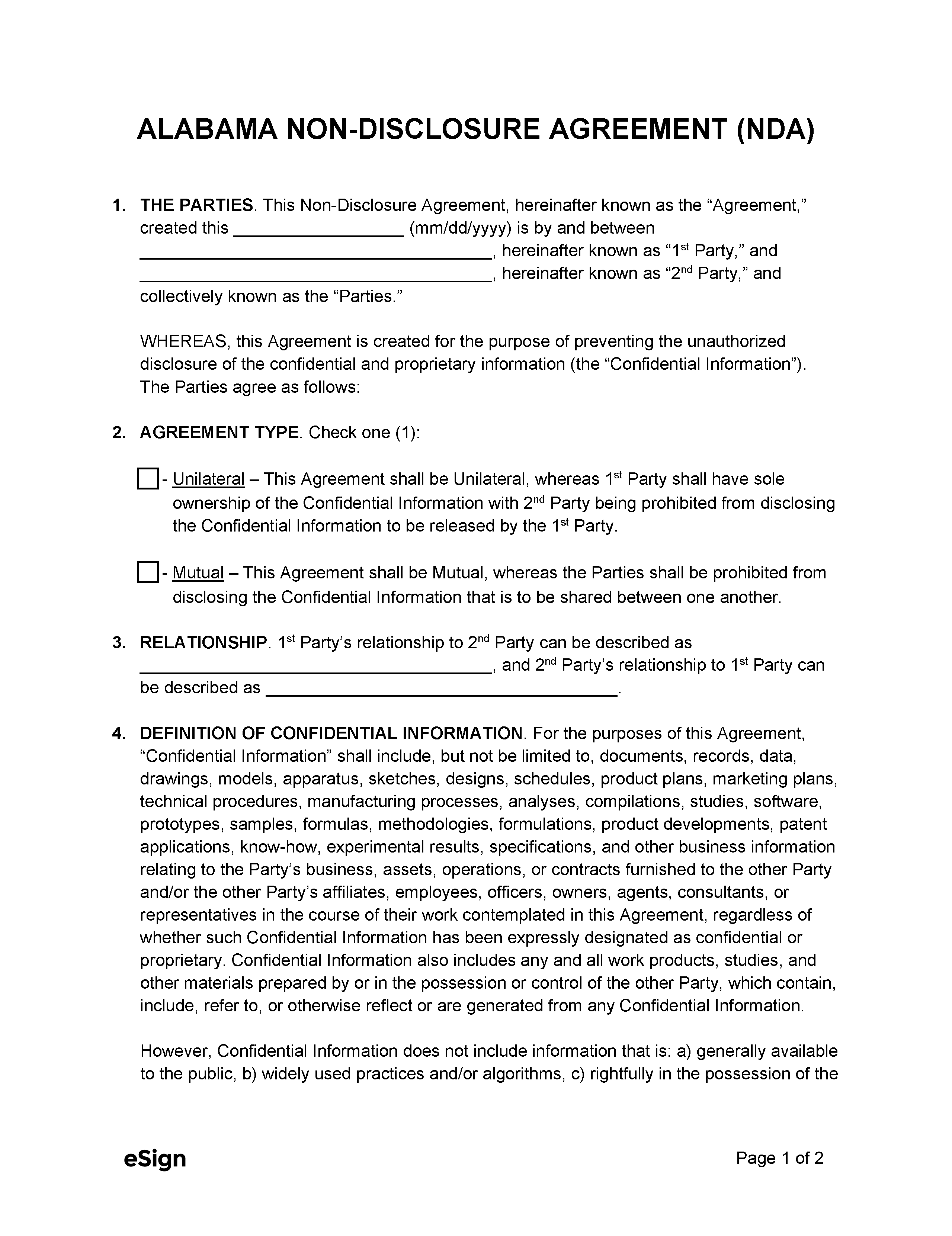 Alabama Non-Disclosure Agreement – Obligates the recipient of a company's private information to maintain confidentiality.
Download: PDF, Word (.docx), OpenDocument