---
Updated on November 3rd, 2022

A Kentucky non-solicitation agreement prohibits former employees and partners from contacting a business owner's customers and staff to advance their own business interests. The document is often executed before or during an individual's employment with a company, or when transferring ownership of a business between parties. Upon signing, the recipient agrees not to contact certain parties, recruit workers, solicit customers, or engage in communication that adversely affects the employer. Once the contract is executed, it will be enforceable in the designated region until its expiration.
Statutes: N/A
Legally Enforceable? Yes, Kentucky allows non-solicitation agreements.
Requirements: State statutes do not contain requirements for non-solicitation agreements, and few cases have addressed them specifically. Generally speaking, non-solicitation clauses are analyzed similarly to non-competes (Cent. Adjustment Bureau, Inc. v. Ingram Assoc., Inc., 622 S.W.2d 681 (1981)):

The restriction must:

Be reasonable.
Be necessary to defend a legitimate interest.
Not overburden the employee or interfere with the public interest.
---
Related Forms (2)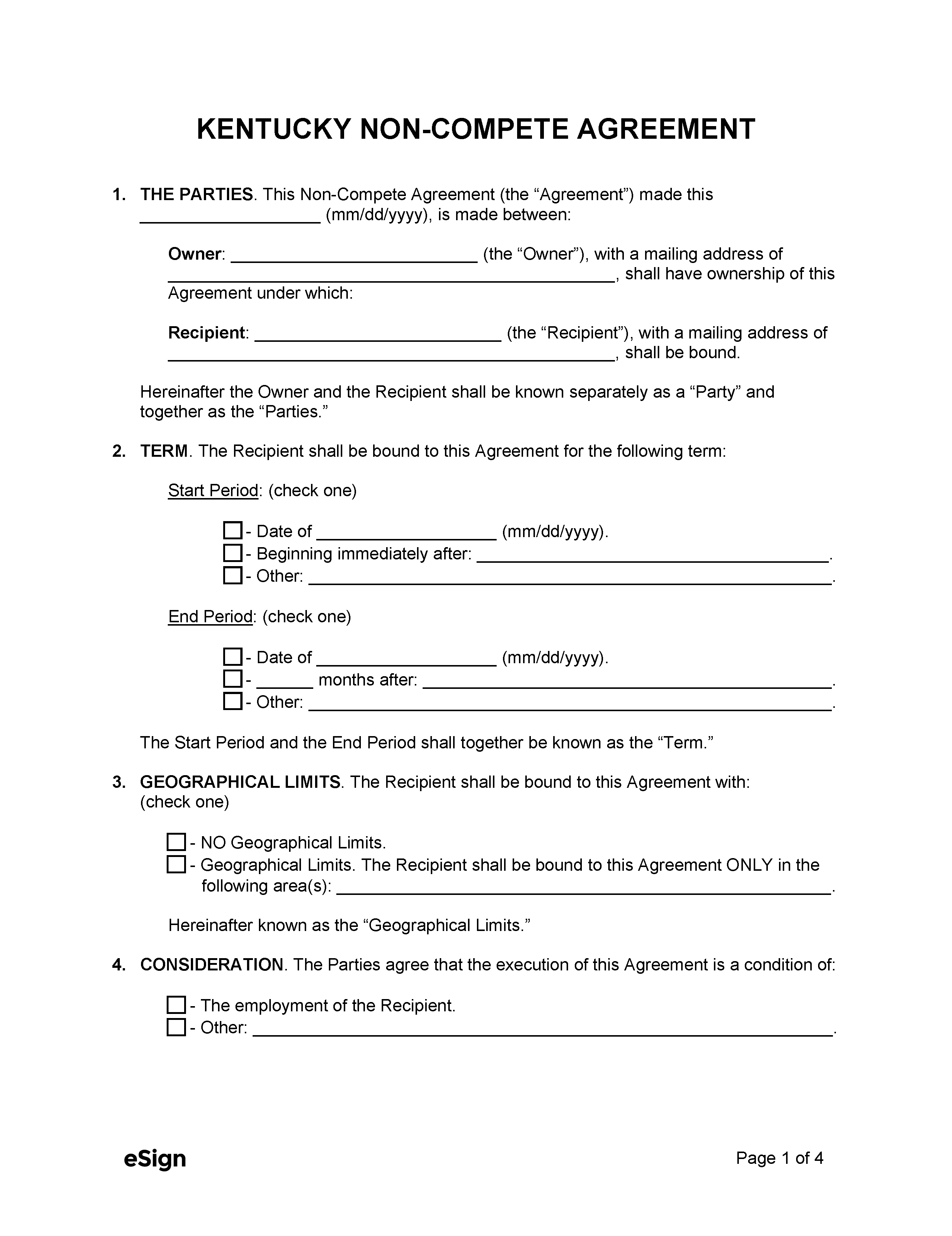 Kentucky Non-Compete Agreement – A legal contract that obliges the signing party to refrain from competing with a business owner.
Download: PDF, Word (.docx), OpenDocument
---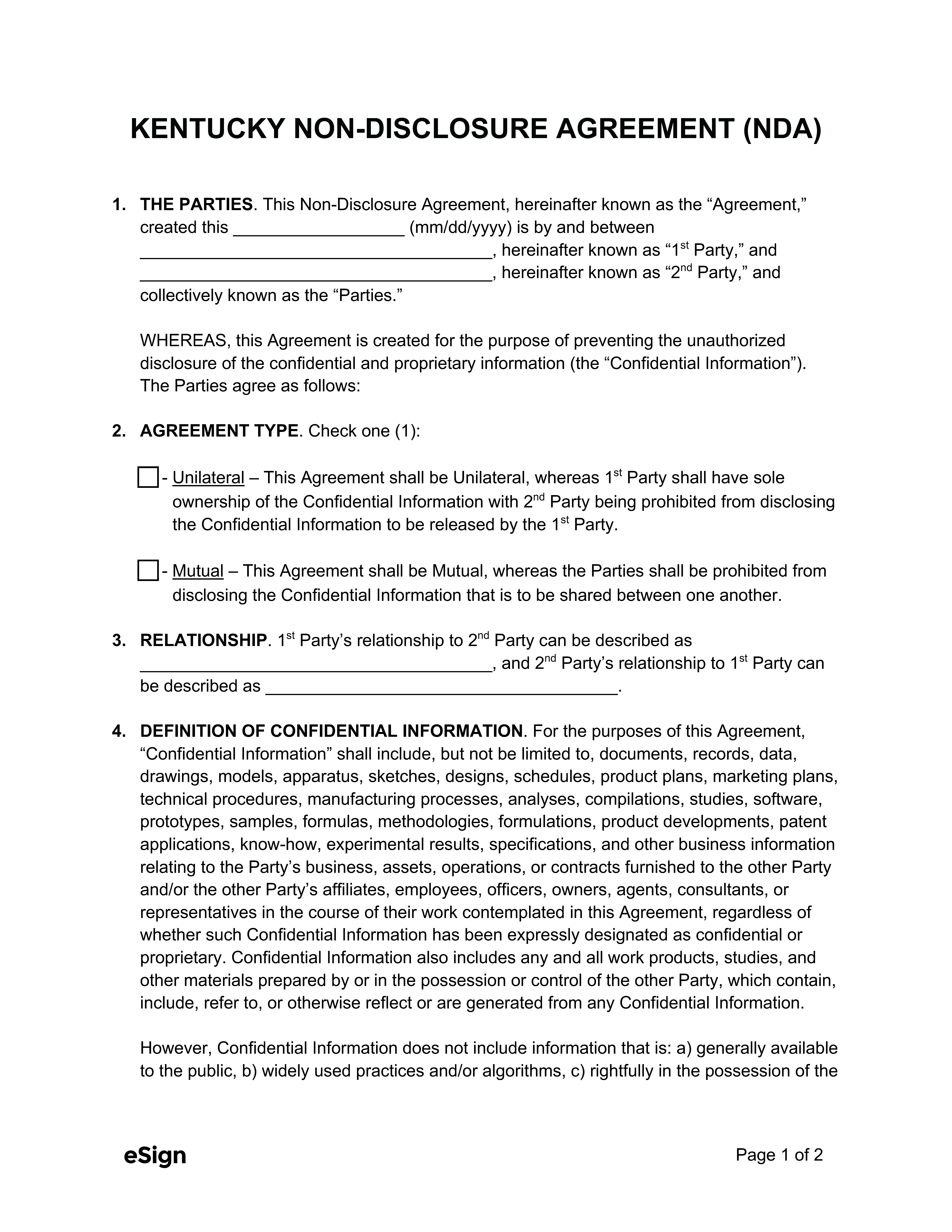 Kentucky Non-Disclosure Agreement – Requires one or both of the involved parties to ensure the confidentiality of shared information.
Download: PDF, Word (.docx), OpenDocument